Have you ever experienced a fever dream? Those bizarre, sometimes terrifying dreams that occur when we have a fever can be unsettling. I know I've had my fair share of them. But why do they happen? What's the science behind fever dreams?
In this article, I'll explore some of the theories behind these curious dreams and discuss the role of dreams in our bodies. Fever dreams can be incredibly vivid and intense, leaving us feeling disoriented and confused when we wake up. Personally, I find them to be some of the most unsettling dreams I've ever had.
But understanding why we have these dreams might make them a little less scary. So, let's dive into the world of fever dreams and try to uncover the truth behind them.
Key Takeaways
Fever dreams occur during times of high body temperature and are vivid, bizarre, and difficult to comprehend.
They are caused by changes in brain activity due to an increase in body temperature during a fever.
Fever dreams may serve as a way for the brain to process and deal with the physical stress of illness.
Keeping a consistent sleep schedule and practicing relaxation techniques can help regulate sleep patterns and reduce the intensity of fever dreams.
What are Fever Dreams?
Fever dreams are surreal and intense experiences that occur during times of high body temperature. They can be vivid, bizarre, and often involve nonsensical scenarios that are difficult to comprehend. I've had my fair share of fever dreams, and I can attest to how unsettling they can be.
During a fever, the body's internal thermostat is set at a higher temperature than normal. This increase in body temperature can cause changes in brain activity and lead to the production of strange, often illogical dreams. But why do we have these fever dreams? There are several theories behind this phenomenon that scientists are still exploring.
Theories Behind Fever Dreams
You might be interested to know that some experts have proposed various theories about the reasons behind these vivid nighttime experiences that often occur when your body temperature rises.
One theory suggests that fever dreams are a result of our body's attempt to fight off infection. In response to a fever, the body releases cytokines, which are chemical messengers that can influence our brain function. These cytokines may disrupt the normal functioning of our brain, leading to the vivid and often strange images we experience in our dreams.
Another theory proposes that fever dreams serve as a way for our brain to process and deal with the physical stress that comes with illness. When we're sick, our body is working hard to fight off infection and repair damaged tissues. Our brain may use fever dreams as a way to process this information and help us cope with the physical stress we're experiencing.
Understanding the theories behind fever dreams can give us insight into the complex relationship between our body and our mind, and the role that dreams play in our bodies.
The Role of Dreams in Our Bodies
Our bodies use dreams in a variety of ways, including processing stress, consolidating memories, and problem-solving. Dreams are essential to our overall health and well-being, and they play a crucial role in our brain's ability to function effectively.
During sleep, our brains process the information we've gathered throughout the day, sort through our emotions, and convert our experiences into long-term memories.
However, during a fever, our bodies may experience an increase in the frequency and intensity of our dreams. This is because our immune system is working hard to fight off the infection, and our brain is working overtime to process the increased stress on our bodies. As a result, we may experience more vivid and unsettling dreams.
In the next section, we'll discuss some tips for coping with these fever dreams.
Tips for Coping with Fever Dreams
Fortunately, finding ways to handle hallucinatory heat-induced night narratives can help ease the symptoms associated with fevers. Here are some tips on how to cope with fever dreams:
Keep a consistent sleep schedule. Going to bed and waking up at the same time every day can help regulate your sleep patterns and decrease the likelihood of fever dreams.

Try relaxation techniques such as deep breathing or meditation before bed. This can help calm your mind and reduce the intensity of the dreams.

Keep a dream journal to help process and understand your fever dreams. Writing down your dreams can also help you identify patterns and triggers that may be causing them.
By following these tips, you may be able to alleviate some of the discomfort associated with fever dreams. Remember to always consult with a healthcare professional if you have concerns about your fever or sleep patterns.
Frequently Asked Questions
What is the difference between a fever dream and a regular dream?
When I have a fever, my dreams feel more intense and vivid than normal dreams. They can be confusing and scary, often involving hallucinations and bizarre scenarios. This is the main difference between fever dreams and regular dreams.
Can fever dreams cause any long-term damage to the brain?
Oh, no need to worry about the long-term effects of fever dreams on the brain. They're just terrifying hallucinations that leave you feeling exhausted and confused. But hey, at least they make for interesting stories to tell!
Are there any medications or treatments that can prevent fever dreams?
I'm not aware of any medications or treatments that specifically prevent fever dreams. However, managing the underlying condition causing the fever, such as with antipyretics or antibiotics, may reduce the likelihood of experiencing such dreams.
Why do some people experience more vivid fever dreams than others?
I sometimes experience more vivid fever dreams than others because my brain is more active during sleep. This can be due to stress, anxiety, or medication. It's a normal response to the body fighting off an infection.
Can fever dreams be a symptom of a more serious underlying condition?
Fever dreams can be a symptom of a serious underlying condition, such as an infection or inflammation. As someone who has experienced them, I know they can be unsettling and indicate the need for medical attention.
Conclusion
Well, that was quite an interesting journey into the world of fever dreams! As someone who's experienced them before, I can definitely relate to the strange and often unsettling nature of these dreams.
It's fascinating to learn about the different theories behind why we have fever dreams, and it's comforting to know that they're a normal part of the body's healing process.
As I wrap up this article, I can't help but chuckle at the coincidence of having a fever dream just last night. It was a surreal experience, but now that I understand a bit more about what's going on in my body, I feel better equipped to cope with whatever strange dreams may come my way.
And who knows? Maybe someday I'll even learn to appreciate the odd and unpredictable nature of fever dreams.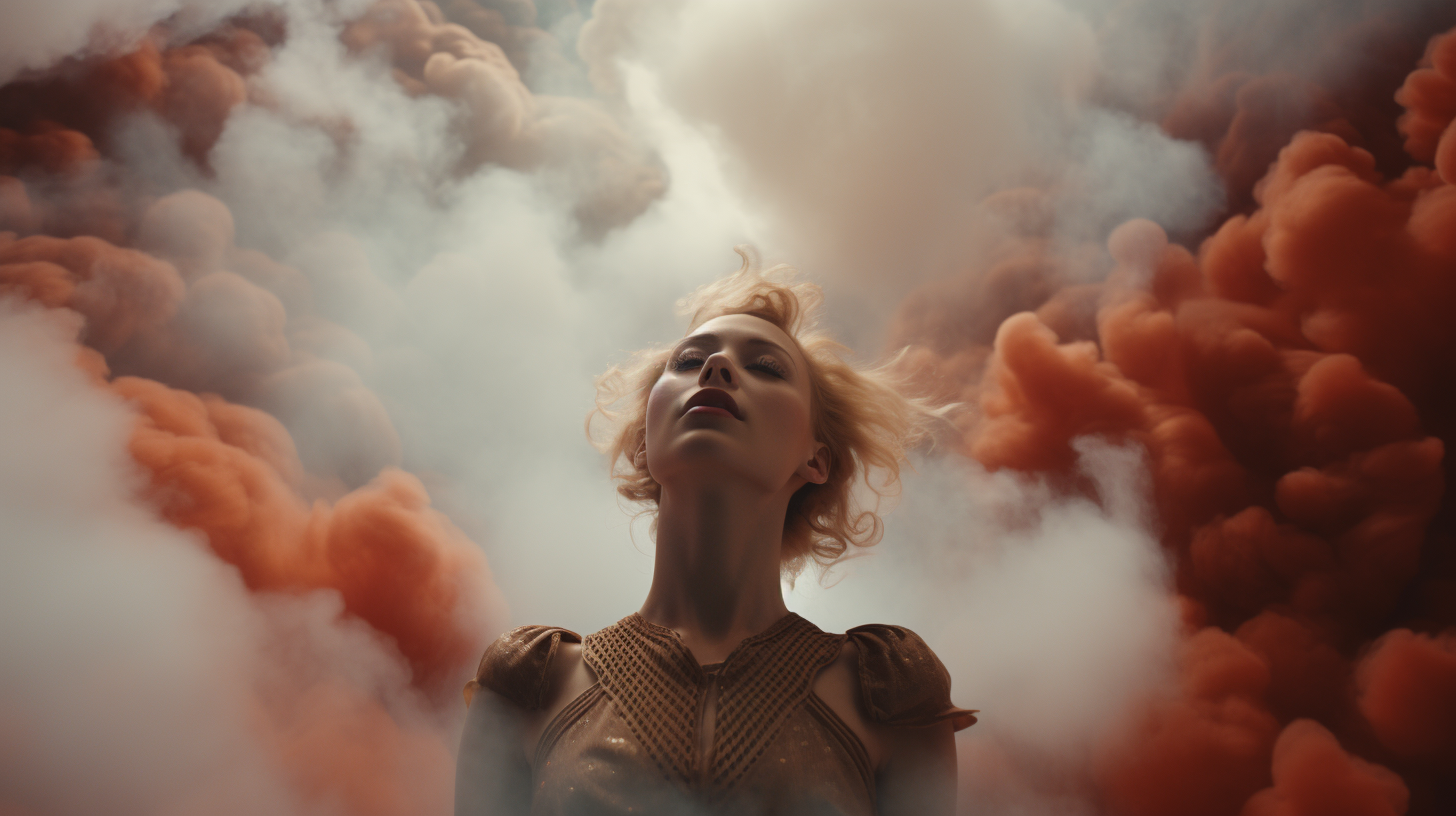 Eislyn is a gifted writer whose words weave enchanting narratives within the realm of dreams. With a profound love for storytelling and a deep curiosity about dreams, Eislyn's articles transport readers into vivid dreamscapes.
Her writing style is both eloquent and thought-provoking, captivating readers' imaginations and inspiring them to dive deeper into the mysteries of their own dreams. Eislyn's exploration of dream symbolism and interpretation adds depth and nuance to our content, making it an absolute pleasure for dream enthusiasts to engage with.