I've always been fascinated by the world of vampires. From the infamous Count Dracula to the sparkling Twilight vampires, there's something mysterious and alluring about these mythical creatures. So, it's no surprise that when I started having dreams about vampires, I couldn't help but wonder what they meant.
Dreams about vampires are not uncommon. They can be both terrifying and exhilarating, leaving you with a sense of unease or excitement when you wake up. However, these dreams are not just random occurrences. They often hold deep meanings and can provide insight into your subconscious mind.
In this article, I'll explore the symbolism of vampires in dreams, the different types of dreams you may have, and how to interpret them.
Key Takeaways
Dreams about vampires can reveal deep meanings and insights into the subconscious mind.
Vampires in dreams symbolize eternal life, youthfulness, power, control, and a fear of death.
Personalizing the dream and analyzing emotions and triggers can help interpret the hidden meanings and messages in the dream.
Seeking professional help from a licensed therapist can provide deeper understanding and tools to manage dreams about vampires.
Overview of Dreams About Vampires
If you've ever had a dream about vampires, you know how creepy and unsettling they can be. As someone who's had their fair share of dreams about these bloodthirsty creatures, I can attest to the fact that they can be downright terrifying.
It's not just the sharp fangs or the pale skin that makes them scary, but also the fact that they represent something much deeper.
Dreams about vampires are often associated with fear and anxiety. They're symbolic of the things that scare us the most in our waking lives, whether it's a fear of death, a fear of the unknown, or a fear of losing control.
That being said, there's much more to these dreams than just fear. Vampires also hold a great deal of symbolism, which we'll explore in the next section.
Symbolism of Vampires in Dreams
You might be surprised to learn that when you dream of blood-sucking creatures, they could represent something else entirely. Can you think of any other creatures that might symbolize youth and immortality? Vampires are often seen as symbols of eternal life and youthfulness, as they are able to live forever and never age. In dreams, vampires can represent a desire for immortality or a fear of aging and death. They can also represent a sense of power and control, as vampires are often depicted as having superhuman strength and the ability to control others.
To further illustrate the symbolism of vampires in dreams, consider the following table:
| Symbol | Interpretation | Example |
| --- | --- | --- |
| Fangs | Fear or aggression | Feeling threatened or attacked |
| Pale skin | Illness or death | Fear of illness or mortality |
| Blood | Vitality or life force | Desire for energy or passion |
| Immortality | Eternal youth or power | Desire for longevity or control |
Understanding the symbolism of vampires in dreams can help you interpret the meaning behind your dreams. However, keep in mind that the interpretation of dreams is subjective and unique to each individual. In the next section, we will explore different types of dreams about vampires.
Different Types of Dreams About Vampires
Get ready to explore the different types of dreams that feature these blood-thirsty creatures.
First, there are dreams where I'm being chased by vampires. In these dreams, I feel a sense of fear and panic as I try to escape their grasp. These dreams often represent a feeling of being overwhelmed by a situation or person in my waking life. It could be a sign that I need to confront my fears and take control of the situation.
Secondly, there are dreams where I'm the vampire. In these dreams, I feel powerful and in control as I feed on the blood of others. These dreams can represent a desire for power and control in my waking life or a need to assert myself in a situation. It's important to note that while vampires are often seen as evil, in these dreams, they may not necessarily represent something negative. It's important to personalize the dream and interpret it based on my own experiences and emotions.
Personalize the Dream
Now, imagine feeling a rush of power and control as you sink your teeth into the neck of your prey, and let that feeling guide you in interpreting your dream. Dreams about vampires can have different meanings depending on how you personalize them.
Here are some things to consider:
How did you feel in the dream?
Who was the vampire, and what was your relationship to them?
What was the setting of the dream?
These details can provide insight into what your subconscious is trying to tell you. For example, if you felt scared in the dream, it could indicate a fear of losing control or being overpowered in a situation. On the other hand, if you felt powerful and in control, it could represent a desire for dominance or a need for more assertiveness in your waking life.
Analyzing the emotions and feelings in your dream can help you better understand what your subconscious is trying to communicate. By taking the time to personalize your dream, you can gain valuable insights and use them to improve your waking life.
Analyze the Emotions and Feelings
Once I've personalized my dream about vampires, the next step is to analyze the emotions and feelings present. It's important to pay attention to how I felt during the dream, as emotions can often reveal hidden meanings and messages.
For example, if I felt scared or anxious during the dream, it could signify a fear of the unknown or a fear of being powerless. On the other hand, if I felt empowered or in control, it could suggest a newfound confidence or strength.
By analyzing my emotions and feelings during the dream, I can gain a better understanding of what my subconscious is trying to communicate. This can help me identify any underlying issues or concerns that I may need to address.
From there, I can move onto identifying the triggers that may have caused the dream, and work towards resolving any issues that may be holding me back.
Identify the Triggers
As I analyzed my emotions and feelings surrounding my dreams about vampires, I couldn't help but wonder what triggered them. Was it the recent vampire movie I watched? Or maybe the spooky vampire-themed decorations at the Halloween store? Identifying the triggers could provide some insight into the meaning of my dreams.
I began to make a list of potential triggers, trying to recall any recent experiences or media that could have sparked my subconscious fascination with vampires. This exercise evoked a range of emotions in me, including fear, curiosity, and excitement. As I delved deeper into my list, I couldn't help but feel a bit uneasy about what I might uncover. But I knew that understanding the triggers behind my dreams could be the key to unlocking their hidden meanings.
Fear – The thought of being bitten by a vampire is terrifying and unsettling.
Curiosity – The allure of the mysterious and supernatural is intriguing and captivating.
Excitement – The excitement of a thrilling adventure with danger lurking around every corner.
Intrigue – The fascination with the unknown and the desire to uncover its secrets.
As I continued to explore the triggers behind my dreams about vampires, I realized that seeking professional help could provide even greater insight into their meanings. While it's important to analyze our own emotions and identify potential triggers, sometimes we need the guidance of a professional to truly understand the complexities of our subconscious mind.
Seek Professional Help
You should consider seeking professional help to gain a deeper understanding of the hidden meanings in your subconscious, allowing you to unlock the secrets of your innermost thoughts and emotions.
A licensed therapist can help you explore the underlying psychological issues that may be causing you to dream about vampires. They can also provide you with tools and techniques to help you manage your dreams and reduce any anxiety or fear that may be associated with them.
By working with a professional, you can learn how to control your dreams and better understand the symbols and messages that your mind is trying to communicate to you. With their guidance, you can develop a greater awareness of your subconscious and use this knowledge to make positive changes in your waking life.
Don't let your dreams continue to cause you distress – take the first step towards a better understanding of yourself by seeking professional help.
Learn How to Control Your Dreams
To truly delve into the mysteries of the subconscious, mastering the art of lucid dreaming can open up a world of self-discovery and personal growth. Lucid dreaming is the ability to become aware that you're dreaming and then control the dream.
This can be achieved through various techniques such as reality checks, meditation, and keeping a dream journal. Once you've mastered the art of lucid dreaming, you can begin to explore your inner world and gain insight into your deepest desires and fears.
You can use your dreams as a tool for personal growth and transformation. However, if you find that your dreams are still plagued with nightmares and negative imagery, there are tips and techniques you can use to reduce their frequency and intensity.
Tips for Reducing Nightmares
If you're tired of waking up in a cold sweat, try implementing these simple tips for reducing nightmares.
First, make sure you're getting enough sleep. Lack of sleep can increase the likelihood of nightmares, so aim for 7-9 hours of sleep per night.
Additionally, try to establish a relaxing bedtime routine. This can include reading, taking a warm bath, or practicing deep breathing exercises. By winding down before bed, you may be able to reduce the stress and anxiety that can contribute to nightmares.
Another tip for reducing nightmares is to limit your exposure to scary or disturbing content before bedtime. This includes horror movies, violent video games, and even intense news stories. Instead, choose more calming activities like listening to music or meditating.
If you do experience a nightmare, try not to dwell on it too much. Instead, focus on positive thoughts and engage in activities that make you feel happy and relaxed.
With these simple tips, you may be able to reduce the frequency and intensity of your nightmares, allowing you to wake up feeling refreshed and well-rested.
Frequently Asked Questions
Can dreaming about vampires be a sign of a medical condition?
Dreaming about vampires is not necessarily a sign of a medical condition. However, if it's a recurring dream or causing distress, it may be worth discussing with a healthcare professional to rule out any underlying issues.
Are there any cultural or historical interpretations of vampire dreams?
I found that cultural and historical interpretations of vampire dreams vary. In some cultures, vampires represent power, while in others they symbolize fear and death. It's important to consider personal associations with vampires in interpreting the dream.
Can the gender of the dreamer affect the symbolism of vampires in dreams?
As a female dreamer, I've noticed that my vampire dreams often feature a male vampire as the dominant figure, representing a powerful and alluring force. This contrasts with the traditional gender roles of society, leading me to question societal norms.
Is there a difference in meaning between dreaming about a vampire bite and dreaming about being a vampire?
Dreaming about a vampire bite can indicate feeling drained or taken advantage of. Being a vampire in a dream may represent power or a desire for immortality. Both suggest a need for energy or control.
Can recurring vampire dreams indicate a deeper psychological issue?
Recurring vampire dreams could indicate a deeper psychological issue. It's important to explore any underlying fears or anxieties that may be manifesting in the form of these dreams and address them with a therapist.
Conclusion
So, what do dreams about vampires really mean? It's important to remember that dreams are personal and unique to the dreamer. However, there are common themes and symbols that can help us understand the underlying meaning of these dreams.
Vampires are often associated with power, seduction, and danger, and can represent our own fears, desires, and vulnerabilities. According to a survey conducted by dream analyst Lauri Loewenberg, only 6% of people reported having dreams about vampires. This may seem like a small number, but it's worth noting that dreams about vampires are often very vivid and memorable.
Additionally, these dreams can be a sign of deeper emotional issues, such as feeling powerless or being afraid of our own sexuality. By paying attention to our dreams and exploring their symbolism, we can gain insight into our subconscious minds and start to address these underlying issues.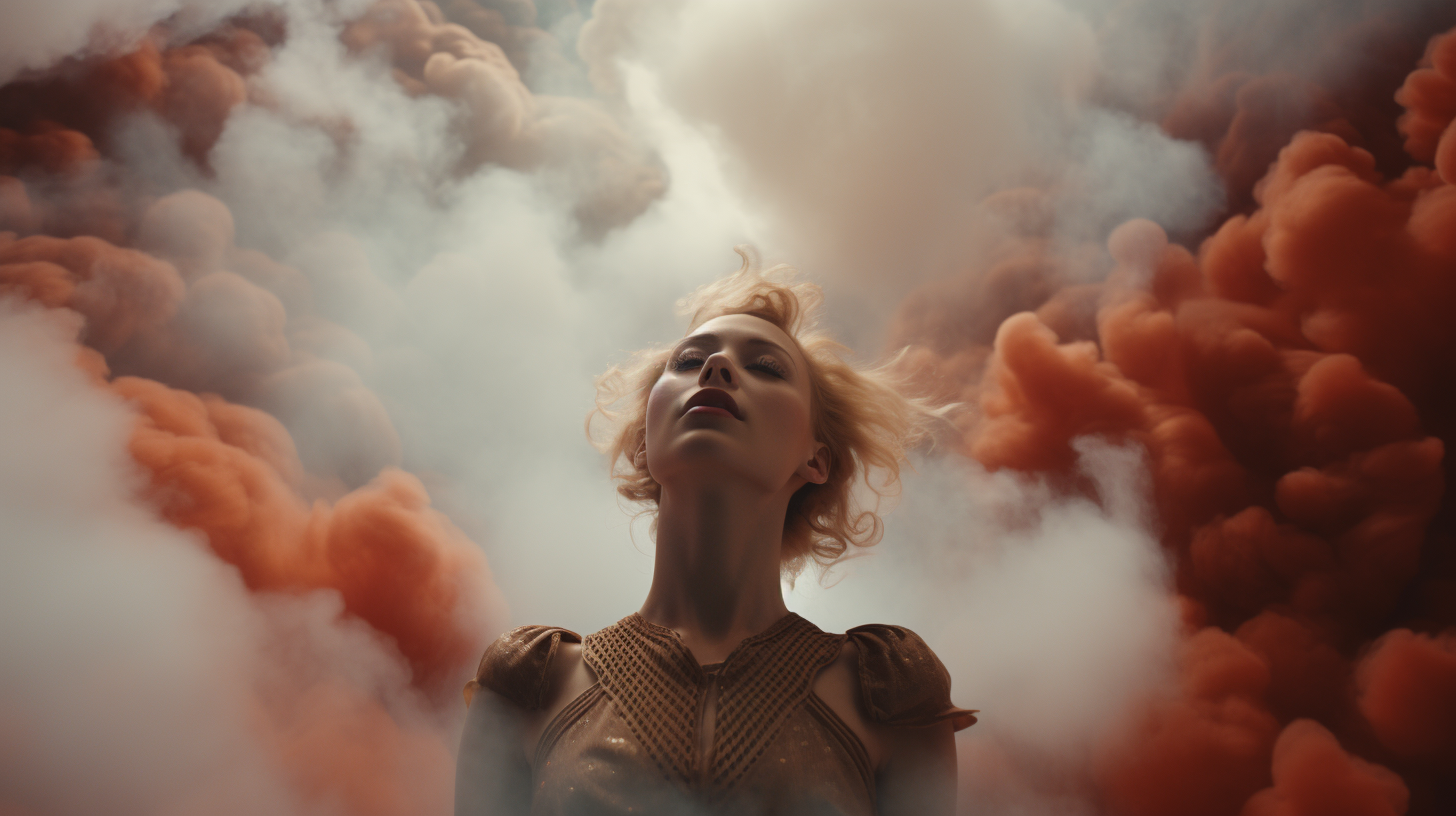 Eislyn is a gifted writer whose words weave enchanting narratives within the realm of dreams. With a profound love for storytelling and a deep curiosity about dreams, Eislyn's articles transport readers into vivid dreamscapes.
Her writing style is both eloquent and thought-provoking, captivating readers' imaginations and inspiring them to dive deeper into the mysteries of their own dreams. Eislyn's exploration of dream symbolism and interpretation adds depth and nuance to our content, making it an absolute pleasure for dream enthusiasts to engage with.