As a young child, I remember dreaming about a friendly Golden Retriever who would always be there to protect me from danger. Even as an adult, I still dream about dogs, but the meaning behind these dreams has become more significant to me.
Dogs are not just ordinary animals in our dreams; they are symbols of loyalty, protection, and unconditional love. When it comes to interpreting dreams, dogs are significant symbols that can represent different things to different people.
They are often known as 'man's best friend'and are seen as a loyal and faithful companion. In my dreams, dogs are often a representation of loyalty and protection, which are two qualities that I value highly in my personal life.
Key Takeaways
Dogs in dreams symbolize loyalty, protection, and unconditional love.
The context of the dream can determine whether the symbolism of dogs is positive or negative.
Dream analysis and self-reflection can provide valuable insights into our subconscious mind and personal issues we may be facing.
Seeking professional help for interpreting dreams can help us better understand ourselves and our motivations.
Overview of Dogs as Symbols in Dreams
You might be surprised by how much dogs can reveal about your subconscious mind when they show up as symbols in your dreams. Dogs have been known to represent loyalty, friendship, protection, and even aggression. Depending on the context of the dream, dogs can have positive or negative connotations.
In general, dogs in dreams represent a person's relationships with others or with themselves. For example, a friendly dog may symbolize a trustworthy and loyal friend, while an aggressive dog may represent a person's own anger or aggression. Additionally, a dog may represent a person's need for protection or their desire to protect others.
With that said, let's delve deeper into the symbolism of loyalty and protection that dogs can represent in dreams.
Loyalty and Protection
When a furry friend snuggles next to you, it's like a warm shield protecting you from the harsh world outside. This feeling of protection and security is often associated with dogs in dreams. Dogs are seen as loyal and protective animals that will do anything to keep their loved ones safe.
In a dream, a dog may symbolize the need for protection and the desire for someone to watch over you. When a dog appears in your dream, it may be a sign that you need to rely on the loyalty and protection of those around you. It could also be a reminder that you have people in your life who are willing to do anything to keep you safe.
Dogs are known for their unwavering loyalty and devotion to their owners, and this characteristic is often reflected in dreams. As we move into the next section about 'unconditional love and affection', it's important to remember the important role that dogs play in our lives, both in our waking lives and in our dreams.
Unconditional Love and Affection
The unwavering devotion and affection that furry companions offer their owners is a testament to the power of unconditional love.
In dreams, dogs can symbolize this deep and unwavering affection that we all crave. They represent the kind of love that is not based on any conditions or expectations, but rather on an unbreakable bond between two beings.
This dream symbolism can be especially powerful for those who feel like they're lacking in love or affection in their waking lives. Seeing a dog in a dream can remind us that there's always someone out there who cares for us deeply, even if we don't always see it.
However, it's important to note that dogs can also have negative connotations in dreams, which we'll explore in the next section.
Negative Connotations
Despite their usual positive connotations, dogs in dreams can sometimes have negative meanings that suggest fear, aggression, or betrayal. For instance, a dog chasing or attacking you in a dream can indicate that you're running away from something in your waking life, or that you feel threatened or vulnerable.
Similarly, a dog growling or barking at you may represent a warning or a challenge that you need to confront, such as a difficult situation or a problematic relationship.
However, it's essential to note that the negative symbolism of dogs in dreams isn't universal and can vary depending on your personal experiences and cultural background. Therefore, it's crucial to analyze your dream in the context of your life and emotions to determine its true meaning.
By doing so, you can gain insight into your inner self and use this knowledge to grow and improve as a person.
Dream Analysis and Personal Growth
When it comes to dream analysis and personal growth, I believe in the importance of self-reflection. Taking the time to examine the symbols and themes in our dreams can reveal valuable insights about our subconscious mind and personal issues we may be facing.
While self-reflection can be a powerful tool, it's also important to seek professional help for interpretation and understanding, especially if the dream is causing significant distress or confusion.
Importance of Self-Reflection
You can gain valuable insight into your own thoughts and emotions by taking the time to reflect on the symbolism of dogs in your dreams. Dogs are often seen as loyal companions and protectors, representing qualities such as loyalty, friendship, and trust. However, their appearance in dreams can also have negative connotations such as aggression or fear.
To better understand the meaning behind the presence of dogs in your dreams, it can be helpful to reflect on your personal experiences with dogs and how they may relate to your current emotional state. Consider the breed, size, and behavior of the dog in your dream and how it may relate to your own personality traits or relationships with others. The following table can serve as a guide for initial reflection:
| Dog Symbolism | Positive Interpretation | Negative Interpretation |
| --- | --- | --- |
| Loyalty | Faithfulness, dependability | Blind obedience, lack of independence |
| Protection | Security, safety | Fear, aggression |
| Friendship | Companionship, support | Overreliance, need for approval |
Reflecting on your dream symbolism can be a useful tool for personal growth and self-discovery. However, it is important to note that seeking professional help for interpretation and understanding can also be beneficial in addressing deeper psychological issues.
Seeking Professional Help for Interpretation and Understanding
If you're struggling to understand the deeper meanings behind the symbols in your dreams, it may be wise to seek the guidance of a professional dream interpreter who can help you navigate the complexities of your subconscious mind.
While it's true that dream interpretation is not an exact science, a skilled interpreter can help you explore the significance of your dreams and uncover the hidden messages that your mind is trying to communicate.
A professional dream interpreter can provide you with valuable insights into your subconscious mind, helping you to better understand your thoughts, feelings, and behaviors. They can help you identify patterns and themes in your dreams, and provide you with strategies for working through any issues that may be holding you back in your waking life.
By seeking the help of a professional, you can gain a deeper understanding of yourself and your motivations, and take steps towards achieving greater personal growth and fulfillment.
Frequently Asked Questions
Can the breed of the dog in the dream affect its meaning as a symbol?
Yes, the breed of the dog in my dream can affect its meaning as a symbol. For instance, a Chihuahua may represent a small but feisty aspect of myself, while a Golden Retriever may symbolize loyalty and companionship.
What does it mean if the dreamer is afraid of the dog in their dream?
If I'm scared of a dog in my dream, it could represent an aspect of myself or a situation that I'm afraid of confronting. It's important to analyze the emotions and actions in the dream to gain insight.
Is there a difference in the symbolism of a stray dog versus a pet dog in a dream?
There may be a difference in the symbolism of a stray dog versus a pet dog in a dream, as a stray dog can represent an untamed aspect of myself, while a pet dog may signify loyalty and companionship.
Can dreaming about a deceased pet dog hold any significance?
Dreaming about a deceased pet dog can hold significant emotional value. It may represent unresolved grief or a desire to reconnect with a loved one. Their presence in a dream can offer comfort and closure.
How can recurring dreams about dogs be interpreted in terms of personal growth?
Recurring dreams about dogs can indicate my readiness for personal growth. Dogs may represent loyalty, protection, or intuition. Reflecting on my relationship with dogs in the dream can reveal areas for self-improvement.
Conclusion
Well, folks, it looks like we've come to the end of our journey exploring what dogs symbolize in dreams. And what a journey it's been! We've talked about loyalty, protection, and unconditional love.
We've also covered the darker side of things, with negative connotations and all that jazz. But let's be real here, folks. At the end of the day, dreams are just dreams.
Sure, they might offer some insight into our subconscious minds and whatnot, but let's not get too carried away. I mean, if we start taking our dreams too seriously, we might end up thinking we're actually Superman or something. And that's just not healthy.
So, in conclusion, let's all just take a deep breath, relax, and remember that sometimes a dream is just a dream. Now, if you'll excuse me, I'm off to take a nap. Who knows what kind of crazy adventures I'll have in dreamland tonight!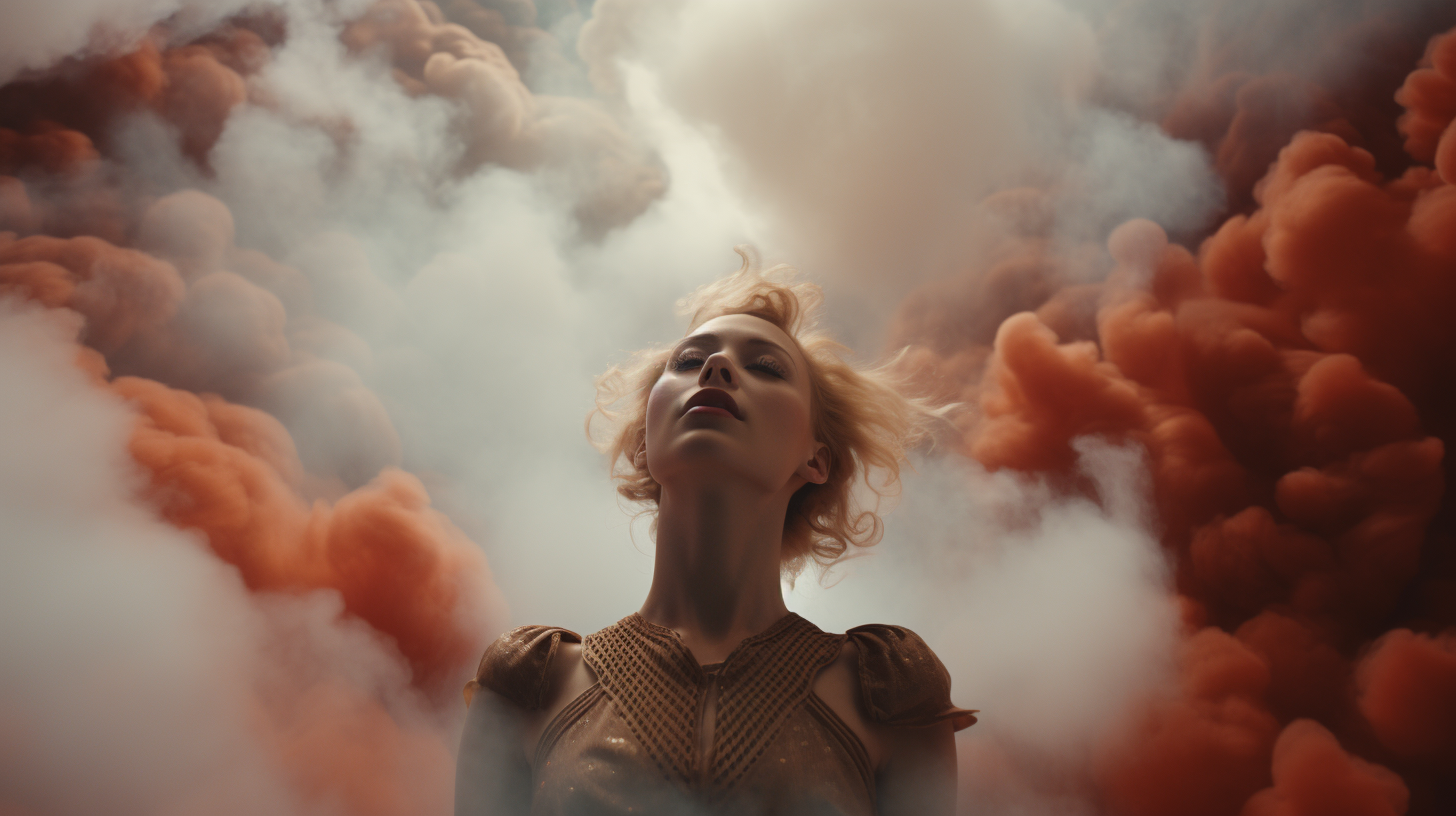 Eislyn is a gifted writer whose words weave enchanting narratives within the realm of dreams. With a profound love for storytelling and a deep curiosity about dreams, Eislyn's articles transport readers into vivid dreamscapes.
Her writing style is both eloquent and thought-provoking, captivating readers' imaginations and inspiring them to dive deeper into the mysteries of their own dreams. Eislyn's exploration of dream symbolism and interpretation adds depth and nuance to our content, making it an absolute pleasure for dream enthusiasts to engage with.