I've always been fascinated by the mysterious world of dreams. As someone who experiences vivid dreams on a regular basis, I often find myself wondering just how long these nighttime adventures really last. Do they stretch on for hours, or do they only last a few fleeting moments?
As it turns out, the answer to this question is a bit more complex than I initially thought. While some dreams may feel like they last for an eternity, others can come and go in a matter of seconds.
In this article, we'll take a closer look at the science behind dream duration, explore the factors that influence how long we dream for, and discuss some tips for improving the quality of our dreams.
So, let's dive in and explore the fascinating world of dream duration!
Key Takeaways
Dream duration can vary greatly, from seconds to hours.
The most vivid dreams occur during REM sleep.
Factors such as age, sleep quality, and medication use can affect dream duration.
Women tend to have longer dreams than men, while sleep disorders like sleep apnea can lead to shorter dreams.
Understanding the Different Stages of Sleep
During REM sleep, our brain waves become more active and our eyes move rapidly. We also experience vivid dreams during this stage of sleep, which typically lasts for around 20-25% of our total sleep time. Our muscles are completely relaxed during REM sleep, which prevents us from acting out our dreams. However, our brain is still very active, allowing us to experience incredibly vivid and detailed dreams.
There are also three other stages of sleep that we cycle through during the night, each with their own unique characteristics. These include non-REM stages, which are generally characterized by slower brain waves and less intense dreams.
Factors such as age, sleep quality, and medication use can all influence how long we spend in each stage of sleep. This can ultimately impact the duration and intensity of our dreams.
Factors That Influence Dream Duration
You might be surprised to learn that the amount of sleep you get doesn't necessarily determine how brief or extensive your dreams are! In fact, there are various factors that can influence dream duration, such as age, gender, and sleep disorders.
To give you a better idea of these factors, I've created a table below:
| Factor | Influence on Dream Duration |
| --- | --- |
| Age | Older individuals tend to have shorter dreams |
| Gender | Women typically have longer dreams than men |
| Sleep Disorders | Sleep disorders such as sleep apnea can lead to shorter dreams |
As you can see, dream duration is not solely based on how long you sleep for. Other factors play a role in determining the length of your dreams. Understanding these factors can help you better understand your sleep patterns and dream experiences.
Now, let's delve into the science behind dream perception.
The Science Behind Dream Perception
Get ready to discover the fascinating science behind how we perceive our dreams! The brain is a complex organ that's still being studied to this day.
When it comes to dreams, scientists have found that the same areas of the brain responsible for perception during waking hours also play a role in dream perception. This includes the visual, auditory, and sensory processing areas of the brain.
However, the brain also experiences decreased activity in areas responsible for logical reasoning and self-awareness during dreaming. This is why dreams can often feel surreal and illogical. It's believed that this decreased activity may also contribute to the feeling of time dilation during dreams, where time can feel either accelerated or slowed down.
Understanding the science behind dream perception can provide insight into why our dreams can feel so vivid and intense.
Now, let's explore the benefits of dreaming.
The Benefits of Dreaming
Discovering the benefits of dreaming can be eye-opening. As someone who's always been fascinated by the mysteries of the mind, I've spent countless hours researching and contemplating the role that dreams play in our lives.
Through my studies, I've discovered that there are numerous benefits to dreaming, including:
Problem-solving: Dreams can provide valuable insight into our daily challenges and offer creative solutions to problems we may not have considered while awake.

Emotional regulation: Dreams allow us to process and release pent-up emotions, which can lead to improved mental health and wellbeing.

Memory consolidation: Dreaming has been shown to help with memory retention and consolidation, allowing us to better remember important information and experiences.
By understanding the benefits of dreaming, we can start to appreciate these nightly adventures for what they truly are – a powerful tool for personal growth and development.
And if you're looking to improve the quality of your dreams, there are plenty of tips and tricks that can help.
Tips for Improving Dream Quality
If you want to enhance your dream experience, try incorporating relaxation techniques like deep breathing or meditation before bed.
For example, a recent study found that participants who practiced mindfulness meditation before sleep reported more vivid and memorable dreams. This is because meditation helps calm the mind and reduce stress, which can lead to better dream recall and more intense dreams.
Another way to improve dream quality is to keep a dream journal. This involves writing down your dreams as soon as you wake up, before you forget them. By doing this, you can start to notice patterns and themes in your dreams, which can help you better understand your subconscious mind.
Additionally, keeping a dream journal allows you to revisit your dreams later on and reflect on any insights or messages they may have for you.
So if you're looking to improve your dream experience, give these tips a try and see what works best for you.
Frequently Asked Questions
Can you control your dreams?
Yes, I can control my dreams. Through lucid dreaming techniques, I become aware that I am dreaming and can then manipulate the dream environment and storyline to my liking.
Why do we sometimes forget our dreams?
Sometimes I forget my dreams because the brain prioritizes important information to remember. When we wake up, our brains shift focus from the dream state to reality, causing us to forget what we just experienced.
Do animals dream?
Animals dream just like humans do. I once saw my dog twitching and whimpering in her sleep, like a squirrel chasing nuts in its dreams. It's believed that animals dream about their daily activities and experiences, just like we do.
Are nightmares harmful?
Nightmares can be harmful to mental and physical health, causing anxiety, insomnia, and even PTSD. Seeking professional help and practicing relaxation techniques can aid in overcoming the effects of nightmares.
Can dreaming have any negative effects on mental health?
Dreaming can sometimes lead to emotional distress, affecting mental health. Nightmares and anxiety-inducing dreams can disrupt sleep and cause psychological discomfort. It's important to address recurring negative dreams with a healthcare provider.
Conclusion
As I lay in bed, pondering the length of my dreams, I realized that life is much like a dream. Just as we experience different stages of sleep, we also go through different phases in life.
Some moments are fleeting, while others seem to last a lifetime. However, just like dreams, the duration of these phases is not always within our control.
But despite the varying lengths of our dreams and our lives, we can still make the most of each moment. By understanding the factors that influence dream duration and taking steps to improve dream quality, we can learn to appreciate the beauty and significance of each stage of our lives.
So let's embrace the journey, treasure the moments, and never forget that even the shortest dream can leave a lasting impact.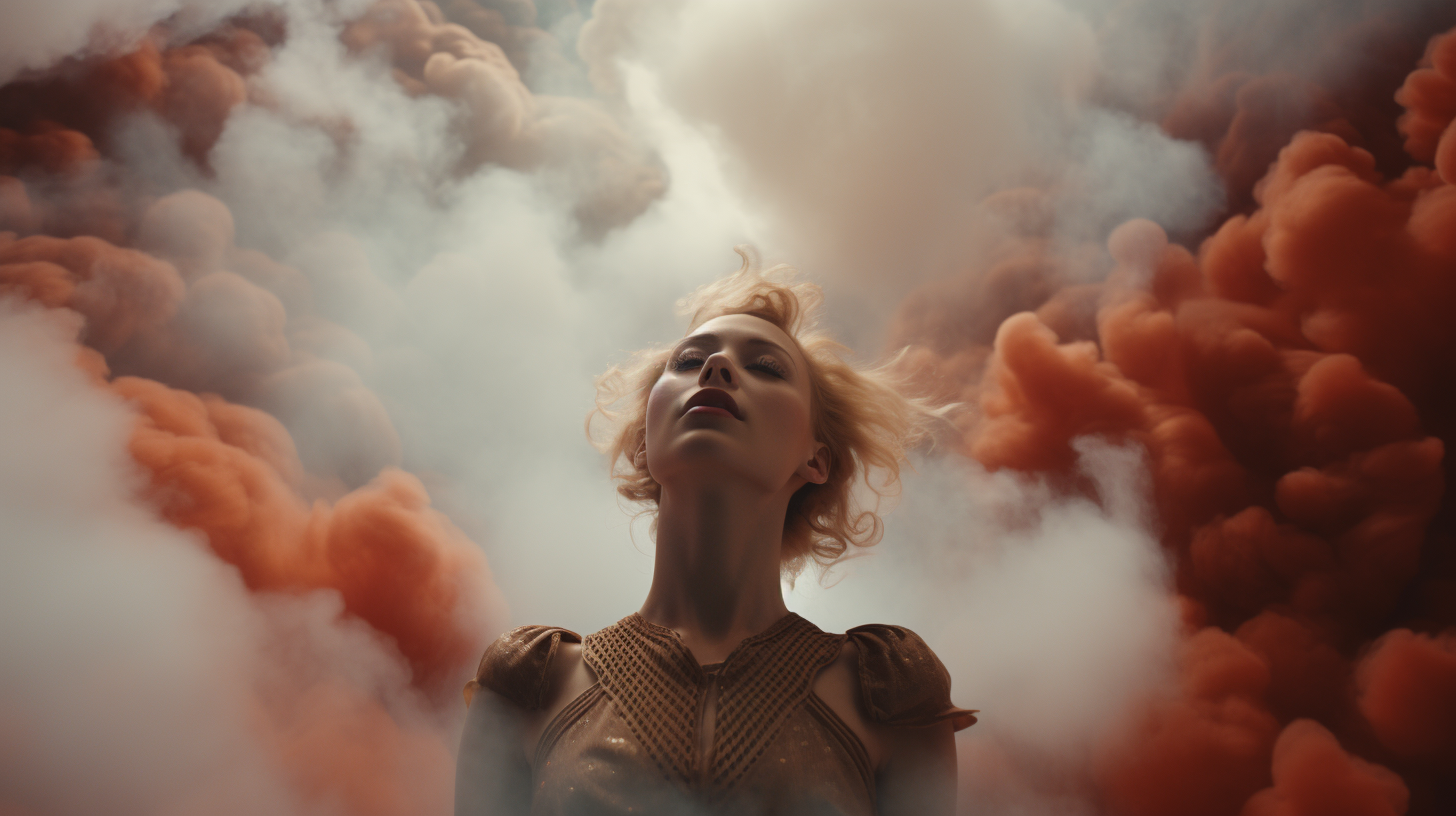 Eislyn is a gifted writer whose words weave enchanting narratives within the realm of dreams. With a profound love for storytelling and a deep curiosity about dreams, Eislyn's articles transport readers into vivid dreamscapes.
Her writing style is both eloquent and thought-provoking, captivating readers' imaginations and inspiring them to dive deeper into the mysteries of their own dreams. Eislyn's exploration of dream symbolism and interpretation adds depth and nuance to our content, making it an absolute pleasure for dream enthusiasts to engage with.