Have you ever had a dream that seemed impossible to achieve? A goal that you thought was too big or too far out of reach? I know I have.
But let me tell you, it is possible to make those dreams a reality. As the saying goes, 'if there's a will, there's a way.'And trust me, there is always a way.
Achieving your dreams takes hard work, dedication, and perseverance. It won't happen overnight, but with the right mindset and approach, you can make it happen.
In this article, I will share with you some tips and strategies that have helped me accomplish my own dreams. From believing in yourself to overcoming obstacles, I will guide you through the process of turning your dreams into reality.
So, let's get started!
Key Takeaways
Believe in yourself and your abilities to achieve your dreams
Surround yourself with positivity and supportive people
Set achievable yet challenging goals and break them down into manageable steps
Overcome obstacles by breaking them down into smaller tasks, seeking guidance and support, embracing failure as a learning opportunity, and maintaining a positive mindset and perseverance.
Believe in Yourself and Your Abilities
You gotta believe in yourself and your abilities if you want to achieve your dreams. It's easy to doubt ourselves, especially when we face obstacles or challenges, but having faith in our own capabilities is crucial.
When we believe in ourselves, we become more confident, resilient, and motivated to pursue our goals. We stop focusing on what we can't do and start exploring what we can do. We start taking actions that align with our dreams, and we become more open to learning and growing.
Believing in ourselves is not always easy, but it's a choice we can make every day. We can choose to focus on our strengths instead of our weaknesses, on our progress instead of our failures, on our potential instead of our limitations.
We can also choose to surround ourselves with people who support and encourage us, who believe in us even when we don't. By doing so, we create a positive feedback loop that reinforces our self-belief and helps us overcome self-doubt.
With a strong sense of self-belief, we can set achievable yet challenging goals that push us beyond our comfort zone and bring us closer to our dreams.
Set Achievable yet Challenging Goals
I believe that in order to accomplish my dreams, I need to set achievable yet challenging goals.
Two key points that I find helpful in this process are creating a clear vision and breaking down my goals into manageable steps.
By having a clear vision of what I want to achieve, I can better focus my efforts and make more informed decisions.
Breaking down my goals into manageable steps allows me to stay motivated and track my progress along the way.
Creating a Clear Vision
Creating a clear vision is crucial for achieving success. Studies have shown that individuals who write down their goals are 42% more likely to achieve them.
To create a clear vision, it's important to first identify exactly what you want to accomplish. This means being specific and detailed about your goals and having a clear understanding of what success looks like for you. Once you have a clear understanding of your goals, it's important to write them down and visualize yourself achieving them. This helps to solidify your vision and provides a roadmap for you to follow.
Breaking down goals into manageable steps is the next crucial step in achieving your dreams. By taking your goals and breaking them down into smaller, more manageable tasks, you can create a clear path forward and ensure that you stay on track. This not only helps to make your goals feel more achievable, but also helps you to stay motivated and focused on the end result.
So, take some time to create a clear vision for your goals, break them down into manageable steps, and start taking action towards achieving your dreams today.
Breaking Down Goals into Manageable Steps
By breaking down your goals into smaller, more manageable steps, you can pave the way towards achieving success.
It can be overwhelming to tackle a huge goal without any clear direction, but by breaking it down into smaller tasks, it becomes less daunting.
Start by identifying the overall goal and then brainstorming all the steps required to achieve it. Once you've identified these steps, break them down even further into more manageable tasks.
Taking things one step at a time not only makes the process more manageable, but it also gives you a sense of accomplishment as you complete each task. This, in turn, motivates you to keep going and pushes you closer to achieving your ultimate goal.
With a clear plan in place, you'll be on your way to success in no time.
Develop a Plan
Once I've got a clear idea of what I want to achieve, I start developing a plan.
This plan involves breaking down the big goal into smaller, more manageable tasks. I prioritize these tasks based on their level of importance and create a timeline for completing them.
Developing a plan helps me stay organized and focused. It also gives me a sense of direction and purpose. With a plan in place, I can take action towards my goal with confidence.
Now, it's time to stay motivated and keep pushing forward.
Stay Motivated
Staying motivated is crucial to achieving our dreams. Personally, I find inspiration and encouragement by surrounding myself with positive people who share my passion and drive.
It's also important to celebrate small wins along the way, as it helps to keep me motivated and reminds me that I'm making progress towards my ultimate goal.
Finding Inspiration and Encouragement
When you're feeling lost or uninspired, it can be helpful to turn to those who have accomplished similar dreams and hear their stories. Seeing how someone else overcame obstacles and achieved their goals can inspire you to keep going and remind you that it's possible.
Look for interviews, articles, or books about people who have accomplished what you want to achieve, and read or watch them when you need a boost of motivation.
Another way to find inspiration and encouragement is to surround yourself with supportive and positive people. Share your dreams with friends and family who believe in you and will encourage you when you feel discouraged.
Being around people who are positive and optimistic can help you stay motivated, and their enthusiasm can be contagious. Celebrating small wins can also keep you inspired and motivated, so focus on the progress you've made and the small accomplishments along the way.
Celebrating Small Wins
You can boost your motivation by celebrating small wins along the way, such as completing a task or reaching a milestone. Did you know that a study found that celebrating small successes can increase motivation and lead to greater achievements in the long run?
It's important to recognize and acknowledge the progress you're making towards your goals, no matter how small. By doing so, you're reinforcing positive habits and behaviors that will help you continue on your path towards success.
Celebrating small wins can also help you stay focused and maintain momentum when faced with obstacles. When you hit a roadblock or encounter a setback, it's easy to get discouraged and lose sight of your end goal. However, if you've been celebrating your progress along the way, you'll have a positive mindset and be more likely to persevere through the tough times.
Speaking of which, let's talk about how to overcome obstacles and keep moving forward.
Overcoming Obstacles
Despite the challenges that may arise, it's important to keep pushing forward towards your dreams. Obstacles can come in many shapes and forms, but it's crucial to maintain a positive mindset and find ways to overcome them.
Here are some strategies that've helped me in my own journey:
Break down the obstacle into smaller, more manageable tasks. This can make the challenge feel less daunting and help you focus on the steps needed to move forward.

Seek guidance or support from others. Whether it's a mentor, friend, or family member, having someone to talk to and bounce ideas off of can be incredibly helpful.

Embrace failure as a learning opportunity. Don't let setbacks discourage you. Instead, use them as a chance to reflect on what went wrong and how you can improve for the future.
Remember, overcoming obstacles is part of the journey towards achieving your dreams. Don't give up, and keep pushing forward. With perseverance and a positive attitude, you can overcome anything that comes your way.
Frequently Asked Questions
How do I deal with people who doubt my abilities and discourage me from pursuing my dreams?
Dealing with doubters and naysayers can be tough, but I remind myself that their opinions don't define me. I stay focused on my goals, seek support from positive influences, and prove them wrong with my actions.
What should I do if my goals seem too big and overwhelming to achieve?
When my goals seem daunting, I break them down into smaller, achievable steps. I remind myself of my why and stay motivated by celebrating each milestone. I also seek support from mentors and peers who encourage and inspire me.
How do I stay motivated when I encounter setbacks or failures along the way?
When I encounter setbacks or failures, I remind myself of my why and refocus on my smaller goals. I seek support from loved ones and celebrate small wins. I learn from my mistakes and keep moving forward.
What if I don't have a clear plan or roadmap for achieving my dreams?
If I don't have a clear plan, I start by identifying my goals and breaking them down into smaller, achievable steps. I research and seek advice, then take action towards my dreams, adjusting my plan as needed.
How do I overcome the fear of failure and take risks in pursuit of my dreams?
To overcome my fear of failure and take risks in pursuit of my dreams, I remind myself that failure is not the end, but a lesson. I focus on the potential rewards and take small steps towards my goals every day.
Conclusion
In conclusion, achieving your dreams may seem daunting, but it's not impossible. With the right mindset, dedication, and hard work, you can turn your dreams into reality.
Remember to believe in yourself and your abilities, set achievable yet challenging goals, develop a plan, and stay motivated.
However, don't forget that obstacles are bound to come your way. But don't let them bring you down. Instead, use them as opportunities to learn, grow, and become a better version of yourself. As the saying goes, 'when life gives you lemons, make lemonade.'
So, keep pushing forward, and don't let anything stand in the way of your dreams. With determination and persistence, you can accomplish anything you set your mind to.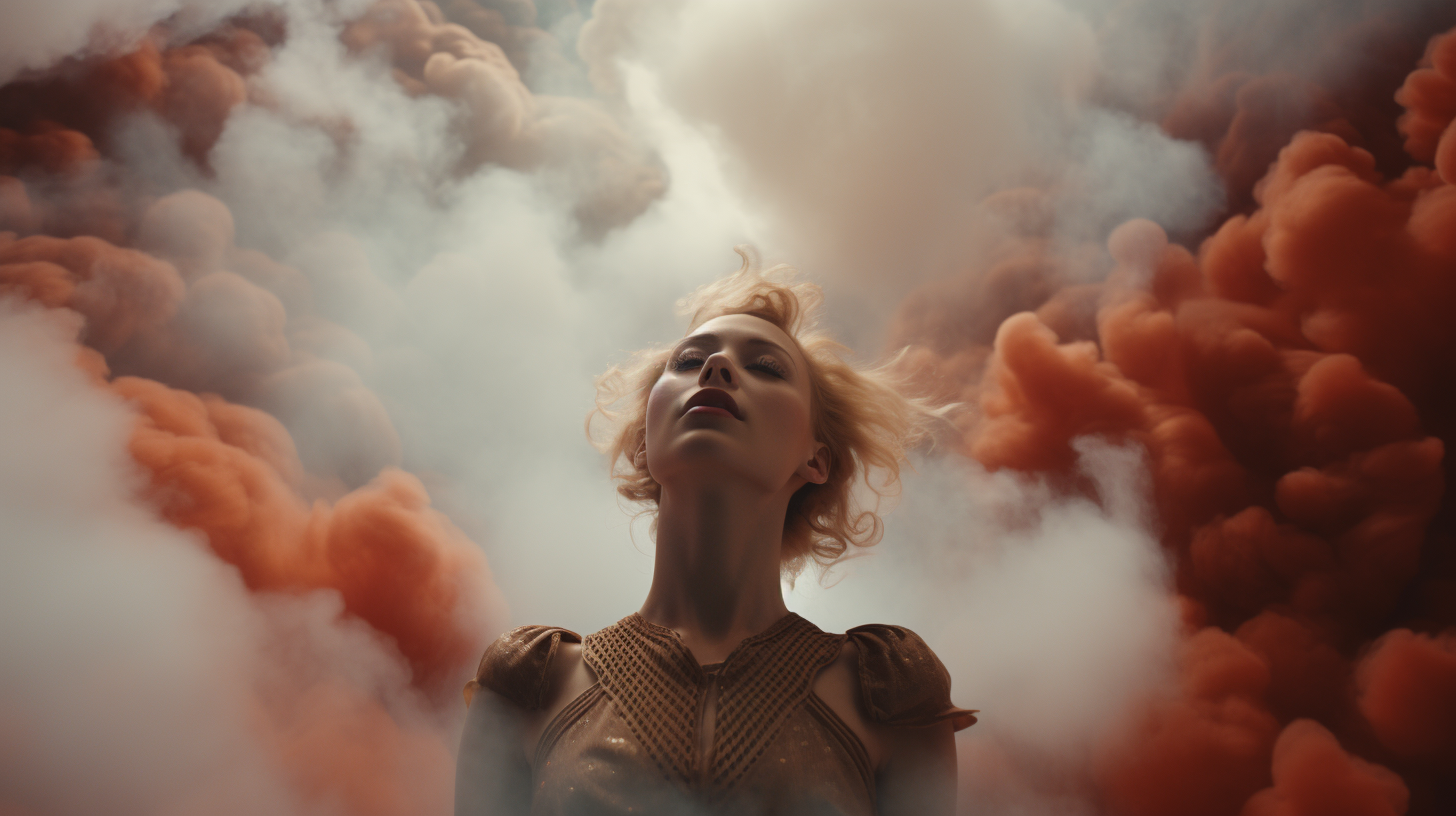 Eislyn is a gifted writer whose words weave enchanting narratives within the realm of dreams. With a profound love for storytelling and a deep curiosity about dreams, Eislyn's articles transport readers into vivid dreamscapes.
Her writing style is both eloquent and thought-provoking, captivating readers' imaginations and inspiring them to dive deeper into the mysteries of their own dreams. Eislyn's exploration of dream symbolism and interpretation adds depth and nuance to our content, making it an absolute pleasure for dream enthusiasts to engage with.