New York City – the city that never sleeps, the Big Apple, the concrete jungle. It's a place that has always been on my bucket list, a city that has captured my imagination since I was a child. It's a city that is so ingrained in our culture and media that it feels like I already know it before even setting foot on its streets.
And yet, nothing can compare to the experience of being there in person. As I arrived in New York, I was immediately struck by the energy and charisma of the city. It's a place where anything seems possible, where dreams can come true.
From the iconic landmarks to the vibrant neighborhoods, the world-class museums to the delicious food scene, there's something for everyone in this city. It's a place where you can truly live out the phrase 'what dreams are made of.'
Key Takeaways
New York City is a bucket list destination with a rich history, striking charisma, and a vibrant atmosphere unlike any other.
The city offers iconic landmarks, vibrant neighborhoods, world-class museums, and some of the best Broadway shows in the world.
The food scene in New York City is mouth-watering and includes iconic dishes like pizza, bagels, and cheesecake.
The city has a vibrant nightlife scene, legendary sports franchises, and breathtaking outdoor spaces like Central Park.
The Iconic Landmarks of New York
You can't visit New York without seeing the iconic landmarks, like the Statue of Liberty or the Empire State Building. These towering structures are not only impressive for their height, but they're also symbols of the city's rich history and culture.
The Statue of Liberty has stood on Liberty Island since 1886, welcoming millions of immigrants to the United States. On the other hand, the Empire State Building, with its Art Deco design, has become a recognizable icon of New York's skyline, featured in countless movies and TV shows.
But the landmarks of New York don't just offer a glimpse into the past, they also provide a breathtaking view of the city. From the top of the Empire State Building, you can see the city's sprawling metropolis, with its grid of streets and towering skyscrapers. The view from the Statue of Liberty, on the other hand, offers a panoramic look at the harbor and the surrounding islands.
After experiencing these landmarks, it's time to move on to the vibrant neighborhoods of New York, each with its own unique character and energy.
The Vibrant Neighborhoods
From the bustling streets of SoHo to the colorful buildings of the West Village, New York City's vibrant neighborhoods offer endless opportunities for exploration.
Each neighborhood has its own unique personality and charm, making it easy to get lost in the excitement of discovering something new.
Walking down the streets of Greenwich Village, you may stumble upon a hidden jazz club or stumble upon a quaint café tucked away in a corner.
In Williamsburg, Brooklyn, you can find street art on every corner and a thriving music scene that's sure to keep your feet tapping.
But the beauty of these neighborhoods isn't just in their aesthetics. It's in the people who make up these communities. From the artists to the entrepreneurs, each neighborhood is filled with individuals who are passionate about their craft and eager to share it with others.
So, whether you're a local or just visiting, take the time to explore these neighborhoods and get a taste of what makes New York City so unique.
And with world-class museums just a short subway ride away, the opportunities for discovery are truly endless.
The World-Class Museums
Step into a world of wonder and exploration as you immerse yourself in the world-class museums that call the city home. Each one is a treasure trove of art, history, and culture waiting to be discovered like a hidden gem.
From the iconic Metropolitan Museum of Art, showcasing over 5,000 years of art and artifacts, to the thought-provoking exhibits at the Museum of Modern Art, there is something for every taste and interest.
One of my personal favorites is the American Museum of Natural History, where you can journey through time and space, marveling at the wonders of the universe and the diverse creatures that inhabit our planet.
No matter which museum you choose to explore, you are sure to leave with a renewed appreciation for the beauty and complexity of the world around us. And if you're still craving more culture and entertainment, why not catch a Broadway show, where the lights and energy of the city truly come alive.
The Broadway Shows
I absolutely love Broadway shows, and New York City has some of the best in the world.
Three of my favorites are The Lion King, Hamilton, and Wicked.
Each show is unique and brings something special to the stage, whether it's the stunning costumes and music of The Lion King, the modern twist on history with Hamilton, or the imaginative story of Wicked.
The Lion King
Despite its animated nature, The Lion King has become a beloved Broadway classic for a reason. From the moment the first note of 'Circle of Life' begins, you're transported to the African savannah and captivated by the stunning costumes, intricate puppetry, and powerful performances.
The sets are breathtaking, the music is unforgettable, and the story is timeless. Even if you've seen the movie a hundred times, seeing it live on stage is a completely different and unforgettable experience.
But as much as I adore The Lion King, there's another Broadway show that has captured my heart even more: Hamilton. From the moment the opening number begins, you're hooked.
It's a story about the founding fathers of America, told through hip hop and rap, and it's a masterpiece. The performances are electrifying, the music is genius, and the story is both inspiring and heartbreaking.
It's a show that makes you want to stand up and cheer, and it's no wonder that it's become a pop culture phenomenon.
Hamilton
I have to admit, watching 'The Lion King' on Broadway was truly a magical experience. The costumes, the music, and the overall production were all amazing.
But now, I'm excited to talk about another Broadway musical that has taken the world by storm – 'Hamilton'. 'Hamilton' tells the story of founding father Alexander Hamilton, but with a modern twist – through rap and hip-hop music. It's a unique and creative way of retelling history, and it's no wonder why it has won so many awards. The energy and passion of the performers, combined with the powerful lyrics, make for an unforgettable experience.
I was blown away by the talent and creativity on stage, and I couldn't help but tap my foot along to the catchy tunes. If you haven't seen 'Hamilton' yet, I highly recommend it.
As much as I loved 'Hamilton', there's still one Broadway musical that holds a special place in my heart – 'Wicked'. From the moment the curtain rises, you're transported to a world of magic and wonder. The story of the witches of Oz is both heartwarming and heartbreaking, and the music is simply breathtaking.
But I'll save my gushing for the next section – it's time to talk about why 'Wicked' is a must-see show.
Wicked
You can't miss out on 'Wicked', which has been on Broadway for over 16 years now and has enchanted audiences all over the world. As someone who's seen it twice, I can attest that it truly is a magical experience.
The show tells the story of the witches of Oz before Dorothy arrives and how they became who they are. The music is phenomenal, the costumes are stunning, and the performances are unforgettable. It's a show that will leave you feeling inspired and amazed.
But seeing a Broadway show is not the only thing to do in New York City. After the show, make sure to explore the delicious food scene. From the famous dollar pizza to the fine dining restaurants, there's something for everyone.
One of my personal favorites is the Halal Guys food cart, which has the best chicken and rice you'll ever have. And if you have a sweet tooth, make sure to stop by Levain Bakery for their famous chocolate chip walnut cookies.
The food scene in New York City is truly one of a kind.
The Delicious Food Scene
I absolutely love the food scene in New York, and there are three iconic dishes that always come to mind: pizza, bagels, and cheesecake.
When it comes to pizza, you can find some of the best slices in the world in the city that never sleeps.
Bagels are another staple, with a chewy texture and endless topping options.
And of course, cheesecake is a must-try dessert with its creamy filling and graham cracker crust.
Pizza
Craving a slice of heaven? Look no further than the countless pizzerias scattered throughout the bustling streets of New York City. Here are five reasons why New York pizza is simply the best:
The thin, crispy crust that perfectly balances the toppings and cheese.
The mouth-watering aroma that fills the air as each slice's pulled fresh from the oven.
The authentic ingredients, from the tangy tomato sauce to the creamy mozzarella cheese.
The endless variety of toppings, from classic pepperoni to unique combinations like fig and prosciutto.
The true New York experience of standing on the sidewalk, folding a slice in half, and savoring the flavors with every bite.
But pizza is just one of the many iconic foods that make New York City famous.
Speaking of iconic foods, have you tried a New York bagel yet?
Bagels
Indulge in the chewy and flavorful delight of a freshly baked New York bagel, satisfying your morning hunger pangs like no other bread can. The secret to the perfect bagel lies in its dough, which is boiled before being baked, giving it its distinctive chewy texture.
Whether you prefer plain, sesame, poppy seed, or everything bagels, they're all readily available in the Big Apple, and often served with cream cheese, lox, or even bacon and eggs. But New York bagels are not just for breakfast. They make a great snack any time of day, and are even used as the base for sandwiches.
I personally love to grab a bagel with lox and cream cheese on my way to work, or to enjoy a bacon, egg, and cheese bagel sandwich for lunch. And if you have a sweet tooth, don't miss out on the cinnamon raisin or chocolate chip varieties. With so many options, there's a New York bagel for everyone.
And speaking of sweets, let's move on to the next delicious treat that the city has to offer: cheesecake.
Cheesecake
If you haven't tried it yet, you're missing out on one of the most decadent desserts in the city: the creamy and rich cheesecake. New York-style cheesecake is a classic dessert that has been perfected over generations. It's a dessert that is synonymous with the city and can be found in almost every bakery and restaurant.
The secret to a good New York-style cheesecake is the combination of cream cheese, sour cream, and sugar, which gives it that signature tangy and sweet flavor. The crust is usually made with graham crackers and butter, which adds a crunchy texture to the smooth and creamy filling. To help you fully appreciate this delicious dessert, I've created a table below that lists some of the best places to get cheesecake in the city. Trust me, after trying one of these cheesecakes, you'll understand why it's a must-try when visiting New York.
| Place | Location | Price Range | Cheesecake Flavor | Notes |
| --- | --- | --- | --- | --- |
| Junior's | Brooklyn and Times Square | $$ | Original, Chocolate, Strawberry | Famous for their cheesecake since 1950s |
| Eileen's Special Cheesecake | SoHo | $ | Plain, Chocolate, Raspberry | Small shop with huge flavor |
| Two Little Red Hens Bakery | Upper East Side | $$ | Raspberry Swirl, Lemon | Made with local and organic ingredients |
| Veniero's Pasticceria & Caffe | East Village | $$ | Original, Chocolate, Cherry | Family-owned since 1894 |
| The Cheesecake Factory | Multiple locations | $$$ | Over 30 flavors | Large portions and extensive menu |
Now that you know where to find the best cheesecake in the city, it's time to move on to the next exciting part of the New York experience: the shopping.
The Shopping Experience
I absolutely love shopping in New York City! Whenever I visit, I make sure to hit up some of the city's most famous shopping destinations, like Fifth Avenue.
But I also enjoy exploring the unique and trendy boutiques in SoHo, as well as checking out the one-of-a-kind finds at flea markets throughout the city.
Fifth Avenue
On Fifth Avenue, you'll find some of the most luxurious and iconic stores in the world. It's a shopper's paradise where you can indulge in some serious retail therapy.
Here are some must-visit stores on Fifth Avenue that will leave you in awe:
Saks Fifth Avenue: This iconic department store offers a wide range of designer clothing, accessories, and beauty products. It's a one-stop-shop for all your fashion needs.

Tiffany & Co.: This jewelry store is famous for its exquisite diamonds and signature blue boxes. It's the perfect place to shop for a special occasion or to treat yourself.

Bergdorf Goodman: This department store is a fashionista's dream come true. It offers high-end designer clothing, shoes, and accessories from around the world.

Apple Store: This flagship store is a must-visit for tech enthusiasts. It's a stunning glass cube that houses the latest Apple products and accessories.
After you've explored all that Fifth Avenue has to offer, it's time to head to the trendy Soho boutiques for a unique shopping experience.
SoHo Boutiques
Get ready to discover the chic and trendy SoHo boutiques where you'll find unique clothing, accessories, and home decor items. SoHo stands for South of Houston Street and is known for its cobblestone streets, cast-iron buildings, and art galleries.
The area has evolved from its industrial roots to become a fashionable destination for shopping and dining. The SoHo boutiques offer a mix of high-end designer brands and independent shops with one-of-a-kind items.
You can find everything from vintage clothing to handmade jewelry and artisanal home goods. After exploring the boutiques, make your way to the nearby flea markets for even more unique finds.
Flea Markets
Discovering the hidden gems of SoHo's flea markets is a must-do for any fashion-forward traveler looking to add unique pieces to their wardrobe. The experience is a fashion lover's dream come true, with a plethora of vendors selling everything from vintage Levi's to handmade jewelry.
Here are just a few of the treasures I stumbled upon during my visit:
A vintage Chanel blazer in perfect condition, priced at a fraction of its retail value
A one-of-a-kind handcrafted leather bag, made by a local artisan
A pair of statement earrings made from repurposed materials, adding a sustainable touch to my collection
A vintage band tee from my favorite 80s band, adding a touch of nostalgia to my wardrobe
A hand-painted silk scarf, adding a pop of color and texture to my outfits
After spending the morning scouring the markets, I was ready to continue exploring all that New York has to offer, including the vibrant nightlife scene.
The Nightlife
You'll be living it up in New York's vibrant nightlife scene, with endless options for bars, clubs, and live music venues. Whether you're in the mood for an intimate speakeasy or a crowded dance floor, New York has something for everyone.
One of my personal favorites is The Blue Note, a jazz club in Greenwich Village that has hosted legends like Miles Davis and John Coltrane. The atmosphere is cozy and intimate, and the music is always top-notch.
But the nightlife scene in New York isn't just about drinking and dancing. There are also plenty of options for live entertainment, from Broadway shows to comedy clubs. And if you're looking to get a little fresh air, there are even rooftop bars with stunning views of the city skyline.
Speaking of fresh air, let's talk about the parks and outdoor spaces in New York.
The Parks and Outdoor Spaces
Wow, nothing compares to the breathtaking beauty of Central Park and its endless greenery. It's like stepping into a whole new world. As I walk through the park, I feel a sense of serenity and peace wash over me. The fresh air, the chirping birds, and the sound of the leaves rustling in the wind all contribute to the calming atmosphere.
Here are a few things that make Central Park truly special:
The Central Park Zoo: A perfect place to spend a sunny afternoon with family or friends.
The Great Lawn: A sprawling green space that's perfect for picnics, sunbathing, and kite flying.
The Bethesda Fountain: A beautiful landmark that's been featured in countless movies and TV shows.
The Conservatory Garden: A hidden gem that's a great spot for a quiet stroll or a romantic picnic.
Central Park truly has something for everyone. As I make my way out of the park, I can't help but feel excited for what's next – the sports teams.
The Sports Teams
As a lifelong fan of sports, I was eager to explore the various teams that call New York City home.
From the New York Yankees to the New York Giants, the city boasts a rich history of legendary sports franchises.
I was particularly excited to catch a game at Madison Square Garden, home to the New York Knicks and New York Rangers. The atmosphere was electric as fans cheered on their beloved teams, and I couldn't help but feel swept up in the excitement.
But it's not just the games themselves that make the sports scene in New York so special.
It's the energy and charisma of the city that permeates every aspect of the experience.
From the passionate fans to the lively pre-game festivities, there's a sense of camaraderie and community that's hard to find anywhere else.
As I left the arena, I couldn't help but feel grateful for the opportunity to be a part of such an incredible sports culture.
The Energy and Charisma of the City
Feel the electric energy and infectious charisma of the city as I soak in the lively pre-game festivities and cheer on my favorite sports teams. The city of New York is truly a place where dreams are made of.
From the bright lights of Times Square to the hustle and bustle of the streets, there is never a dull moment in this city that never sleeps. As I walk down the streets, I am surrounded by a vibrant atmosphere that is unlike any other. The city is alive with music, laughter, and conversation. The people here are friendly and welcoming, and there's always something new to discover around every corner.
Whether it's the mouth-watering food, the breathtaking views, or the exciting events, there's never a dull moment in this city. It's no wonder why New York is known as the city that never sleeps.
The sound of the bustling streets fills me with energy and excitement. The bright lights of Times Square make me feel like anything is possible. The diversity of the people and cultures in this city is truly inspiring.
New York truly is a place like no other. It's a city that captures the hearts of visitors and residents alike, and I feel lucky to call it my home.
Frequently Asked Questions
What is the history of New York's subway system?
The history of New York's subway system is rich and riveting. From its inception in 1904 to its present-day status as a vital transportation network, it has served millions of people and shaped the city's development.
How has the city's architecture changed over the years?
Over the years, New York City's architecture has undergone significant changes. Skyscrapers like the Empire State Building and One World Trade Center have become iconic symbols of the city, while older buildings are being preserved and repurposed for modern use.
What is the process for obtaining a street food vendor license in New York?
Obtaining a street food vendor license in New York is like navigating a maze. I had to fill out an application, attend a food safety course, and pass an inspection. But once approved, the city is my kitchen.
What are some lesser-known cultural events that take place in the city?
I've discovered some amazing cultural events in NYC, such as the annual Holi Hai festival celebrating Indian culture and the New York African Film Festival showcasing African cinema. There's always something new to explore here.
How has gentrification impacted different neighborhoods in New York?
Gentrification has affected different neighborhoods in varied ways. As a resident, I have seen rising rents, displacement of long-time residents, and changes in the character of the community. It is a complex issue with no easy solutions.
Conclusion
As I reflect on my time in New York, I'm left in awe of the city's energy and charisma.
From the iconic landmarks to the vibrant neighborhoods, there's always something new and exciting to discover.
The world-class museums and Broadway shows are unmatched, and the food scene is a feast for the senses.
But what truly sets New York apart is its nightlife, parks, and sports teams.
The city never sleeps, and there's always a new adventure waiting around every corner.
Whether you're a sports fanatic or a nature lover, there's something for everyone in this city that truly never sleeps.
As Frank Sinatra famously sang, "If I can make it there, I'll make it anywhere."And after experiencing all that New York has to offer, I couldn't agree more.
The city is a true testament to the American dream, and its energy is infectious.
So if you're looking for a destination that truly embodies the spirit of what dreams are made of, look no further than the one and only New York City.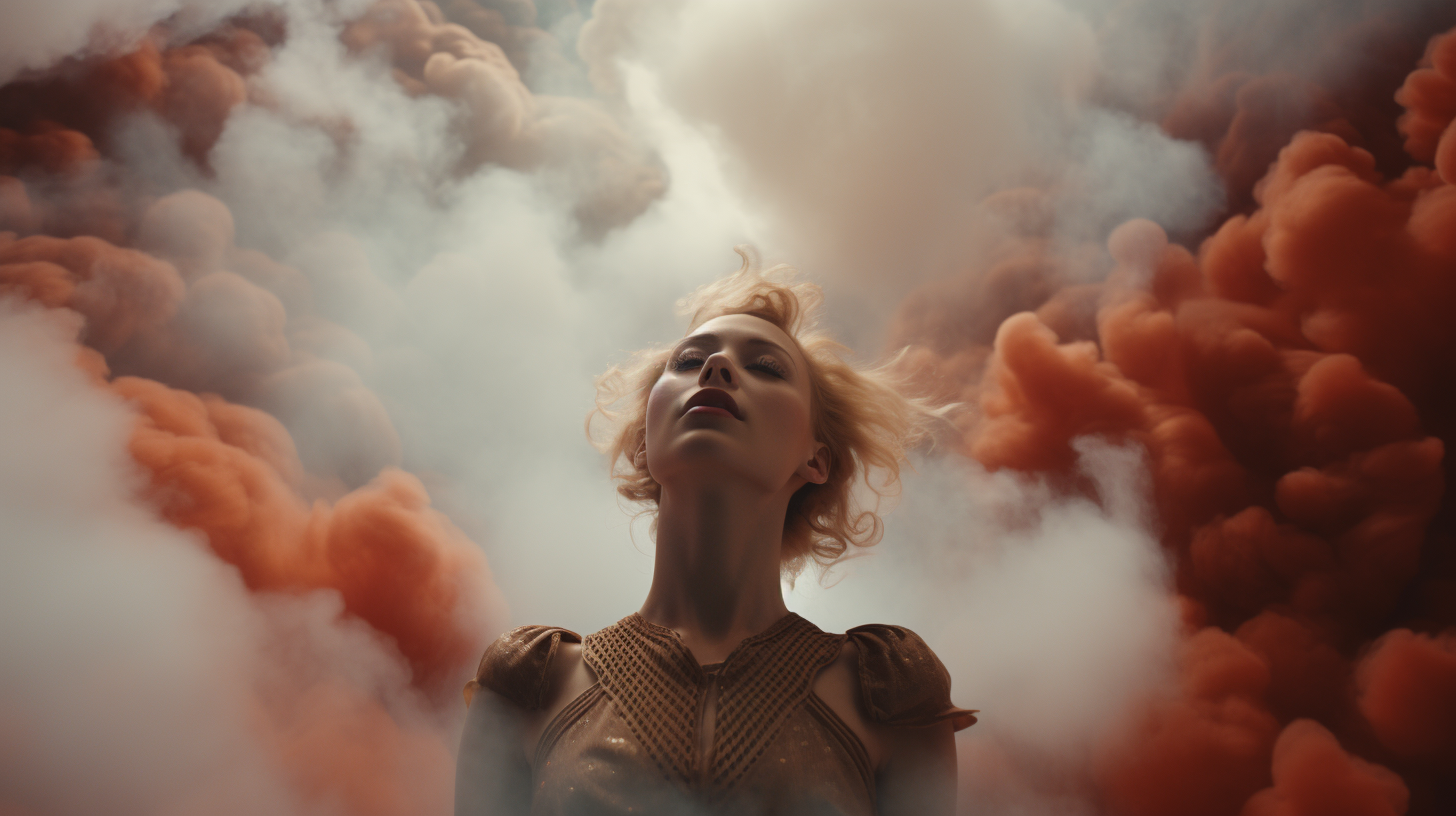 Eislyn is a gifted writer whose words weave enchanting narratives within the realm of dreams. With a profound love for storytelling and a deep curiosity about dreams, Eislyn's articles transport readers into vivid dreamscapes.
Her writing style is both eloquent and thought-provoking, captivating readers' imaginations and inspiring them to dive deeper into the mysteries of their own dreams. Eislyn's exploration of dream symbolism and interpretation adds depth and nuance to our content, making it an absolute pleasure for dream enthusiasts to engage with.