I've always been fascinated by dreams and the messages they might hold. But what about those nights when you have incredibly vivid dreams that seem to stick with you long after you wake up? What do those mean?
If you're like me, you might be wondering if there's more to these vivid dreams than just a random assortment of images and thoughts.
In this article, we'll take a closer look at what it means to have vivid dreams, the science behind them, and some common causes that might be triggering them. We'll also explore how to interpret the meaning of these dreams and offer some tips for managing them if they're causing you distress.
So, let's dive in and explore the world of vivid dreaming!
Key Takeaways
Vivid dreams can be caused by various factors including stress, anxiety, medications, and sleep disorders.
Not all vivid dreams have a deeper meaning, and their interpretation can vary from person to person.
Keeping a dream journal and seeking guidance from a therapist or interpreter can help interpret the meaning of vivid dreams.
Vivid dreaming can also be a symptom of an underlying condition, and seeking treatment for it can help alleviate the problem.
Understanding the Definition of Vivid Dreams
If you're like me, sometimes you wake up feeling like you've just lived through a wild adventure in your sleep – that's what having vivid dreams means!
Vivid dreams are dreams that are incredibly detailed, intense, and realistic. They're the kind of dreams that make it hard to distinguish between the dream world and reality, and they can leave you feeling like you've been transported to another place entirely.
They can be incredibly exciting, but they can also be quite unsettling. They can leave you feeling emotionally drained, confused, and disoriented.
But what causes vivid dreams? That's what we'll be exploring in the next section – the science behind vivid dreams.
The Science Behind Vivid Dreams
When your mind is in a deep state of sleep, it's like a movie theater where your brain is the projector and the characters in your dreams are the actors.
The science behind vivid dreams is fascinating. According to research, the brain's activity during REM sleep (the stage of sleep where vivid dreams occur) is similar to that of being awake.
During this stage, the brain's prefrontal cortex, responsible for decision-making and logic, is less active while the amygdala, responsible for emotions, is more active. This explains why people may experience intense emotions during vivid dreams.
To emphasize this point, here are some factors that can affect the vividness of your dreams:
Stress and anxiety can increase the occurrence of vivid dreams.
Certain medications and substances, such as antidepressants and alcohol, can also affect the frequency and vividness of dreams.
Sleep disorders, such as sleep apnea and narcolepsy, can disrupt the normal sleep cycle and lead to more vivid dreams.
Lastly, the more you remember your dreams, the more vivid they may seem.
Now, let's move on to the next section and explore common causes of vivid dreams.
Common Causes of Vivid Dreams
There are various reasons why dreams can feel intense, from stress and anxiety to certain medications and sleep disorders. Stress and anxiety can increase brain activity during sleep, leading to more vivid and complex dreams. Similarly, medications that affect the brain, such as antidepressants, can also lead to more vivid dreams.
Sleep disorders like sleep apnea and restless leg syndrome can disrupt the sleep cycle, leading to more vivid dreams as the brain tries to compensate for the lack of restful sleep.
These factors can all contribute to the intensity of dreams, but it's important to remember that not all vivid dreams have a deeper meaning. The meaning of dreams can vary from person to person and may not always be clear.
In the next section, we'll explore some common interpretations of vivid dreams.
Interpreting the Meaning of Vivid Dreams
As I'm exploring the meaning behind my vivid dreams, it's fascinating to see how my subconscious mind can reveal hidden emotions and desires.
Sometimes, my dreams can reflect my current state of mind or help me process past experiences. Other times, they can manifest my deepest fears or desires that I may not even be aware of.
To better understand the meaning behind my vivid dreams, I've found it helpful to keep a dream journal and analyze recurring themes or symbols. It's also important to consider my current life circumstances and any recent events that may have influenced my dreams.
Additionally, seeking the guidance of a therapist or dream interpreter can provide valuable insights into the hidden meaning behind my dreams. By interpreting the meaning behind my vivid dreams, I can gain a better understanding of myself and my subconscious mind.
When it comes to managing vivid dreams, there are several tips that can help.
Tips for Managing Vivid Dreams
I've had some really intense and vivid dreams lately, and they've been affecting my sleep quality.
So, I started doing some research and found some helpful tips for managing these types of dreams. One key tip is to create a relaxing bedtime routine, which can help calm the mind before sleep.
Another helpful strategy is to practice mindfulness and meditation, which can improve overall sleep quality.
Lastly, if these tips don't work, it may be beneficial to seek treatment for any underlying conditions that may be causing the vivid dreams.
Creating a Relaxing Bedtime Routine
To establish a calming bedtime routine, I always make sure to incorporate some soothing activities before going to bed. One of my favorite things to do is to read a book. It helps me wind down and relax my mind.
I also like taking a warm bath with some lavender essential oils. The scent helps me feel calm and relaxed, and the warm water helps ease any tension in my muscles.
Having a calming bedtime routine has really helped me have more restful sleep and fewer vivid dreams. However, sometimes even with a calming routine, I still have vivid dreams. That's why I've also started practicing mindfulness and meditation. It helps me clear my mind before going to sleep, and I've noticed that when I'm more mindful throughout the day, my dreams are less intense.
Practicing Mindfulness and Meditation
Practicing mindfulness and meditation calms my mind like a still lake at dawn, easing me into peaceful sleep. By focusing on my breath and observing my thoughts without judgment, I'm able to release any pent-up tension and worries, allowing my mind to fully relax. Incorporating mindfulness and meditation into my bedtime routine has not only improved the quality of my sleep, but also my overall mental health.
Here are three simple ways to incorporate mindfulness and meditation into your bedtime routine:
Start with just 5-10 minutes of guided meditation or deep breathing exercises.

Dim the lights and eliminate any distractions, such as electronics or loud noises.

Focus on the present moment and let go of any thoughts about the past or future.
By incorporating these techniques, you can improve the quality of your sleep and wake up feeling refreshed and rejuvenated.
However, if you're experiencing persistent vivid dreams or other sleep disturbances, it may be a sign of an underlying condition. Seeking treatment from a medical professional can help address these issues and improve your overall well-being.
Seeking Treatment for Underlying Conditions
I've been practicing mindfulness and meditation for a while now, and I've noticed that my dreams have become more vivid and intense. While this can be an interesting and even enjoyable experience, it can also be unsettling.
I started to wonder what it could mean and if there was anything I could do about it. After doing some research, I found out that having very vivid dreams could be a sign of an underlying condition.
Conditions such as sleep apnea, anxiety, depression, and even certain medications can all contribute to vivid dreaming. If you're experiencing vivid dreams on a regular basis, it's important to seek treatment from a medical professional to rule out any underlying issues.
Once the underlying cause is addressed, the vivid dreaming should subside.
Frequently Asked Questions
Can vivid dreams affect your sleep quality?
My sleep quality is often affected by vivid dreams. They can lead to disrupted sleep, causing me to wake up feeling tired. But, they can also be a sign of a healthy brain processing emotions and memories.
Is there a difference between vivid dreams and lucid dreams?
Vivid dreams are intense and memorable, but they are not the same as lucid dreams. Lucid dreams are when you are aware that you are dreaming and can control the dream's outcome.
Are vivid dreams more common in certain age groups or demographics?
As we age, our sleep patterns change. This can lead to more vivid dreams, especially during REM sleep. Additionally, stress and medication can also play a role. Overall, vivid dreams can happen to anyone at any age.
Can certain medications or substances cause vivid dreams?
Certain medications and substances can cause vivid dreams. I've experienced this myself while taking certain antidepressants. It's important to talk to your doctor if you're concerned about the intensity of your dreams.
How can one distinguish between a vivid dream and a premonition or psychic experience?
To distinguish between a vivid dream and a premonition or psychic experience, it's important to investigate the truth of any theories. I believe that paying attention to details and intuition can help determine the nature of the experience.
Conclusion
In conclusion, having vivid dreams can be both fascinating and confusing. There are various factors that can contribute to the intensity of our dreams, such as stress, medication, and even our sleep position.
While some people may find solace in interpreting their dreams, others may prefer to simply let them be. Regardless of how we choose to approach our vivid dreams, it's important to remember that they're a natural part of our sleep cycle.
As the saying goes, "dreams are a window to the soul."While this may sound cheesy, there's some truth to it. Our dreams can reveal our deepest fears, desires, and emotions.
So, the next time you find yourself in the midst of a vivid dream, embrace the experience and see what it has to offer. Who knows, it just might unlock a hidden part of yourself.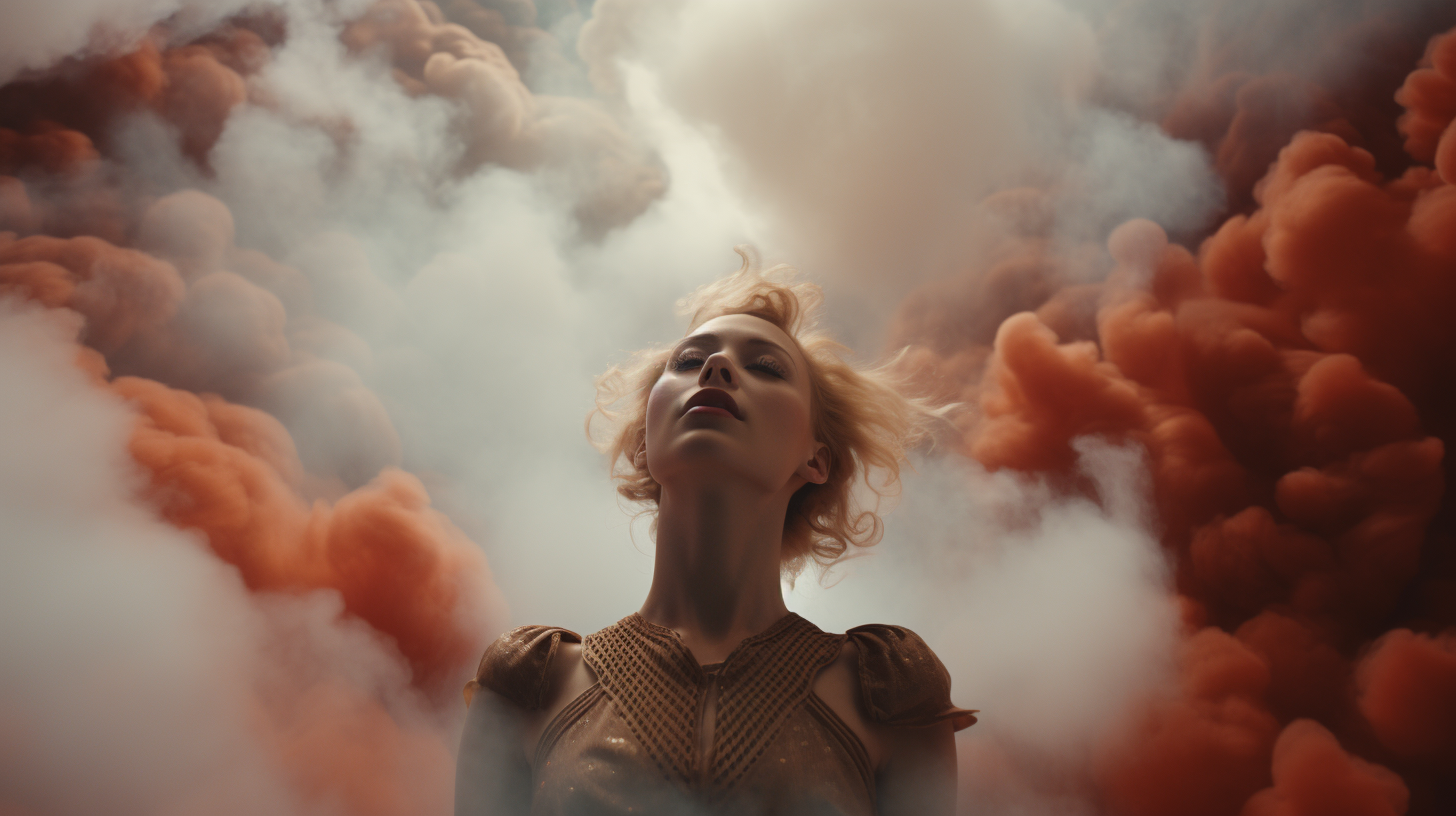 Eislyn is a gifted writer whose words weave enchanting narratives within the realm of dreams. With a profound love for storytelling and a deep curiosity about dreams, Eislyn's articles transport readers into vivid dreamscapes.
Her writing style is both eloquent and thought-provoking, captivating readers' imaginations and inspiring them to dive deeper into the mysteries of their own dreams. Eislyn's exploration of dream symbolism and interpretation adds depth and nuance to our content, making it an absolute pleasure for dream enthusiasts to engage with.