As a Christian, I understand the struggle and shame that often come with having wet dreams. It can be difficult to reconcile our sexual desires with our faith, especially when those desires manifest in ways we cannot control. But it's important to remember that wet dreams are a natural occurrence for both men and women, and they do not make us any less holy or worthy in God's eyes.
In this article, I want to offer guidance on how to stop having wet dreams as a Christian. However, rather than focusing solely on the physical aspects of preventing them, I also want to address the emotional and spiritual components of this issue. We must learn how to navigate our sexuality in a way that is healthy, respectful towards ourselves and others, and aligned with our beliefs.
So let's explore some practical tips for managing wet dreams while maintaining a strong relationship with God.
Key Takeaways
Wet dreams are a natural bodily function during sleep and there is no guaranteed way to prevent them.
Reframing thoughts and practicing self-care techniques can better manage wet dreams.
Talking to someone you trust and practicing self-love and forgiveness can help cope with guilt and shame.
Maintaining a healthy relationship with God through daily Bible reading, prayer, support groups, and professional counseling is essential to experience freedom from wet dreams.
Understanding the Nature of Wet Dreams
You might be wondering why you keep having those wet dreams, but understanding the nature of them can help you take steps towards stopping them.
Wet dreams are a natural bodily function that occurs when your body releases excess semen during sleep. This is completely normal and happens to many people, regardless of their religious beliefs.
The causes of wet dreams can vary from person to person. It could be due to an increase in sexual activity or arousal, lack of sexual activity, hormonal changes, or even stress.
While there's no guaranteed way to prevent wet dreams altogether, there are some things you can do to reduce their frequency such as avoiding stimulating material before bed and practicing relaxation techniques like meditation or deep breathing.
When it comes to addressing the shame and guilt associated with wet dreams, it's important to remember that they're not a sin or something to be ashamed of. It's a natural bodily function that occurs without your conscious control.
By understanding this fact and taking steps towards reducing their frequency, you can alleviate any negative emotions surrounding them and move forward with confidence in your faith journey.
Addressing the Shame and Guilt
Feeling ashamed or guilty after a nocturnal emission can be tough, but it's important to remember that it's a natural bodily function. It's common for Christians to struggle with the guilt and shame associated with wet dreams because of the belief that sexual thoughts and actions should only take place within marriage.
However, it's essential to overcome these negative feelings as they can have a detrimental impact on one's mental health. To help you cope with guilt and overcome shame related to wet dreams, consider the following tips:
Talk to someone you trust: Find someone who understands your beliefs and values, such as a pastor or faith leader. Talking about your experiences can help ease the burden of guilt and shame.

Practice self-compassion: Instead of beating yourself up over the situation, practice self-love and forgiveness. Remember that nobody is perfect, and it's okay to make mistakes.

Reframe your thoughts: Try viewing wet dreams as a natural part of human biology rather than something shameful or sinful.
By addressing feelings of shame and coping with guilt in healthy ways like those listed above, you'll be better equipped to move forward without feeling weighed down by negative emotions.
In the next section, we'll discuss how practicing self-care can further support your journey towards freedom from wet dreams.
Practicing Self-Care
To take care of yourself and improve your overall well-being, it's important to practice self-care when dealing with wet dreams.
Self reflection is key in understanding the root causes of these involuntary occurrences. It may be helpful to keep a journal and track any triggers or patterns that lead up to them. This can help you identify any underlying emotional or psychological issues that may need addressing.
In addition, self discipline plays a crucial role in managing wet dreams. This involves taking care of your physical health by getting enough sleep, exercising regularly, and avoiding stimulating substances such as caffeine before bed. It also means being mindful of what you consume through media and entertainment, as these can influence sexual thoughts and desires.
By practicing self-care techniques like self reflection and self discipline, we can better manage wet dreams and promote a healthier overall lifestyle.
Managing Sexual Thoughts and Desires
Hey there, managing sexual thoughts and desires can be tough, especially when you're trying to live a Christian lifestyle.
I've found that setting boundaries is crucial in avoiding temptation and staying on track with my values. Another helpful tactic is redirecting those thoughts and desires towards other activities or positive affirmations.
Lastly, seeking accountability from a trusted friend or mentor can provide the support needed to overcome any challenges along the way. Remember, it's okay to struggle sometimes, but by implementing these strategies, we can work towards a healthier mindset and stronger faith.
Setting Boundaries
Establishing boundaries is key in preventing wet dreams. It's like building a fence around your thoughts and desires. It involves setting limits on what you allow yourself to think about, watch, or do.
This may mean avoiding certain TV shows, movies, or websites that trigger sexual thoughts or fantasies. It also means being mindful of the people you surround yourself with and the conversations you engage in. Communicating effectively with others about your boundaries can help reinforce them and prevent any unwanted situations from occurring.
It's important to remember that setting boundaries is not about suppressing your sexuality or denying your natural desires. Rather, it's about creating a healthy and respectful environment for yourself and those around you. By establishing clear lines of what is acceptable and what is not, you are able to take control of your thoughts and actions, reducing the likelihood of experiencing wet dreams.
As we move into redirecting our thoughts and desires, it's essential to keep these boundaries in mind as they'll serve as a foundation for future efforts towards managing sexual desires.
Redirecting Thoughts and Desires
If you want to take control of your sexual desires and prevent unwanted wet dreams, start redirecting your thoughts towards healthier alternatives. Mindfulness practices can help you become more aware of your thoughts and emotions, allowing you to steer them in a positive direction.
Whenever you feel yourself getting aroused or having impure thoughts, try focusing on something else that brings you joy or peace. This could be listening to soothing music, going for a walk in nature, or spending time with loved ones.
Another way to redirect sexual energy is by engaging in physical activity. Exercise not only helps release tension but also produces endorphins that boost mood and reduce stress levels. You can try yoga or other forms of meditation practice that focus on breathing techniques and body awareness.
By redirecting your sexual energy towards healthy activities like exercise and mindfulness practices, you can train your mind to resist temptations that lead to wet dreams and other unwanted behaviors. It's important to remember that nobody is perfect, and we all need support from time to time.
Seeking accountability from trusted friends or mentors can help keep us on track towards our goals. Let's explore this further in the next section about seeking accountability.
Seeking Accountability
When you're struggling to stay on the path towards your goals, finding someone who can hold you accountable is like having a lighthouse guide you through stormy waters. Accountability partners and support groups are essential in helping you stay focused on your journey towards purity. These individuals act as a sounding board for your thoughts and emotions, providing encouragement when facing temptation or setbacks.
Here are four ways accountability partners and support groups can help in your quest to stop having wet dreams:
They provide a safe space where you can share your struggles without fear of judgment.

They offer practical advice and strategies for dealing with triggers and temptations.

They hold you accountable by checking in regularly and asking about your progress.

They pray with and for you, providing spiritual support during difficult times.
By seeking accountability, we acknowledge that we cannot do it alone. It takes humility to admit our weaknesses and ask for help, but in doing so, we open ourselves up to receive the support we need to overcome our struggles. With the help of an accountability partner or support group, we can continue moving forward on our journey towards purity.
Building relationships with others who share similar values is important, but just as crucial is maintaining a healthy relationship with God…
Maintaining a Healthy Relationship with God
To truly experience freedom from wet dreams, it's essential to maintain a healthy relationship with God. This involves maintaining spiritual discipline and finding support groups for accountability. As Christians, we believe that our relationship with God is the most important aspect of our lives. We are called to love Him with all our heart, soul, mind, and strength (Mark 12:30). When we prioritize this relationship above all else, we create a foundation for living a life of purity.
One way to maintain spiritual discipline is through daily Bible reading and prayer. This allows us to hear from God and align our thoughts and actions with His will. Additionally, finding support groups can provide encouragement and accountability in the journey towards purity. In fact, Ecclesiastes 4:9-10 says "Two are better than one…For if they fall, one will lift up his companion."By surrounding ourselves with fellow believers who share similar struggles, we can build each other up and stay focused on our goal of holiness.
As important as it is to maintain a healthy relationship with God and seek accountability through support groups, there may be times when professional help is necessary. It's okay to acknowledge when an issue goes beyond what you can handle on your own or within your immediate community. Seeking professional help is not a sign of weakness but rather a courageous step towards healing and wholeness in Christ.
Seeking Professional Help
You may benefit from seeking professional help if you feel that your struggles with sexual purity are beyond what you can handle on your own or within your immediate community. Professional counseling can provide a safe and non-judgmental space to discuss sensitive issues, explore underlying emotional and psychological factors, and develop effective coping strategies. A trained therapist can also offer evidence-based interventions tailored to your specific needs, such as cognitive-behavioral therapy or mindfulness-based stress reduction.
In addition to individual therapy, support groups can be another valuable resource for those struggling with sexual purity. These groups provide a sense of community and connection with others who share similar experiences and challenges. They can also offer practical advice, accountability, and encouragement along the journey towards healing and recovery.
Remember that seeking help is not a sign of weakness but rather a courageous step towards self-improvement and personal growth. With the right guidance and support, it's possible to overcome wet dreams and live a fulfilling life in accordance with one's values. Embracing grace and forgiveness can further enhance this process by fostering an attitude of kindness towards oneself and others.
Embracing Grace and Forgiveness
As someone who's struggled with wet dreams and the guilt and shame that often accompanies them, I know firsthand how difficult it can be to feel worthy of God's love and forgiveness.
That's why it's so important to understand that God's love is unconditional – no matter what mistakes we make or how far we may feel from Him.
Learning to forgive ourselves for our shortcomings is also crucial in moving forward in faith and fully embracing the grace that God offers us.
By focusing on these key points – understanding God's love, forgiving ourselves, and moving forward in faith – we can find peace and healing in our struggle with wet dreams.
Understanding God's Unconditional Love
Feeling the overwhelming nature of God's love can bring a sense of peace and comfort, especially in times of struggle like dealing with wet dreams. Understanding God's unconditional love means developing a personal relationship with Him and embracing your identity as His child.
To help you understand this better, here is a table that shows how God's love is different from human love:
| Human Love | God's Unconditional Love |
| --- | --- |
| Based on conditions | Unconditional |
| Can be withdrawn | Never-ending |
| Limited by human shortcomings | Perfect and infinite |
| Selfish at times | Selfless always |
| Subject to change | Consistent |
Knowing that God loves us no matter what, without any conditions or limitations, can give us the strength to overcome our struggles. It allows us to see ourselves as He sees us – loved and worthy of forgiveness. And with this understanding comes the ability to forgive ourselves for our mistakes and move forward in our journey towards purity.
Learning to Forgive Yourself
Learning to forgive yourself can be a difficult process, but it's essential for moving forward in your journey towards purity. It's easy to get caught up in feelings of guilt and shame when we make mistakes or fall short of our goals. However, self-reflection and seeking support from others can help us move past these negative emotions.
To start the process of forgiving yourself, take some time to reflect on what happened and why it occurred. Be honest with yourself about any underlying issues that may have contributed to your actions.
Once you've identified these factors, seek support from trusted friends or family members who can offer guidance and encouragement as you work through your feelings.
Remember that forgiveness is a process, not an event. It takes time and effort to heal from past mistakes and move forward in faith. By practicing self-reflection and reaching out for support when needed, you'll be better equipped to navigate the challenges of life with grace and resilience.
Moving Forward in Faith
You can move forward in your faith by setting goals and taking intentional steps towards achieving them. Overcoming doubt is a key part of this process, and it starts with trusting in God's plan for your life. When we believe that God has a purpose for us, it becomes easier to let go of our worries and focus on what truly matters – building a strong relationship with Him.
One way to strengthen your faith is by reading the Bible daily or attending church regularly. These practices can help you stay connected to God and remind you of His love and guidance. It's also important to surround yourself with supportive people who share your beliefs and values. By doing so, you'll be able to encourage each other and grow together in faith.
As you continue on this journey, keep in mind that setbacks may happen, but don't let them discourage you. Trusting in God's plan means having the confidence that He will guide you through any challenges that come your way.
With a stronger foundation of faith, it'll be easier to build a healthier relationship with your partner. Whether you're single or already committed, learning how to communicate effectively and show love in meaningful ways can make all the difference.
Stay tuned for tips on how to create a deeper connection with your significant other!
Building a Stronger Relationship with Your Partner
By prioritizing communication skills and intimacy building, couples can strengthen their bond and decrease the likelihood of experiencing wet dreams.
It's important to recognize that wet dreams are a natural bodily response and shouldn't be seen as a negative aspect of a relationship. Instead, couples can view them as an opportunity to explore each other's desires and deepen their connection.
Communication is key in any relationship, especially when it comes to sexual intimacy. By openly discussing your needs and desires with your partner, you create a safe space for exploration and growth.
Additionally, engaging in non-sexual forms of intimacy like cuddling or holding hands can help build emotional closeness, which can lead to more fulfilling sexual experiences. As you continue to prioritize communication and intimacy building, you may find that wet dreams become less frequent or even disappear altogether.
As we embrace our sexuality within the context of our faith, it's important to remember that God created us as sexual beings with natural desires. Our sexuality should be celebrated within the bounds of a committed relationship where love, trust, and respect flourish.
By continuing to grow together through communication and intimacy building techniques, we can strengthen our relationship with ourselves, our partners, and ultimately with God.
Embracing Your Sexuality
It's not uncommon to feel ashamed or guilty about your desires and sexuality, especially as a Christian. Growing up, I was taught that sex was only for marriage and any thoughts or actions outside of that were sinful. However, as I got older and started exploring my own desires, I realized that there's nothing inherently wrong with wanting intimacy and pleasure.
To embrace your sexuality as a Christian means breaking down the walls of shame and guilt that have been built around it. Here are some things to consider on this journey:
Acknowledge that God created us as sexual beings
Understand that healthy sexual expression can enhance intimacy in relationships
Explore your desires through self-reflection and communication with a trusted partner or therapist
Practice self-love by treating yourself with kindness and compassion.
It's important to remember that embracing your sexuality doesn't mean acting on every impulse or desire. It's about understanding yourself better so you can make informed choices in alignment with your values.
By doing this, you can find peace and confidence in your sexuality without compromising your beliefs.
Finding Peace and Confidence in Your Sexuality
Imagine feeling a sense of calm and security in your sexuality as a Christian, free from the shame and guilt that may have once clouded your desires. Building self-esteem and overcoming negative self-talk can be a daunting task for anyone, especially when it comes to our sexual desires. As Christians, we are often taught to suppress our sexuality or view it as something shameful. However, embracing our sexuality is an integral part of understanding ourselves and building healthy relationships.
One way to find peace and confidence in our sexuality is by practicing positive affirmations. It's essential to recognize any negative thoughts about ourselves or our bodies and replace them with positive ones. Here's a table to help guide you through some examples of positive affirmations:
| Negative Thought | Positive Affirmation |
| --- | --- |
| I'm not attractive | I am beautiful just the way I am |
| My desires are sinful | God created me with natural sexual desires |
| No one will love me if they know my true desires | I deserve love and acceptance for who I am |
Remember that changing negative self-talk takes time, patience, and practice. But by doing so, we can build healthier relationships with ourselves and others while finding peace in our sexual identity as Christians.
Frequently Asked Questions
What are the physical causes of wet dreams?
Having wet dreams can be caused by hormonal changes, stress, or sexual arousal during sleep. It's a natural bodily function that doesn't necessarily need a solution, but managing the effects can include self-care practices such as relaxation techniques and avoiding trigger factors.
Can wet dreams be prevented altogether?
Preventing wet dreams can be difficult, but managing sexual desires is key. It's important to understand that it's a natural occurrence and not something to feel ashamed of. Seeking guidance from a trusted mentor or counselor can be helpful in navigating this issue.
Is it a sin to have wet dreams?
Having wet dreams is not a sin, as it is beyond our control. However, we can overcome temptation and seek spiritual guidance to strengthen our faith and avoid impure thoughts. Let's support each other in this journey.
Can wet dreams be a sign of a deeper psychological issue?
Wet dreams may have psychological implications, but they are often a natural occurrence. Coping strategies include practicing relaxation techniques and addressing any underlying stressors or mental health concerns. Remember that seeking help is not a weakness.
How can I talk to my partner about my struggles with wet dreams?
When I approached my partner about my struggles with wet dreams, I used communication strategies like active listening, honesty, and vulnerability. I also sought support from friends and professionals to better understand and manage this natural phenomenon.
Conclusion
In conclusion, wet dreams can be a source of shame and guilt for Christians, but they don't have to be. By understanding the nature of wet dreams and addressing those negative emotions head-on, we can start practicing self-care and managing our sexual thoughts and desires in healthier ways.
We must also maintain a healthy relationship with God by embracing grace and forgiveness. It's important to remember that we're not defined by our actions or mistakes, but rather by our faith in God's love and mercy.
And as we build stronger relationships with our partners, embrace our sexuality, and find peace and confidence within ourselves, we can navigate this aspect of our lives with grace and compassion.
Remember: You're not alone in this journey.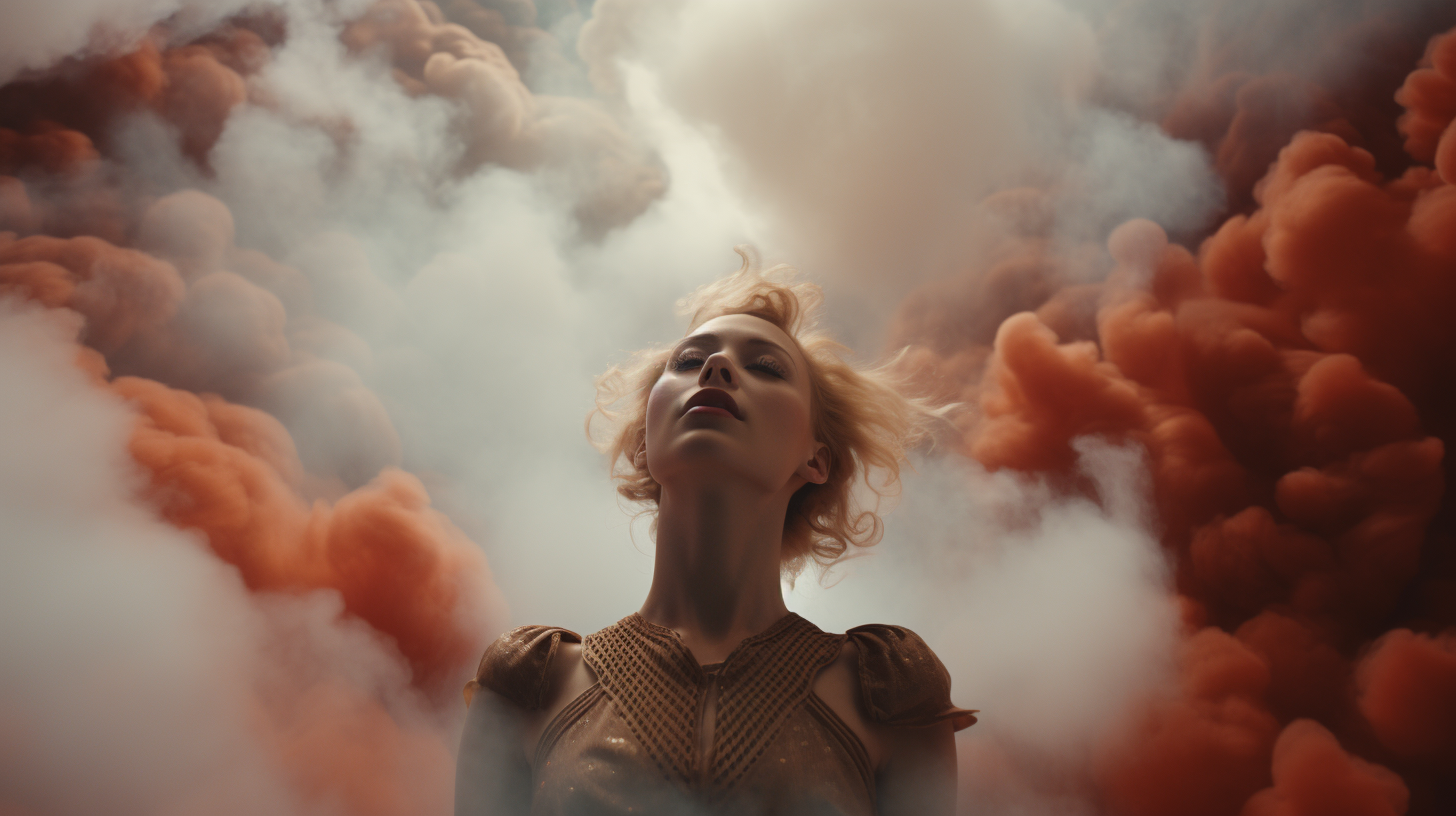 Eislyn is a gifted writer whose words weave enchanting narratives within the realm of dreams. With a profound love for storytelling and a deep curiosity about dreams, Eislyn's articles transport readers into vivid dreamscapes.
Her writing style is both eloquent and thought-provoking, captivating readers' imaginations and inspiring them to dive deeper into the mysteries of their own dreams. Eislyn's exploration of dream symbolism and interpretation adds depth and nuance to our content, making it an absolute pleasure for dream enthusiasts to engage with.