I've always been fascinated by dreams. As a child, I would wake up every morning eager to share the strange and vivid stories that had played out in my mind while I slept.
As I grew older, my interest in dreams became more academic, and I began to wonder: what do our dreams tell us about ourselves? It turns out that dreams are a rich source of information about our inner selves.
From our emotions to our memories to our deepest desires, dreams offer a window into our subconscious minds. And while dream interpretation is still a largely subjective field, recent scientific research has shed new light on the meaning and significance of our dreams.
In this article, we'll explore the science behind dreams, the different types of dreams, and what they can tell us about ourselves.
Key Takeaways
Dreams provide valuable insights into our subconscious thoughts, desires, and fears.
Recognizing patterns and symbols in dreams can reveal important information about our inner selves and relationships with others.
Analyzing emotions and moods in dreams can help us unpack their meaning and make better decisions.
Keeping a dream journal and utilizing dream interpretation resources can aid in understanding the messages our dreams are trying to convey.
The Science Behind Dreams
Did you know that the science behind dreams is still a mystery to experts? Despite decades of research, scientists haven't been able to fully understand why we dream and what it tells us about ourselves.
However, they have come up with some theories that may explain the purpose of dreams. One theory is that dreams help us process our emotions and memories. During the day, we gather a lot of information, and when we sleep, our brain sorts through all of it and decides what to keep and what to forget. Dreams may be a way for our brain to consolidate our memories and emotions, making sure everything is properly stored.
Another theory is that dreams are a way for our brain to practice and prepare for future events. By simulating different scenarios, we can better prepare ourselves for whatever may come our way. These theories suggest that dreams play an important role in our mental and emotional well-being, and understanding them can help us understand ourselves better.
As we can see, there is still much to learn about the science of dreams. However, what we do know is that dreams can provide valuable insights into our subconscious and emotional state.
In the next section, we'll explore the importance of dream interpretation and how it can help us gain a better understanding of ourselves.
The Importance of Dream Interpretation
As someone who's always been fascinated by dreams, I believe that dream interpretation is an important tool for understanding ourselves on a deeper level.
One key aspect of dream interpretation is understanding symbolism and how our subconscious communicates with us through metaphor.
Recognizing patterns in our dreams can also provide valuable insights into recurring themes in our lives.
Finally, analyzing the emotions we experience in our dreams can help us uncover hidden feelings and unresolved issues that may be affecting our waking lives.
Understanding Symbolism
You'll find that understanding symbolism in your dreams can be like unlocking a hidden language, where each symbol holds a unique meaning that can reveal insights about yourself. For example, dreaming about a snake can represent fear or danger, while dreaming about flying can represent freedom or a desire for independence. To help decipher the symbols in your dreams, it can be helpful to create a dream journal and jot down the symbols you see, along with any emotions or experiences connected to them.
To give you a better idea of common dream symbols and their meanings, here's a table that breaks down some of the most frequently encountered symbols in dreams:
| Symbol | Meaning | Example |
| --- | --- | --- |
| Water | Emotion, subconscious | Swimming, drowning |
| Teeth | Power, confidence | Losing teeth, broken teeth |
| Falling | Insecurity, fear of failure | Falling from height |
| Death | Change, transformation | Dying, rebirth |
By understanding the symbolism in your dreams, you can gain a deeper understanding of yourself and your subconscious thoughts and feelings. This can help you identify areas of your life that may need attention or change. Recognizing patterns in your dreams can also be a useful tool in uncovering recurring themes or issues that may be affecting your waking life.
Recognizing Patterns
Recognizing patterns in our dream symbols and experiences can provide valuable insights into our subconscious thoughts and emotions. By paying attention to recurring themes and symbols in our dreams, we can start to decipher what our subconscious is trying to tell us.
Here are a few ways recognizing patterns in dreams can help us better understand ourselves:
Identifying recurring characters can give us clues about our relationships with those people in our waking lives.
Noticing common emotions or themes can reveal underlying anxieties or fears we may be suppressing during our waking hours.
Recognizing frequent activities or events can indicate areas of our life that we may need to focus on or improve.
Paying attention to the setting of our dreams can provide insight into our overall mood and state of mind.
By analyzing these patterns and symbols, we can gain a better understanding of our subconscious thoughts and emotions. This knowledge can help us make positive changes in our waking lives.
In the next section, we'll explore how to analyze our emotions based on our dream experiences.
Analyzing Emotions
It's funny how our subconscious can reveal so much about how we truly feel, as analyzing the emotions in our dreams can lead to valuable insights into our inner selves. When we dream, our emotions can range from intense fear to overwhelming joy, and everything in between. By paying attention to these emotions and delving deeper into their meanings, we can better understand our own fears, desires, and motivations.
To do this, we can create a table that lists the emotions we experience in our dreams and what they may represent in our waking lives. For example, if we frequently dream of feeling anxious, it could be a sign that we are currently dealing with a lot of stress or uncertainty. On the other hand, if we often dream of feeling happy and content, it could indicate that we are satisfied with our current situation. By analyzing the emotions in our dreams and making connections to our waking lives, we can gain valuable insights into our own psyche and work towards personal growth and understanding.
Moving on to the next section about types of dreams, it's important to note that not all dreams are created equal.
Types of Dreams
There are various types of dreams that can provide insights into our subconscious thoughts and emotions. For example, there are lucid dreams, which are dreams where you're aware that you're dreaming and can control the dream. These types of dreams can be very empowering as they allow you to confront fears and anxieties in a safe environment.
Nightmares, on the other hand, can be very unsettling and can reveal deep-seated fears or traumas that need to be addressed. Another type of dream is a recurring dream, which is when the same dream or a variation of it occurs repeatedly. These types of dreams can be particularly significant as they often represent unresolved issues or emotions that need to be dealt with.
Understanding the different types of dreams we have can help us identify patterns and themes in our subconscious, providing valuable insights into our psyche. With that said, let's explore the connection between dreams and memory.
The Connection Between Dreams and Memory
By understanding how your brain consolidates memories during sleep, you can gain insight into the connection between your dreams and memory.
During sleep, our brain processes and consolidates memories, strengthening the ones that are important and discarding the ones that are not. This process is crucial for learning and retention of information.
Dreams are thought to be a byproduct of this consolidation process, as the brain replays and processes information from the day, creating new connections and associations between memories.
Furthermore, research has shown that emotional experiences are particularly important for memory consolidation during sleep. This means that if we have a particularly emotional experience during the day, it's more likely to be replayed and consolidated in our dreams.
This is why we often have vivid dreams after a stressful or emotional day. Understanding the connection between our dreams and emotions can provide valuable insight into our emotional state and help us process and cope with difficult experiences.
The Relationship Between Dreams and Emotions
When we sleep, our brains process emotions and create new connections between memories, which can be reflected in our dreams. Dreams often provide a window into our deepest emotions and innermost thoughts. They can reveal our fears, desires, and anxieties, and help us process and make sense of complex emotions.
For instance, a dream that features a loved one who has passed away may evoke feelings of sadness and grief. Alternatively, a dream about a past relationship may trigger feelings of nostalgia or regret. By exploring these emotions and experiences in our dreams, we can gain a better understanding of ourselves and our emotions.
This can be especially helpful in times of stress or transition when we may need extra support to navigate our emotions. Understanding the emotions behind our dreams can also help us make better decisions and take actions that align with our values.
This leads us to the significance of recurring dreams, which we'll explore in the next section.
The Significance of Recurring Dreams
After learning about the relationship between dreams and emotions, I couldn't help but wonder about the significance of recurring dreams. I've had a few recurring dreams myself, and they always leave me feeling a little unsettled. What does it mean when we keep having the same dream over and over again? Is there a deeper meaning behind it?
As I researched, I discovered that recurring dreams can actually reveal a lot about our innermost thoughts and feelings. Here are five possible explanations for why we might have recurring dreams:
Our subconscious is trying to tell us something important.
We're stuck in a pattern or habit that we need to break.
We're experiencing unresolved emotions or trauma.
We're afraid of something and need to confront our fears.
We're trying to work through a problem or decision in our waking life.
Understanding the significance of recurring dreams can be a powerful tool for self-reflection and personal growth.
As we delve deeper into the influence of culture and society on dreams, we'll see how these recurring themes and symbols can also be shaped by our surroundings and experiences.
The Influence of Culture and Society on Dreams
Now, you may be wondering how the culture and society you live in can actually influence your dreams. Well, think about it this way: our experiences and surroundings shape our thoughts and behavior, which in turn can affect our dreams.
For example, if you live in a society that values success and achievement, you may have dreams about climbing the corporate ladder or winning awards. On the other hand, if you live in a society that places a lot of emphasis on family and relationships, you may have dreams about getting married or having children. These cultural and societal influences can even extend to the symbols and imagery that appear in our dreams.
It's important to note that while culture and society can influence our dreams, they don't necessarily dictate them. Dreams are highly personal and subjective, and can be influenced by a variety of factors.
That's why using dreams for self-discovery can be such a powerful tool. By analyzing our dreams and looking for patterns or themes, we can gain insights into our subconscious thoughts, desires, and fears.
So, let's explore this idea further and see how we can use our dreams to gain a deeper understanding of ourselves.
Using Dreams for Self-Discovery
Discovering more about who we truly are can be a powerful and emotional experience, and using our dreams as a tool for self-discovery can offer valuable insights. Here are five ways to use dreams for self-discovery:
Keep a dream journal: Writing down your dreams as soon as you wake up can help you remember them and uncover hidden meanings.

Look for patterns: If you notice certain themes or symbols appearing in your dreams, it may indicate something important about your subconscious.

Ask yourself questions: What emotions did you feel in the dream? What was the overall mood? Asking yourself these types of questions can help you unpack the meaning behind your dreams.

Use dream interpretation resources: There are books, websites, and even therapists who specialize in dream interpretation and can help you understand what your dreams are trying to tell you.

Pay attention to lucid dreams: Lucid dreams, where you're aware that you're dreaming, can provide a unique opportunity to explore your subconscious and gain insights into yourself.
As we continue to uncover the mysteries of the human mind, dream research will undoubtedly play an important role in our understanding of ourselves.
The Future of Dream Research
Looking ahead, I'll be riding a wave of curiosity as dream research continues to unlock the secrets of the mind. The future of dream research is exciting, as new technologies and techniques are being developed to better understand the brain's activity during sleep and the meaning behind our dreams.
One promising area of research is the use of neuroimaging techniques, such as functional magnetic resonance imaging (fMRI) and electroencephalography (EEG), to study the brain activity during sleep. This allows researchers to see which areas of the brain are active during dreaming and how they are connected to other parts of the brain.
Additionally, new methods of analyzing dream content, such as computer-assisted text analysis, are being developed to better understand the meaning behind our dreams. As the field of dream research continues to advance, we may gain a better understanding of the role that dreams play in our emotional and psychological well-being.
Frequently Asked Questions
Can dreams predict the future?
I don't believe dreams can predict the future. While they may contain symbols or messages that resonate with our waking life, they are ultimately a product of our subconscious mind and cannot accurately foresee events that have not yet occurred.
Why do we forget most of our dreams?
My dreams are like sand slipping through my fingers, leaving only fragments behind. They fade as I wake, elusive and ephemeral. Perhaps they are meant to remain a mystery, hidden in the depths of my subconscious.
Can dreams be controlled or manipulated?
I can control my dreams using lucid dreaming techniques. By practicing reality checks and setting intentions before sleep, I can manipulate my dream content and even overcome nightmares.
Do animals dream?
Yes, animals dream. I've seen it in my dog's sleep movements and vocalizations. Studies have shown that various animals experience REM sleep and brain activity similar to humans during dreaming.
Can dreams be harmful to our mental health?
Jumping into the deep end, dreams can indeed be harmful to my mental health. Nightmares, anxiety-inducing scenarios, and repressed traumas can surface during sleep, affecting my well-being. It's important to address them.
Conclusion
Well folks, it looks like we've finally cracked the code on what dreams really mean! Thanks to all the researchers out there, we can now rest easy knowing that each and every dream we have is a direct reflection of our deepest desires and fears.
Who needs therapy when we have our own subconscious mind to tell us what's wrong with us? All sarcasm aside, while dream interpretation can be a useful tool for self-discovery, let's not forget that dreams are just that – dreams.
They don't always have a deeper meaning or purpose, and sometimes they're just a jumbled mess of random thoughts and images. So next time you wake up from a dream feeling confused or anxious, take a deep breath and remind yourself that it's just your brain doing its thing.
And if all else fails, just blame it on the pizza you ate before bed.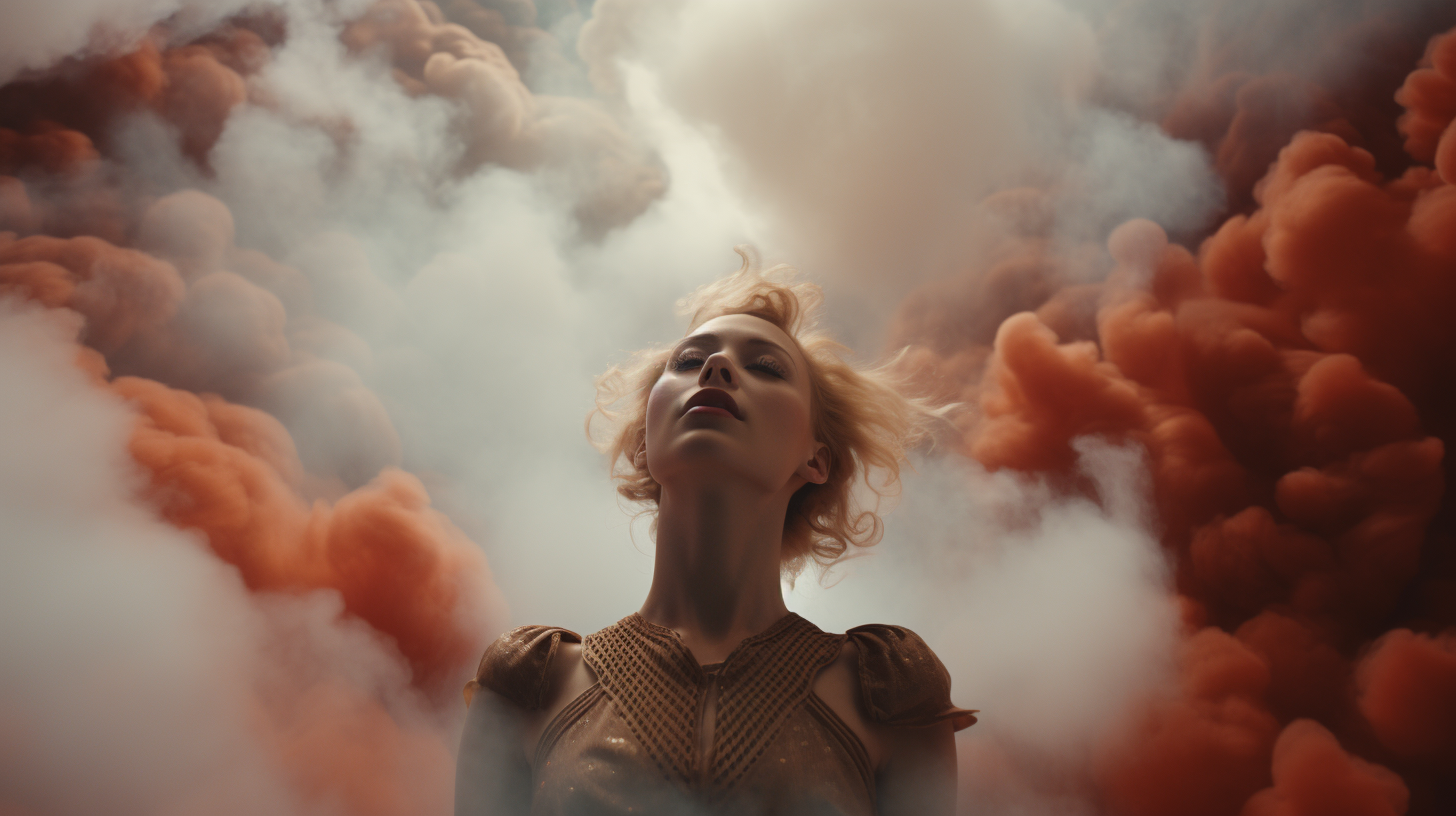 Eislyn is a gifted writer whose words weave enchanting narratives within the realm of dreams. With a profound love for storytelling and a deep curiosity about dreams, Eislyn's articles transport readers into vivid dreamscapes.
Her writing style is both eloquent and thought-provoking, captivating readers' imaginations and inspiring them to dive deeper into the mysteries of their own dreams. Eislyn's exploration of dream symbolism and interpretation adds depth and nuance to our content, making it an absolute pleasure for dream enthusiasts to engage with.