I've been having a lot of sad dreams lately and I can't seem to shake them off. It's like every night I'm transported to a world of sadness and despair, and I wake up feeling drained and emotionally exhausted.
At first, I thought it was just a fluke, but the more I have these dreams, the more I wonder why they keep happening. After doing some research, I discovered that there are several reasons why someone may keep having sad dreams.
It could be related to emotions, trauma, depression, anxiety, stress, grief, substance abuse, or even sleep disorders. In this article, we'll explore the science behind dreams and how they relate to our emotions. We'll also dive into various reasons why someone may keep having sad dreams and what can be done to alleviate them.
Key Takeaways
Sad dreams can be caused by emotions, trauma, depression, anxiety, stress, grief, substance abuse, or sleep disorders, and may be an indication of experiencing emotional distress in waking life.
Trauma, such as physical or emotional abuse, accidents, natural disasters, or witnessing a traumatic event, can lead to PTSD and affect daily functioning, relationships, and overall quality of life.
Depression and anxiety can cause sad dreams, and seeking professional help can provide support and tools to improve overall well-being.
Relaxation techniques, creating a bedtime routine that promotes relaxation, and seeking support can help cope with grief and loss, which can also affect the content of dreams.
The Science Behind Dreams
Dreams are a fascinating and mysterious phenomenon that scientists are still trying to fully understand. While we sleep, our brains are still active, and they create these vivid and often strange experiences that we call dreams.
Scientists have discovered that during REM (rapid eye movement) sleep, our brain activity is similar to when we are awake, which may explain why dreams can feel so real and intense.
But why do we have sad dreams? Some researchers believe that dreams are a way for our brain to process and deal with our emotions. When we experience something emotionally challenging or stressful, our brain may try to work through those feelings in our dreams.
This could explain why we sometimes have sad dreams after a difficult day or when we are going through a tough time. Understanding your emotions and taking steps to manage them can help reduce the frequency of sad dreams.
Understanding Your Emotions
Understanding your emotions can be challenging, but it's important to identify and process them in order to maintain mental and emotional well-being.
When it comes to dreams, they can often reflect our emotions, both positive and negative. If you find yourself having sad dreams frequently, it could be an indication that you are experiencing some form of emotional distress in your waking life.
It's important to take the time to reflect on your feelings and try to understand what could be causing them. This can involve seeking support from friends or family, or even seeking professional help from a therapist.
By addressing your emotional needs, you may find that your sad dreams become less frequent or even disappear altogether. However, if your dreams continue to be distressing, it may be a sign that you are experiencing trauma or PTSD, which requires specialized treatment.
Trauma and PTSD
Experiencing trauma can leave a lasting impact on one's mental health and well-being, often leading to PTSD. Trauma can come in different forms, such as physical or emotional abuse, accidents, natural disasters, or witnessing a traumatic event.
When we encounter traumatic experiences, our brain goes into survival mode, triggering the release of stress hormones that prepare our body to fight or flee. However, when the trauma is too overwhelming or prolonged, the stress response system can become dysregulated, leading to the development of PTSD.
Living with PTSD can be challenging, as it can affect our daily functioning, relationships, and overall quality of life. Common symptoms of PTSD include intrusive thoughts or memories of the traumatic event, avoidance of triggers or reminders, hyperarousal, and negative changes in mood and thinking.
If left untreated, PTSD can also increase the risk of developing other mental health problems, such as depression and anxiety.
Depression and Anxiety
I've been struggling with depression and anxiety for a while now, and it's been affecting my daily life. Identifying the symptoms has been a key step in understanding what I'm going through.
From feeling constantly sad and unmotivated to struggling with panic attacks, it's important to recognize the signs and take action. Seeking professional help has also been crucial in my journey towards healing and managing my mental health.
Identifying Symptoms
Identifying the symptoms of sad dreams can be helpful in understanding their impact on your overall well-being. But you may be wondering, "Isn't it normal to have sad dreams sometimes?"While it's true that occasional sad dreams can be a normal part of the dreaming process, frequent or persistent sad dreams may indicate an underlying issue.
Here are some common symptoms to look out for:
| Symptom | Description | Possible Causes |
| --- | --- | --- |
| Feeling anxious or depressed | Waking up feeling overwhelmed with negative emotions | Depression or anxiety disorders |
| Difficulty falling asleep or staying asleep | Struggling to fall asleep or waking up frequently throughout the night | Sleep disorders or stress |
| Recurring themes or images | Seeing the same people, places, or situations in your dreams | Trauma or unresolved emotional issues |
If you find yourself experiencing any of these symptoms on a regular basis, it may be worth considering seeking professional help to address any underlying issues that may be contributing to your sad dreams.
Seeking Professional Help
If you're struggling to cope with persistent negative emotions in your sleep, seeking professional help can provide you with the support and tools you need to improve your overall well-being. It's essential to understand that there's nothing wrong with seeking help.
Sometimes, we need extra support to work through our emotions and overcome the challenges we're facing. A therapist can help you identify the root cause of your sad dreams and work with you to develop coping strategies that can help you feel more in control.
Moreover, talking to a professional can also help you develop a better understanding of your mental health. You might discover that your frequent sad dreams are a symptom of an underlying condition, such as anxiety or depression. In this case, a therapist can work with you to develop a treatment plan that targets the root cause of your emotional distress.
In the next section, we'll explore how stress and overwhelm can contribute to sad dreams.
Stress and Overwhelm
You're probably feeling overwhelmed and stressed lately, which can lead to having sad dreams. I know how it feels to have your mind racing with worries and anxieties, making it hard to relax and fall into a restful sleep.
Stress and overwhelm can cause our brains to focus on negative emotions, which can manifest in our dreams as sadness, fear, or anxiety. The more we dwell on these emotions, the more likely we are to have recurring sad dreams.
However, there are ways to manage your stress and improve your sleep. Simple relaxation techniques like deep breathing, meditation, or yoga can help calm your mind and reduce stress levels. It's also important to create a bedtime routine that promotes relaxation, like taking a warm bath, reading a book, or listening to soothing music.
By taking care of your mental and physical health, you can improve your sleep quality and reduce the frequency of sad dreams. Now, let's move on to the next section and explore how grief and loss can affect our dreams.
Grief and Loss
Experiencing grief and loss can feel like a heavy weight on our hearts, and it can also affect the content of our dreams. I've been having many sad dreams lately, and I believe it's because I'm still grieving the loss of my grandmother. She passed away a few months ago, and I've been struggling to come to terms with her absence.
My dreams often involve me trying to find her or reliving moments we shared together. It's painful to wake up and realize that she's no longer here.
To cope with my grief, I've been trying to talk about my feelings with loved ones, journaling, and seeking therapy. It's important to recognize that grief is a natural process, and it takes time to heal.
If you're experiencing grief and loss, here are some tips that may help:
Allow yourself to feel your emotions
Seek support from loved ones or a therapist
Take care of yourself physically by eating well and exercising
Find healthy ways to honor and remember your loved one
As I continue to work through my grief, I'm also aware that some people turn to substance abuse as a way to cope with their pain. It's important to address any unhealthy coping mechanisms and seek help if necessary.
Substance Abuse
When I lost my loved one, I turned to alcohol to numb the pain. It became a coping mechanism that I didn't even realize was harmful until I started having sad dreams. These dreams would often involve my loved one and would leave me feeling even more depressed upon waking up.
Substance abuse can greatly impact our mental health, leading to an increase in negative emotions and even affecting our dreams. In fact, according to a study by the National Institute on Alcohol Abuse and Alcoholism, alcohol use can disrupt the normal sleep cycle and lead to vivid and emotional dreams. This is because alcohol suppresses REM sleep, the stage of sleep where we typically experience the most vivid dreams.
| Substance | Effects on Dreams |
| --- | --- |
| Alcohol | Disrupts REM sleep, leads to vivid and emotional dreams |
| Marijuana | Increases dream vividness and intensity, can cause nightmares |
| Nicotine | Decreases overall sleep time, leads to more frequent and intense dreams |
| Opioids | Suppresses REM sleep, can cause vivid and disturbing dreams |
It's important to remember that substance abuse is not a healthy way to cope with grief and loss. If you find yourself turning to drugs or alcohol to numb the pain, seek help from a professional. In the next section, I will explore how sleep disorders can also play a role in our sad dreams.
Sleep Disorders
Sleep disorders can have a significant impact on the frequency and intensity of our dreams. One study found that 80% of people with REM sleep behavior disorder experience vivid and often disturbing dreams. Sleep apnea, restless leg syndrome, and insomnia are all examples of sleep disorders that can affect the quality of our sleep, and subsequently, the content of our dreams.
In some cases, sleep disorders can even lead to frequent nightmares or night terrors. If you suspect that your sad dreams are a result of a sleep disorder, it's important to speak with a healthcare professional. They can help determine if there is an underlying condition that needs to be addressed, and recommend treatments that may improve the quality of your sleep.
One helpful practice for those experiencing frequent or intense dreams is dream journaling. By writing down your dreams, you can gain insight into their meaning and potentially identify any recurring themes or patterns.
Dream Journaling
I've been struggling with sad dreams for a while now, and it's been affecting my sleep and mood. I've tried to figure out if it's due to a sleep disorder, but everything seems to be in order. That's when I stumbled upon dream journaling, and it has been a game changer.
Dream journaling is simply writing down your dreams as soon as you wake up. It helps you remember your dreams better and also gives you insight into your subconscious mind. I started keeping a dream journal, and it has been fascinating to read my dreams and analyze them. I've noticed patterns and themes in my dreams that have helped me understand my emotions better.
To give you an idea of what a dream journal can look like, here's a table I've created for my own journal:
| Date | Dream | Emotions | Interpretation |
| --- | --- | --- | --- |
| 5/1/21 | I was lost in a maze | Confusion, frustration | Maybe I'm feeling lost in life |
| 5/3/21 | I was flying over the ocean | Freedom, joy | I need to let go of my worries and enjoy life more |
Dream journaling has been a helpful tool for me to work through my emotions and gain a deeper understanding of myself. If you're struggling with sad dreams or just want to explore your subconscious mind, I highly recommend giving dream journaling a try.
Frequently Asked Questions
How can I stop myself from having sad dreams?
I can try to improve my sleep environment, avoid stimulating activities before bed, and practice relaxation techniques. Seeking professional help may also be beneficial in addressing any underlying emotional issues.
Are there any medical treatments for recurring sad dreams?
Can medication help with recurring sad dreams? Yes, certain medications such as antidepressants and anti-anxiety drugs can alleviate symptoms of depression and anxiety that may contribute to sad dreams. Consult with a healthcare professional for personalized treatment options.
Can sad dreams be a sign of a more serious mental health issue?
Yes, sad dreams can be a sign of a more serious mental health issue. It's important to seek professional help if they are persistent and affecting daily life.
Are there any natural remedies for dealing with the emotions caused by sad dreams?
While sadness from dreams can be difficult, I've found that journaling my emotions and practicing mindfulness helps me cope. Exercise and talking to loved ones can also boost mood and provide support.
Can certain foods or activities before bed trigger sad dreams?
Certain foods or activities before bed can trigger sad dreams for me. I avoid heavy meals, caffeine, alcohol, and intense movies or books. Instead, I listen to calming music or practice relaxation techniques to promote peaceful sleep.
Conclusion
So, why do I keep having sad dreams? After researching and exploring different possibilities, I've come to the conclusion that it could be a combination of various factors. It could be related to my emotions, past traumas, mental health struggles, stress, or even substance use.
However, one theory that stood out to me was the idea that our dreams act as a way for our brains to process and make sense of our experiences and emotions. According to this theory, our dreams can reveal unresolved emotions and conflicts that we may not even be aware of in our waking life.
By paying attention to our dreams and analyzing their symbolism and meaning, we can gain a deeper understanding of ourselves and our inner workings. While this theory may not be a definite answer to why I keep having sad dreams, it provides a new perspective and encourages me to continue exploring and learning from my dreams.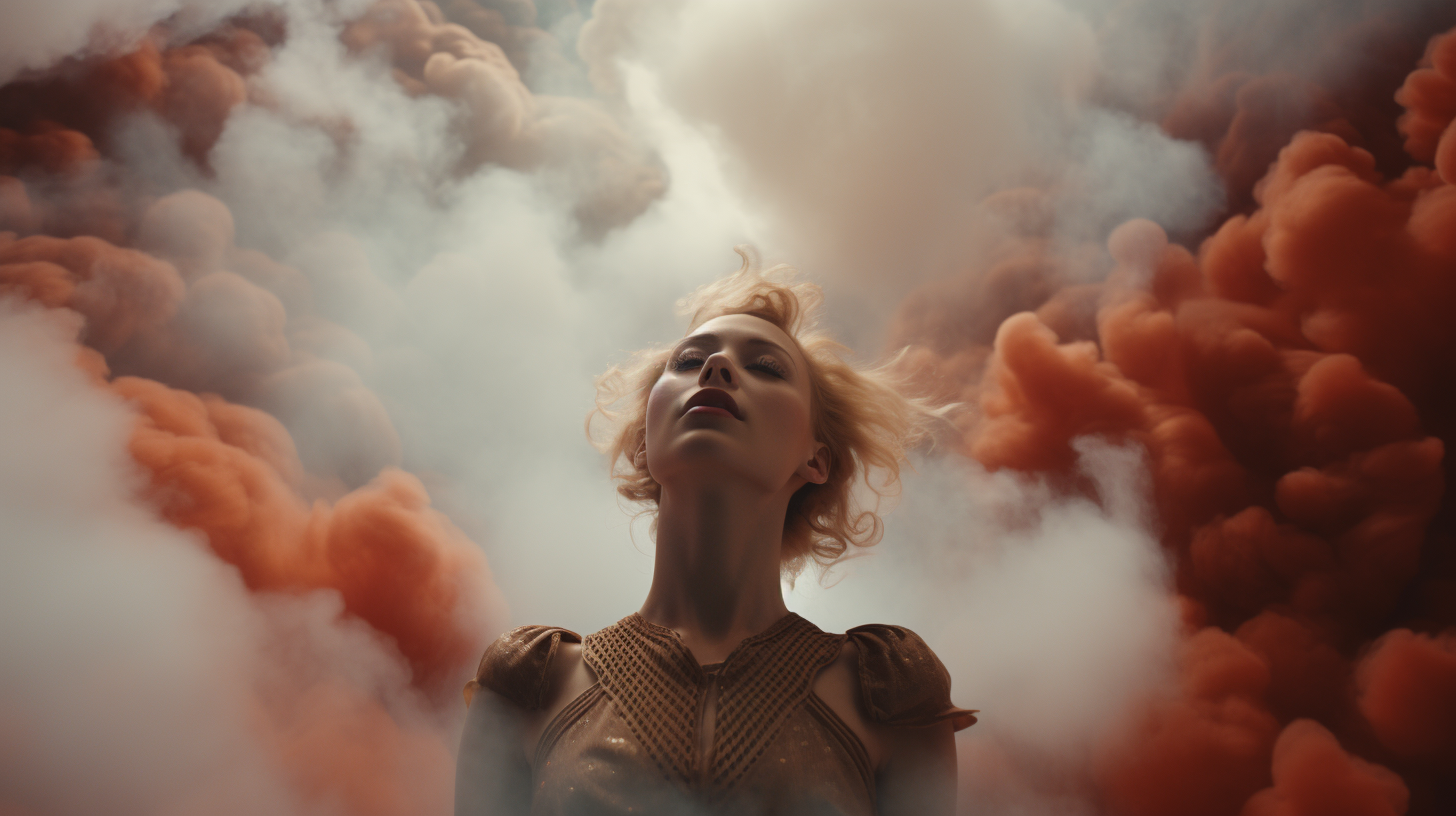 Eislyn is a gifted writer whose words weave enchanting narratives within the realm of dreams. With a profound love for storytelling and a deep curiosity about dreams, Eislyn's articles transport readers into vivid dreamscapes.
Her writing style is both eloquent and thought-provoking, captivating readers' imaginations and inspiring them to dive deeper into the mysteries of their own dreams. Eislyn's exploration of dream symbolism and interpretation adds depth and nuance to our content, making it an absolute pleasure for dream enthusiasts to engage with.