As someone who has experienced intense and vivid lucid dreams, I understand how unsettling it can be to wake up feeling exhausted from a night of restless sleep. Lucid dreaming occurs when you become aware that you are dreaming and can even control the content of your dream. While some people may enjoy this experience, others find it disruptive to their sleep patterns and overall well-being.
Fortunately, there are several ways to stop or reduce the frequency of lucid dreams. In this article, we will explore evidence-based techniques such as:
Improving your sleep hygiene
Relaxation exercises
Cognitive behavioral therapy
Herbal supplements
Exercise and physical activity
Limiting screen time before bed
Talking to a professional about your concerns
Embracing patience and persistence in finding relief from these vivid dreams.
Whether you're looking for better quality sleep or simply seeking peace of mind when you rest at night, these strategies can help you achieve your goals.
Key Takeaways
Improving sleep hygiene can reduce the frequency of unwanted lucid dreams.
Evidence-based techniques to stop or reduce lucid dreams include improving sleep hygiene, relaxation exercises, cognitive behavioral therapy, herbal supplements, exercise, limiting screen time before bed, talking to a professional, and being patient and persistent.
Relaxation techniques such as breathing exercises and progressive muscle relaxation can combat lucid dreams.
Cognitive restructuring involves identifying and changing underlying thought patterns that lead to negative emotions and behaviors.
Understanding Lucid Dreams
Lucid dreams, where you're aware you're dreaming and can often control the dream, can be pretty cool! They offer an opportunity to explore your imagination and experience things that may not be possible in real life.
Lucid dream induction techniques, such as reality checks, setting intentions, and keeping a dream journal, can increase the likelihood of having lucid dreams.
Aside from the fun factor, there are also potential benefits to lucid dreaming. For example, it could help with problem-solving by allowing you to approach challenges from a different perspective. It could also be used for therapeutic purposes, such as confronting fears or practicing skills in a safe environment. However, it's important to note that more research is needed to fully understand these potential benefits.
If you're experiencing unwanted lucid dreams or simply want to reduce their frequency, improving your sleep hygiene is a good place to start. This includes establishing a consistent sleep schedule, avoiding caffeine and electronics before bed, and creating a comfortable sleep environment.
By prioritizing quality sleep habits, you may find that your overall dream patterns improve as well.
Improve Your Sleep Hygiene
As someone who suffers from frequent lucid dreams, I've found that improving my sleep hygiene has been incredibly helpful.
One key aspect is creating a sleep-conducive environment by keeping the bedroom cool, dark, and quiet.
Additionally, establishing a regular sleep schedule helps regulate the body's internal clock and promotes better quality sleep.
Finally, avoiding stimulants like caffeine or electronic devices before bedtime can also improve the likelihood of falling into a deep and restful slumber.
Create a Sleep-Conducive Environment
To create a sleep-conducive environment, make sure your bedroom is dark and quiet so that you can easily drift off into a peaceful slumber. This means investing in blackout curtains or blinds to block out any external light sources and using earplugs or a white noise machine to drown out any ambient noise.
Additionally, consider painting your walls with calming colors such as blue or green which have been shown to promote relaxation and sleep. Creating a comfortable sleeping environment is essential for getting the restful sleep you need to function at your best during waking hours.
By taking simple steps like minimizing external stimuli, utilizing white noise, and incorporating calming colors into your bedroom decor, you can help train your brain to associate this space with relaxation and rest. From here, establishing a regular sleep schedule will become even easier as your body begins to recognize the cues of bedtime.
Establish a Regular Sleep Schedule
Maintaining a consistent sleep schedule can help improve the quality of your sleep and overall well-being. Developing consistent bedtime routines, such as reading a book or taking a warm bath before bed, can signal to your body that it's time to wind down and prepare for sleep.
Additionally, going to bed and waking up at the same time every day helps regulate your body's internal clock, making it easier to fall asleep at night and wake up in the morning feeling refreshed.
If you have trouble falling asleep or staying asleep despite establishing a regular sleep schedule, it may be worth seeking medical advice. Sleep disorders such as insomnia or sleep apnea can interfere with the quality of your sleep and impact your health in negative ways.
In some cases, medication or other interventions may be necessary to address these underlying issues. With a consistently healthy sleep routine in place, you'll find yourself better equipped to tackle the next step: avoiding stimulants before bedtime.
Avoid Stimulants before Bedtime
You simply cannot function without your daily cup of coffee, but if you want to sleep well at night, cutting back on caffeine intake is a must – it's like trying to run a marathon with weights tied to your ankles! Caffeine and nicotine are both stimulants that can interfere with our ability to fall asleep and stay asleep. Studies have shown that consuming these substances before bed can increase the likelihood of experiencing lucid dreams.
To better understand the effects of caffeine and nicotine on lucid dreaming, take a look at this table:
| Substance | Effects on Sleep | Effects on Lucid Dreaming |
| --- | --- | --- |
| Caffeine | Disrupts sleep patterns; Increases wakefulness | Increases vividness and frequency of lucid dreams |
| Nicotine | Affects ability to fall asleep; Causes lighter sleep stages | May increase chances of having lucid dreams |
It's important to wind down before bed in order to increase our chances of falling into deeper, more restful sleep. In addition to avoiding caffeine and nicotine before bedtime, engaging in relaxation techniques such as deep breathing or meditation can help prepare both our minds and bodies for a good night's rest.
Relaxation Techniques
Relaxation techniques can help combat lucid dreams that disrupt our sleep cycles. One simple yet effective way to relax is through breathing exercises. Take slow, deep breaths and let go of any tension in your muscles. By focusing on your breath, you can reduce anxiety and calm your mind. Inhale deeply through your nose, hold for a few seconds, then exhale slowly through your mouth. Repeat this process several times until you feel more relaxed.
Another relaxation technique is progressive muscle relaxation. This involves tensing and then relaxing each muscle group in your body, starting from the toes up to the head. As you tense each muscle group, hold it for a few seconds before releasing the tension and feeling the relaxation that follows. This technique helps you become more aware of tension in your body and learn how to release it.
Practicing relaxation techniques regularly can help reduce stress levels and improve overall sleep quality. However, if lucid dreams persist despite these efforts, cognitive behavioral therapy may be necessary to address underlying issues.
To combat lucid dreams, it's important to address both physical and mental aspects of relaxation through breathing exercises and progressive muscle relaxation techniques. However, sometimes deeper psychological intervention may be needed, which will be explored further in the next section on cognitive behavioral therapy.
Cognitive Behavioral Therapy
I can give you an informative and evidence-based paragraph on Cognitive Behavioral Therapy (CBT) as a technique to stop lucid dreams. CBT is a type of psychotherapy that focuses on identifying negative thoughts and behaviors that may contribute to mental health issues.
In the context of lucid dreaming, CBT can help by teaching individuals how to replace negative thoughts with positive ones. It also uses cognitive restructuring techniques to challenge and modify unhelpful beliefs. By addressing these underlying factors, CBT can be an effective tool for managing lucid dreams.
Identify Negative Thoughts and Behaviors
When trying to stop lucid dreams, it's important to recognize any harmful thoughts or actions that may be contributing to the issue. Identifying triggers and challenging beliefs are two crucial steps in this process. Take some time to reflect on what might be causing negative patterns and try to understand why they occur.
To help you get started, here are a few strategies that can help identify negative thoughts and behaviors:
Keep a dream journal and track any recurring themes or patterns
Pay attention to physical sensations during the day, such as tension headaches or stomachaches, which may be related to stress
Notice when you're engaging in negative self-talk and challenge those beliefs
Seek support from friends or a therapist who can offer objective feedback and help you work through difficult emotions.
By recognizing these harmful thoughts and behaviors, you'll be better equipped to replace them with positive ones. In the next section, we'll explore specific techniques for doing just that.
Replace Negative Thoughts with Positive Ones
To overcome negative thoughts and behaviors, you can replace them with positive ones by practicing positive affirmations and mindfulness techniques. Positive affirmations are statements that promote self-love, self-confidence, and self-awareness. By repeating these statements to yourself regularly, you can train your mind to focus on the positive aspects of your life instead of dwelling on negativity.
Mindfulness techniques involve being present in the moment and observing your thoughts without judgment. This practice helps to reduce stress and anxiety by increasing awareness of the present moment. By focusing on your breathing or other sensory experiences in the present moment, you can shift your attention away from negative thoughts.
Reminding yourself of your personal strengths and achievements is also an effective way to reframe negative thoughts into positive ones. By recognizing what you have accomplished in the past, you can build confidence for future challenges.
Transitioning into the next section about cognitive restructuring, it's important to note that replacing negative thoughts with positive ones is just one aspect of stopping lucid dreams. Another approach involves changing how we interpret events so that we feel less anxious or stressed about them. This process is known as cognitive restructuring and it will be discussed further in the next section.
Cognitive Restructuring
Replacing negative thoughts with positive ones is a great way to combat the negative effects of lucid dreams. However, if you find that this method alone is not enough, there are other techniques you can try. One such technique is cognitive restructuring, which involves identifying and changing the underlying thought patterns that lead to negative emotions and behaviors.
To implement cognitive restructuring, it's important to first recognize your negative thought patterns. Use the table below as a guide to help you identify common types of negative thoughts and their corresponding positive affirmations. Once you've identified these patterns, practice mindfulness by paying attention to your thoughts throughout the day and replacing any negative thoughts with positive affirmations. With time and consistency, this technique can help reduce the frequency and intensity of lucid dreams.
| Negative Thought | Positive Affirmation |
| --- | --- |
| "I always fail at everything." | "I am capable of success." |
| "No one likes me." | "I am loved and valued by those around me." |
| "I'm never going to get over this." | "I have the strength to overcome any challenge." |
As you work on implementing cognitive restructuring into your daily routine, remember that progress takes time. Be patient with yourself and celebrate even small victories along the way.
Incorporating herbal supplements into your routine can also be an effective way to stop lucid dreams. By promoting relaxation and reducing stress levels, certain herbs such as valerian root or chamomile may help prevent vivid dreaming. Let's explore this further in the next section about herbal supplements.
Herbal Supplements
Using herbal supplements can be an effective way to stop lucid dreams. There are various herbal supplement options available in the market that can help reduce the frequency and intensity of vivid dreams. Some popular options include valerian root, passionflower, and chamomile.
However, it's important to keep in mind that herbal supplements may also have potential side effects. For instance, valerian root may cause dizziness or headaches in some people. Therefore, it's recommended to consult with a healthcare professional before starting any new herbal supplement regimen.
In addition to herbal supplements, aromatherapy can also be helpful in preventing lucid dreaming. Essential oils like lavender or peppermint can soothe the mind and promote relaxation, which can lead to a more restful sleep without intense dreaming.
Aromatherapy
Aromatherapy can be a calming and effective way to promote restful sleep and reduce intense dreaming with essential oils like lavender or peppermint. Using essential oils for relaxation has become increasingly popular due to the benefits of aromatherapy.
Here are some reasons why you should consider incorporating aromatherapy into your bedtime routine:
Essential oils can help reduce anxiety and stress, which may contribute to vivid dreams.
Certain scents, such as lavender, have been shown to improve sleep quality and duration.
Aromatherapy is a natural alternative to sleeping pills that may come with unwanted side effects.
To use essential oils for relaxation, simply add a few drops of your preferred oil into a diffuser or onto your pillow before bed. You could also try adding them to a warm bath or mixing them with carrier oil for massage.
In addition to incorporating aromatherapy into your bedtime routine, exercise and physical activity can also help reduce the occurrence of lucid dreaming. Regular exercise has been shown to improve overall sleep quality and decrease stress levels.
By making small lifestyle changes like adding in daily exercise and relaxing with essential oils before bed, you could potentially reduce the frequency of lucid dreams without any negative side effects.
Exercise and Physical Activity
Transitioning from the previous subtopic of aromatherapy, another effective way to stop lucid dreams is through exercise and physical activity. Not only does regular exercise promote overall health and well-being, but it can also help decrease stress and anxiety levels that may contribute to lucid dreaming.
Consistency is key when it comes to incorporating exercise into your routine. It's important to find an enjoyable activity that you can commit to doing on a regular basis. This could be anything from going for a daily walk or jog, participating in a fitness class, or playing a sport with friends. By making exercise a consistent part of your routine, you'll not only reap the physical benefits but also the mental benefits of feeling accomplished and energized.
To further illustrate the importance of consistency in exercise for managing lucid dreaming, here is a table outlining some potential options for physical activities:
| Activity | Frequency | Duration |
| --- | --- | --- |
| Yoga | 3-4 times per week | 30-60 minutes |
| Running | 3-5 times per week | 20-45 minutes |
| Swimming | 2-3 times per week | 45-60 minutes |
Incorporating regular physical activity into your routine can be an effective way to decrease stress levels and potentially reduce instances of lucid dreaming. By finding enjoyable activities that you can consistently commit to doing, you'll not only improve your overall health but also work towards better sleep quality as well.
As effective as exercise may be in reducing the frequency of lucid dreams, there are other factors at play that need addressing as well. One such factor is screen time before bed which will be discussed in the subsequent section without delay.
Limit Screen Time
While it may be tempting to scroll through social media or watch TV before bed, limiting screen time can have a significant impact on the quality of your sleep. As someone who struggles with lucid dreams, I know firsthand how important it is to reduce exposure to screens in order to prevent them from occurring.
Here are some tips for setting boundaries when it comes to screen time:
Make a rule to avoid technology 30 minutes before bedtime: This will give your brain enough time to wind down and prepare for sleep.
Keep your bedroom a tech-free zone: Remove all electronic devices from your sleeping area so that you're not tempted to use them before or during sleep.
Try reading a book instead of watching TV: Reading helps you relax and unwind better than watching TV does.
By following these simple strategies, you can successfully limit your screen time and improve the quality of your sleep. However, if you're still struggling with lucid dreams despite implementing these changes, it's important to talk to a professional for additional support and guidance.
Talk to a Professional
Limiting screen time is a great way to reduce the frequency of lucid dreams, but sometimes it's not enough. If you find yourself still struggling with lucid dreaming, it may be time to talk to a professional.
Finding the right therapist can make all the difference in managing your symptoms. A therapist can provide a safe and confidential space for you to discuss your experiences with lucid dreaming. They can help you identify triggers and develop coping strategies that work for you. Additionally, they may suggest medication options to alleviate some of the associated anxiety or sleep issues.
It's important to remember that finding the right therapist takes patience and persistence. Not all therapists are knowledgeable about lucid dreaming, so don't be discouraged if you have to try more than one before finding a good fit.
With the right guidance and support, however, it is possible to better manage your lucid dreams and improve your overall quality of life.
Patience and Persistence
Finding the right therapist can take some time and effort, but it's worth it to improve your quality of life and manage your experiences with lucid dreaming. However, building resilience and incorporating mindfulness techniques into your daily routine can also be effective in stopping lucid dreams. These methods require patience and persistence, but they're accessible to anyone.
To build resilience, start by identifying areas in your life where you need support or improvement. This could be through exercise, healthy eating habits, or connecting with loved ones more often. By strengthening these aspects of your life, you may find that you have a greater sense of control over your thoughts and emotions. This is important as lucid dreams often stem from feelings of anxiety or stress.
Mindfulness techniques such as meditation or deep breathing exercises can also help reduce the frequency of lucid dreams. By focusing on the present moment and practicing acceptance of thoughts without judgment, you may find that you're less likely to become overwhelmed by negative emotions during sleep. The key is to practice regularly until these techniques become habitual parts of your daily routine.
With patience and persistence, you can develop a stronger ability to manage not only lucid dreams but also other challenging situations in life.
Frequently Asked Questions
What are some common triggers for lucid dreams?
Lucid dream triggers can occur through exploring the subconscious and reality checks. Techniques to avoid them include practicing good sleep hygiene and meditation. Understanding these triggers can help in managing lucid dreams for a restful night's sleep.
Can lucid dreams be dangerous or harmful?
Lucid dreaming can potentially lead to sleep disturbances, anxiety, and hallucinations. To mitigate these risks, set intentions before sleep, avoid overstimulation before bed, and seek medical help if necessary.
How long does it typically take to stop having lucid dreams?
I've found that with tips and techniques, lucid dreams can be reduced. Personal experiences suggest that changes in sleep habits and relaxation practices can help. The time it takes to stop varies.
Are there any foods or drinks that can help prevent lucid dreams?
I've found that incorporating certain herbal remedies into my daily routine and practicing good sleep hygiene can help prevent lucid dreaming. Some helpful herbs include valerian root and chamomile, while avoiding caffeine and alcohol before bed is also important.
Can lucid dreams be induced intentionally for therapeutic purposes?
Did you know that 55% of Americans suffer from stress and anxiety? Lucid dreams can be induced intentionally to help alleviate these symptoms. Meditation techniques and dream journaling are effective ways to achieve therapeutic lucid dreaming experiences.
Conclusion
In conclusion, stopping lucid dreams may seem like a daunting task, but it's achievable with the right approach. By improving your sleep hygiene and practicing relaxation techniques, you can create an environment that fosters restful sleep and reduces the likelihood of lucid dreaming.
Additionally, cognitive behavioral therapy and herbal supplements have shown promise in reducing the frequency of lucid dreams. It's important to remember that everyone's journey to stopping lucid dreams will be unique, and it may take patience and persistence to find what works best for you.
But don't give up hope! With perseverance and guidance from a professional if needed, you can gain control over your dreams and enjoy restful nights of uninterrupted sleep. So go ahead, close your eyes, envision yourself in a peaceful setting free from worries or distractions — sweet dreams await!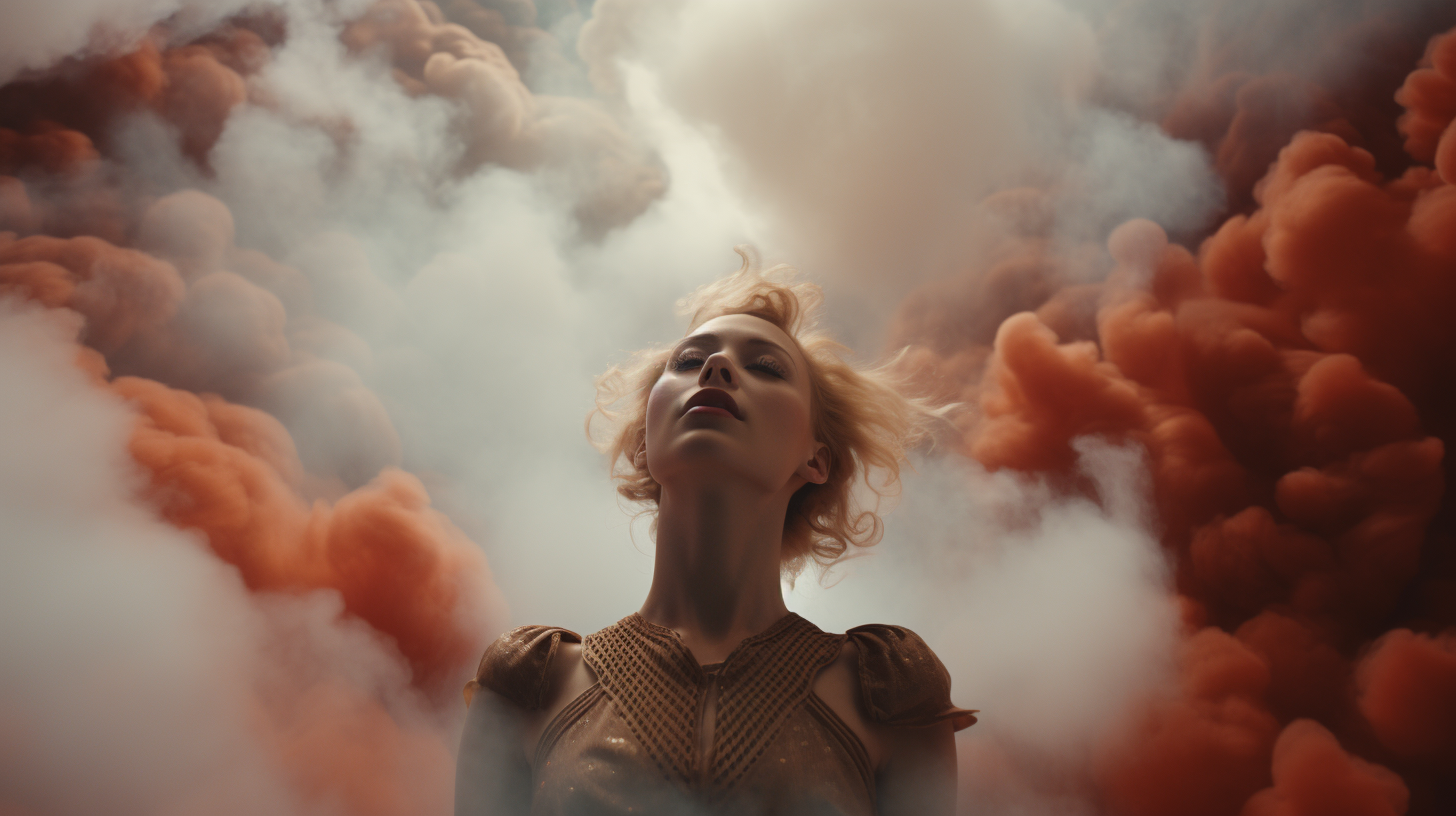 Eislyn is a gifted writer whose words weave enchanting narratives within the realm of dreams. With a profound love for storytelling and a deep curiosity about dreams, Eislyn's articles transport readers into vivid dreamscapes.
Her writing style is both eloquent and thought-provoking, captivating readers' imaginations and inspiring them to dive deeper into the mysteries of their own dreams. Eislyn's exploration of dream symbolism and interpretation adds depth and nuance to our content, making it an absolute pleasure for dream enthusiasts to engage with.