I have always been a dreamer. From a young age, I envisioned myself living a life full of adventure, success, and happiness. As I grow older, my dreams have evolved and taken on new forms, but the desire to achieve them remains just as strong.
In this article, I want to explore the importance of dreaming for the future and share my own approach to identifying and pursuing my dreams.
Dreaming for the future is essential for personal growth and fulfillment. It gives us a sense of purpose and direction, motivates us to work towards our goals, and helps us overcome obstacles along the way. Without dreams, life can feel stagnant and meaningless.
However, it's not enough to simply have a vague idea of what we want to achieve. To turn our dreams into reality, we need to be intentional and strategic in our approach. In the following sections, I will share some tips on how to identify our dreams, create a plan, take action, and overcome obstacles.
Key Takeaways
Dreaming is important for personal growth and fulfillment.
To achieve dreams, an intentional and strategic approach is necessary, including identifying dreams, creating a plan, taking action, and overcoming obstacles.
Prioritizing tasks, setting deadlines, and having accountability partners can help make progress towards goals.
Setbacks and failures are inevitable but can provide valuable lessons for achieving dreams in the future.
The Importance of Dreaming for the Future
You gotta admit, dreaming about your future is pretty crucial if you want to have a clear vision of where you want to go. Without dreams, you might wander aimlessly through life, never really knowing what you want or where you want to be.
Dreaming helps you identify your passions, your desires, and your goals. It gives you something to work towards, a purpose to strive for.
But dreaming isn't just about having a direction. It's also about motivation and inspiration. When you have a dream, you're more likely to take risks and push yourself harder. You're willing to put in the time and effort because you know it's leading you towards something you truly want.
So, take some time to dream about your future and let those dreams fuel your ambition. Identify your dreams and start working towards making them a reality.
Identify Your Dreams
Start envisioning the life you desire and map out the steps to bring it to fruition. Identify your dreams and aspirations, no matter how big or small they may be. Dreaming allows us to create a vision for our future, set goals, and work towards achieving them. It gives us a sense of purpose and direction, and helps us stay motivated and focused.
Think about what you truly want in life. Is it a successful career, a fulfilling relationship, or financial stability? Maybe it's all of the above. Take the time to write down your dreams and aspirations. Then, break them down into smaller, achievable goals.
Remember, your dreams are valid and achievable as long as you're willing to put in the hard work and dedication to make them a reality. So, start dreaming big and creating a plan to turn those dreams into your reality.
Create a Plan
Let's map out a plan to bring your aspirations to fruition. The first step is to identify the specific actions you need to take. This can be done by breaking down your dream into smaller, manageable tasks. For example, if your dream is to become a successful entrepreneur, the tasks may include conducting market research, creating a business plan, and networking with potential investors.
It's important to prioritize these tasks and set deadlines to ensure you're making progress towards your goal. Next, it's crucial to hold yourself accountable for following through with the plan. One way to do this is to find an accountability partner, someone who can check in on your progress and offer support and encouragement.
Additionally, it's important to stay motivated and focus on the end result. Here are three bullet points to help you stay motivated:
Visualize your success and how it'll feel when you achieve your dreams
Surround yourself with positive and supportive people who believe in you
Celebrate small wins along the way to keep yourself motivated and inspired
As you create your plan, remember to be flexible and willing to adjust your approach as needed. Now that we've got a plan in place, let's take action towards making your dreams a reality.
Take Action
Now that we've mapped out a plan, it's time to take action towards achieving our aspirations.
It's not enough to simply dream about the future we want, we have to actively work towards making it a reality. This means taking the necessary steps to move closer to our goals every single day.
Whether it's dedicating time each day to learning a new skill or taking concrete steps towards launching a business, we need to be intentional about our actions. But taking action can be daunting.
It's easy to feel overwhelmed or unsure of where to start. That's why it's important to break down our goals into smaller, more manageable tasks. By focusing on the immediate steps we can take, we can build momentum and gain confidence in our ability to achieve our dreams.
And when obstacles arise, as they inevitably will, we can draw on this momentum and confidence to keep moving forward.
Overcome Obstacles
I've learned that setbacks and failures are inevitable in life, but it's how we respond to them that truly matters.
When faced with obstacles, I've found that it's important to take a step back, reflect on what went wrong, and learn from my mistakes.
It's also crucial to stay resilient and persistent in pursuing my dreams, even when it feels like the odds are against me.
Learn from Setbacks and Failures
Although setbacks and failures may be discouraging, they provide valuable lessons for achieving my dreams in the future. I've learned that failure isn't the end of the road, but rather an opportunity to learn and grow.
Every setback has taught me something new about myself and has pushed me to work harder to achieve my goals. When I encounter setbacks, I take the time to reflect on what went wrong and what I could have done differently. This helps me identify my weaknesses and areas that need improvement.
I then use this knowledge to adjust my approach and try again. It's important to learn from our failures and not let them define us. Instead, we should use them as a stepping stone towards success. With each setback, I become more resilient and better equipped to handle any obstacles that come my way.
This mindset has helped me stay motivated and focused on my dreams, no matter what challenges I may face.
Stay Resilient and Persistent in Pursuing Your Dreams
Staying resilient and persistent in pursuing my passions is crucial for overcoming obstacles and achieving success. There'll be times when things don't go as planned and setbacks occur. However, it's important to remember that these failures aren't the end of the road but rather a detour on the way to achieving my dreams.
With persistence, I can continue to move forward and learn from my mistakes.
To stay resilient and persistent, I remind myself of the following three things:
Focus on the end goal: Whenever I face challenges, I try to remember why I started pursuing my dreams in the first place. This helps me stay focused on my end goal and motivates me to keep going.

Embrace failure: Failure is a natural part of the learning process. Rather than letting it discourage me, I try to embrace it and learn from my mistakes. This helps me improve and grow stronger in the long run.

Seek support: Pursuing dreams can be a lonely journey at times, but I know that I don't have to do it alone. I seek support from family, friends, and mentors who can provide encouragement and guidance. Their support helps me stay resilient and persistent even when things get tough.
Frequently Asked Questions
How do you prioritize your dreams if you have multiple aspirations?
I prioritize my dreams by considering their importance and feasibility. I assess the potential impact they could have on my life and those around me. I also prioritize based on my current resources and available opportunities.
What are some common obstacles people face when pursuing their dreams?
Pursuing our dreams can be like climbing a mountain, obstacles always arise. Fear, doubt, and lack of resources can hold us back. But with determination, preparation, and perseverance, we can conquer them and reach our summit.
How can you stay motivated to achieve your dreams over a long period of time?
I stay motivated to achieve my dreams over a long period of time by setting small achievable goals, celebrating progress, surrounding myself with supportive people, and reminding myself of my why.
Are there any specific skills or resources you need to achieve certain dreams?
I need to learn a new skill every five years to stay relevant in my field. To achieve my dreams, I prioritize continuous learning and seek out resources like mentors, online courses, and networking opportunities.
How do you know when it's time to adjust your plan or change your dream altogether?
I know it's time to adjust my plan or change my dream when I feel stuck or unfulfilled. I reflect on my values and priorities and assess if my current path aligns with them. I seek advice and explore new opportunities.
Conclusion
In conclusion, I believe that dreaming for the future is an essential part of living a fulfilling life. Without dreams, we lack direction and purpose, and we may miss out on all the amazing possibilities that life has to offer.
By identifying our dreams, creating a plan, and taking action, we can turn our dreams into a reality and achieve great things. Did you know that, according to a study conducted by the American Psychological Association, people who regularly dream about their future are more likely to achieve their goals than those who don't?
This statistic shows just how important it is to have a vision for our future and to actively pursue it. So, let's start dreaming big and working towards making those dreams a reality. Who knows what amazing things we can achieve if we just believe in ourselves and our dreams!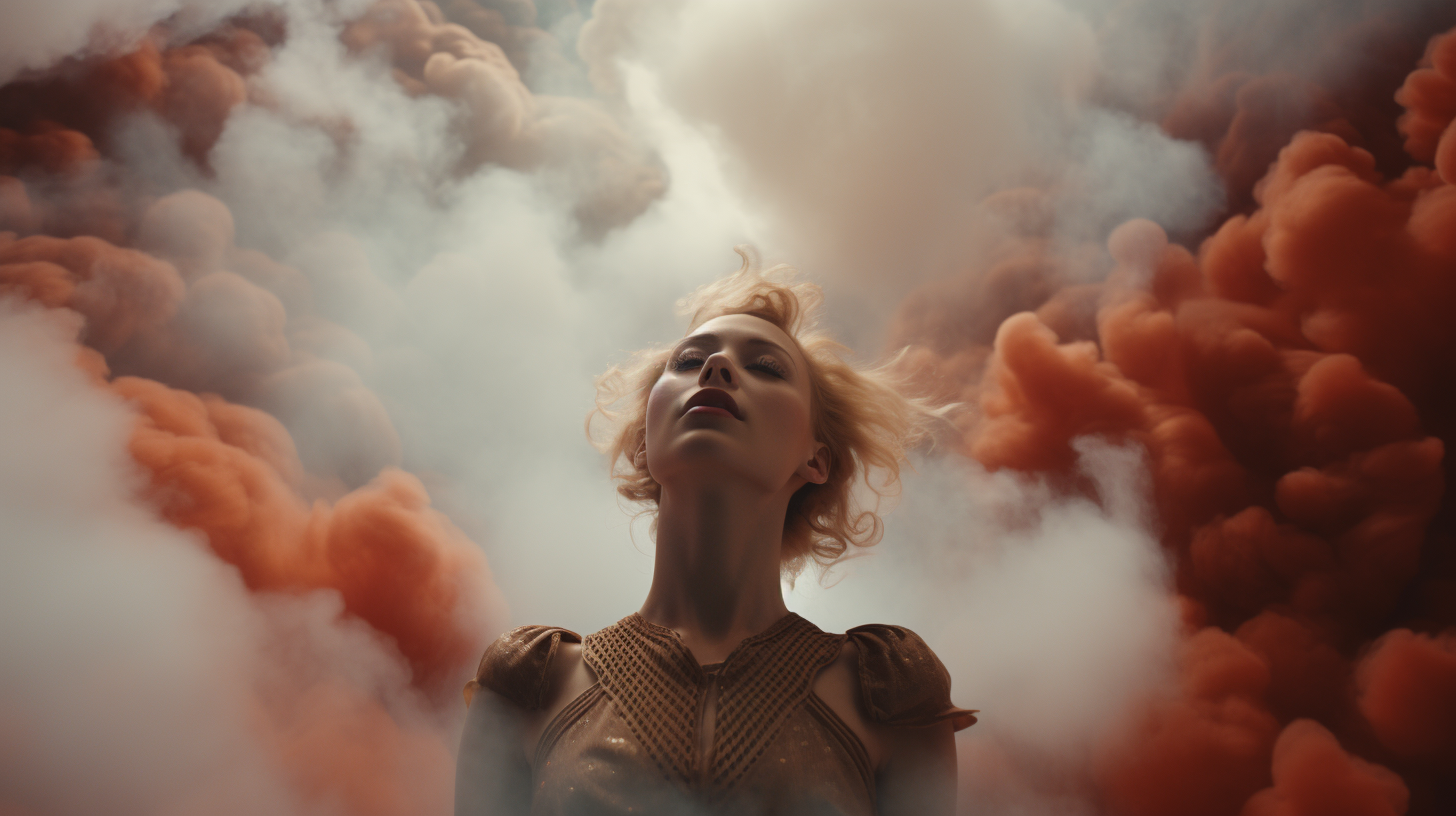 Eislyn is a gifted writer whose words weave enchanting narratives within the realm of dreams. With a profound love for storytelling and a deep curiosity about dreams, Eislyn's articles transport readers into vivid dreamscapes.
Her writing style is both eloquent and thought-provoking, captivating readers' imaginations and inspiring them to dive deeper into the mysteries of their own dreams. Eislyn's exploration of dream symbolism and interpretation adds depth and nuance to our content, making it an absolute pleasure for dream enthusiasts to engage with.