As someone who has used nicotine patches to quit smoking, I can attest to the strange and vivid dreams they can cause. At first, I thought it was just a coincidence, but after doing some research, I discovered that there is actually a scientific explanation for this phenomenon.
Nicotine is a powerful stimulant that affects the brain in many ways, including increasing alertness, concentration, and memory. It also activates the reward centers of the brain, which can lead to feelings of pleasure and euphoria. However, when nicotine is abruptly removed from the body, it can cause withdrawal symptoms, including insomnia and vivid dreams.
In this article, we will explore the science behind nicotine and dream activity, the link between nicotine patches and vivid dreams, and offer some coping strategies for those who experience them.
Key Takeaways
Nicotine patches increase acetylcholine levels in the brain, affecting other neurotransmitters that regulate sleep and dreaming, leading to vivid dreams.
Understanding the science behind nicotine and dream activity can help individuals prepare for potential effects on sleep while using nicotine patches.
Anecdotal reports and a study by the University of California support the link between nicotine patches and vivid dreams.
Coping with vivid dreams while using nicotine patches can be challenging and disrupt sleep patterns, but vivid dreams can offer benefits such as processing emotions, improving creativity, and boosting problem-solving skills.
The Science Behind Nicotine and Dream Activity
When wearing a nicotine patch, your brain is flooded with nicotine, which can lead to intense and vivid dreams. This happens because nicotine stimulates the release of acetylcholine, a neurotransmitter that plays a key role in regulating sleep and dream activity.
When levels of acetylcholine are increased, it can lead to more frequent and intense dreaming. Moreover, nicotine can also alter the balance of other neurotransmitters in the brain that affect sleep, such as serotonin and dopamine. This can further contribute to the vividness of dreams experienced while wearing a nicotine patch.
Understanding the science behind this phenomenon can help individuals better prepare for the potential effects of nicotine patches on their sleep and dream activity. The link between nicotine patches and vivid dreams is fascinating and sheds light on the intricate workings of the brain.
By gaining a deeper understanding of how nicotine affects dream activity, we can help individuals make informed decisions about their use of nicotine patches and other similar products.
The Link Between Nicotine Patches and Vivid Dreams
Discover how wearing nicotine patches at night can lead to experiencing intense and memorable nighttime visions. While the exact mechanism behind this phenomenon is not fully understood, it is believed that nicotine affects the neurotransmitters in the brain responsible for regulating sleep and dreaming. Specifically, nicotine may increase levels of acetylcholine, a neurotransmitter that is associated with increased dreaming activity.
The link between nicotine patches and vivid dreams has been supported by numerous anecdotal reports from individuals who have experienced this side effect. In fact, a study conducted by the University of California found that 45% of participants who wore nicotine patches at night reported having more vivid dreams compared to a control group who did not wear patches. This finding suggests that there may be a significant association between nicotine use and dream activity.
As we explore the potential benefits of vivid dreams in the next section, it becomes clear why understanding the link between nicotine patches and dream activity is important.
The Potential Benefits of Vivid Dreams
You're in for a treat because experiencing intense and unforgettable nighttime visions can actually offer you some incredible benefits.
Vivid dreams can help you process emotions, improve your creativity, and even boost your problem-solving skills. By allowing your brain to explore different scenarios, vivid dreams can help you gain new perspectives and insights that you may not have considered before.
However, coping with vivid dreams while using nicotine patches can be challenging. While they can offer you these amazing benefits, they can also disrupt your sleep patterns and leave you feeling exhausted during the day.
It's important to find ways to manage these dreams and ensure that you're getting the restful sleep that you need.
Coping with Vivid Dreams While Using Nicotine Patches
Managing intense dreams can be a challenge for those who use nicotine patches to quit smoking, but with the right strategies, a restful night's sleep is still possible. For me, the vivid dreams were one of the most unexpected side effects of using nicotine patches.
At first, I was excited about the experience, but as time went on, the dreams became more and more intense, and I found myself waking up feeling tired and restless.
To cope with the vivid dreams, I started by making sure I was getting enough sleep each night. I also tried to establish a relaxing bedtime routine to calm my mind before going to sleep.
Finally, I talked to my doctor about alternatives to nicotine patches for quitting smoking. Transitioning to alternative strategies for quitting smoking can be challenging, but with the right support and resources, it's possible to overcome the addiction for good.
Alternative Strategies for Quitting Smoking
If you're worried about the difficulty of quitting smoking, remember that there are alternative strategies available that can help you succeed. Here are some options that you might find helpful:
Try nicotine gum or lozenges: Similar to nicotine patches, these products deliver nicotine to your body to help curb cravings. However, they allow you to control the dosage and can provide a more immediate effect than patches.

Join a support group: Sometimes, quitting smoking can feel like an isolating experience. Joining a support group can offer you a sense of community and accountability, as well as a safe space to share your struggles and successes.

Practice mindfulness: Mindfulness techniques, such as meditation or deep breathing exercises, can help you manage stress and anxiety, which can be common triggers for smoking.

Consider prescription medication: There are several prescription medications available that can help you quit smoking, such as bupropion and varenicline. Talk to your doctor to determine if one of these medications might be right for you.
Remember, there's no one 'right' way to quit smoking. It may take some trial and error to find the strategy that works best for you. Don't give up hope – with persistence and perseverance, you can overcome your addiction and improve your overall health and well-being.
Frequently Asked Questions
How long do vivid dreams typically last when using nicotine patches?
Vivid dreams while using nicotine patches can last anywhere from a few nights to several weeks. As someone who has experienced this side effect myself, I found that the intensity of the dreams varied from night to night.
Can using nicotine patches cause nightmares instead of vivid dreams?
Yes, using nicotine patches can cause nightmares instead of vivid dreams. I experienced this myself and had to stop using the patches. It may vary from person to person, but it's worth being aware of this possible side effect.
Are there any long-term effects of using nicotine patches and experiencing vivid dreams?
Oh boy, let me tell you about my wild and crazy dreams after using nicotine patches. But seriously, there haven't been any reported long-term effects of experiencing vivid dreams while using nicotine patches.
Can using other forms of nicotine replacement therapy, such as gum or lozenges, also cause vivid dreams?
I've experienced vivid dreams when using nicotine gum and lozenges. It's believed that nicotine replacement therapy can disrupt sleep patterns, leading to more intense dreams. However, the exact reason is still unclear.
Is there a way to prevent or reduce the occurrence of vivid dreams while using nicotine patches?
Using nicotine patches can lead to extremely vivid dreams, which can feel like watching a movie. I found that reducing my caffeine intake and avoiding late-night snacks helped me to have more restful sleep and fewer intense dreams.
Conclusion
Overall, using nicotine patches can lead to some unexpected side effects, such as vivid dreams. As I discovered, these dreams can be quite intense and even disturbing at times. However, I learned that this may actually be a sign that the nicotine patch is working as it should be.
The nicotine in the patch may be stimulating brain activity during sleep, leading to more vivid dreams.
While coping with these dreams can be challenging, it's important to remember that they may also have some benefits. For example, they can provide a unique outlet for creativity and self-reflection.
Just as a sculptor must chisel away at a block of stone to reveal a beautiful statue, our dreams can help us uncover deeper truths about ourselves.
As I continue to use my nicotine patch, I'll try to embrace these vivid dreams as a valuable part of the quitting process.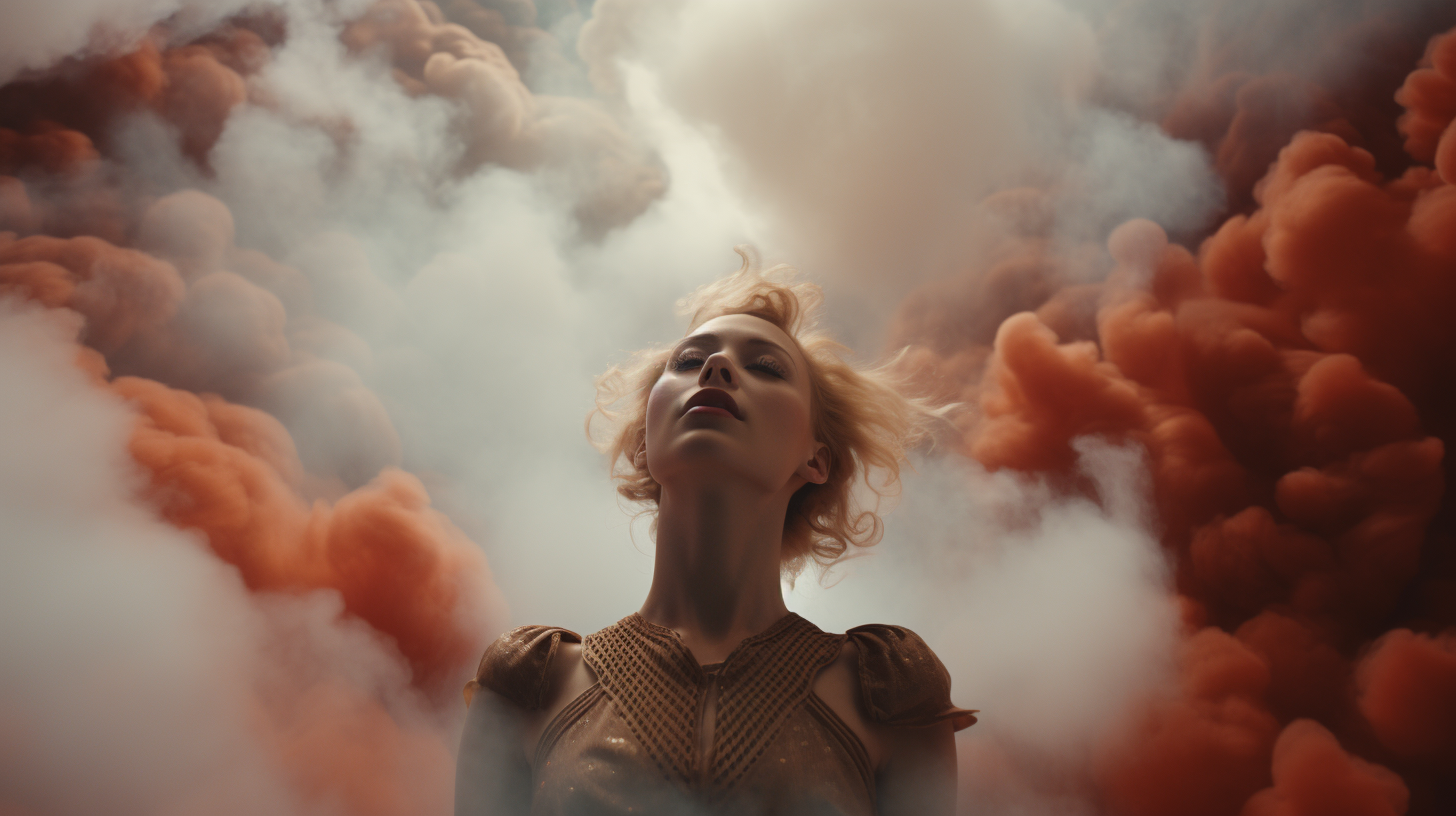 Eislyn is a gifted writer whose words weave enchanting narratives within the realm of dreams. With a profound love for storytelling and a deep curiosity about dreams, Eislyn's articles transport readers into vivid dreamscapes.
Her writing style is both eloquent and thought-provoking, captivating readers' imaginations and inspiring them to dive deeper into the mysteries of their own dreams. Eislyn's exploration of dream symbolism and interpretation adds depth and nuance to our content, making it an absolute pleasure for dream enthusiasts to engage with.