As someone who has had more than their fair share of falling dreams, I've often wondered what they mean. It can be a jarring experience to suddenly wake up in a cold sweat after dreaming of plummeting from a great height.
But as it turns out, falling dreams are one of the most common types of dreams that people have, and they can carry a variety of different interpretations.
So, what does it mean when you have dreams about falling? Well, as with any dream interpretation, there's no one-size-fits-all answer. Falling dreams can mean different things depending on the context of the dream, as well as the individual's personal experiences and emotions.
In this article, we'll explore some common interpretations of falling dreams, analyze the context in which they occur, and offer some techniques for coping with them.
Key Takeaways
Falling dreams are common and can have different interpretations.
Falling dreams can suggest a lack of control or feeling overwhelmed in waking life.
Coping techniques include relaxation, meditation, visualization, and positive thinking.
Seeking professional help may be necessary for persistent distress caused by falling dreams.
Understanding Common Interpretations of Falling Dreams
You'll want to know that a common interpretation of falling dreams is that you feel a lack of control in your life. Falling dreams often suggest that you're feeling overwhelmed or out of control in some aspect of your waking life. This could be related to work, relationships, or even your own personal goals and aspirations.
When we feel like we're falling, we feel powerless and helpless, and this can often translate into our dreams.
To truly understand the meaning of your falling dream, it's important to analyze the context of your dream. Think about where you were falling from, what you were falling onto, and any other details that stood out to you. This can help give you insight into what your subconscious is trying to tell you.
By taking the time to reflect on your dream, you can start to gain a deeper understanding of yourself and your emotions, and take steps towards regaining control in your waking life.
Analyzing the Context of Your Dream
As I'm analyzing the context of my falling dream, I'm reminded of the saying "actions speak louder than words."The actions and events that occurred in the dream can provide insight into what my subconscious is trying to communicate.
Here are some things to consider when analyzing the context of your falling dream:
Where are you falling from?
Are you falling alone or with someone else?
How do you feel during the fall?
What happens when you reach the ground?
By answering these questions, I can begin to unravel the symbolism and emotions behind my dream. Understanding the context can help me identify any underlying issues or fears that may be causing the dream.
Exploring possible triggers that may have influenced the dream can also provide valuable information. Perhaps there was something that happened during the day or a recurring issue in my life that's causing this dream. By exploring these triggers, I can begin to address any underlying issues and work towards resolving them.
Exploring Possible Triggers
Exploring possible triggers for our dreams can be a fun and enlightening way to understand our subconscious better. By identifying the things that may have caused our dream about falling, we can gain insight into our fears and anxieties. Some common triggers for falling dreams include stress, anxiety, feeling overwhelmed, or a lack of control in one's life.
In addition to these triggers, there may be specific events or experiences that have caused us to dream about falling. For example, if we recently went skydiving or bungee jumping, it's not uncommon to have falling dreams as our brain processes and makes sense of the experience. By examining our current life circumstances and recent events, we can start to unravel the meaning behind our falling dreams.
Transitioning into the next section, there are techniques we can use to cope with falling dreams and reduce the frequency of them.
Techniques for Coping with Falling Dreams
When I have falling dreams, I find it helpful to practice relaxation and meditation techniques. By focusing on my breathing and clearing my mind, I'm able to reduce my anxiety and stress levels.
Additionally, I've found that visualization and positive thinking can also be effective in coping with these types of dreams. However, if falling dreams continue to have a negative impact on my mental health, seeking professional help may be necessary.
Relaxation and Meditation
Meditating is like taking a chill pill for your mind, helping you relax so deeply that even a dream about falling won't faze you.
When I meditate, I focus on my breath and try to clear my mind of any thoughts or worries. This helps me let go of any stress or anxiety that was weighing me down, allowing me to feel more grounded and centered.
During meditation, I also like to incorporate some visualization techniques to help me feel even more relaxed. For example, I imagine myself floating on a cloud or drifting along a peaceful river. I also like to mentally repeat positive affirmations, such as "I'm safe and protected"or "I trust in the universe to guide me."
These techniques have helped me feel less anxious in my daily life and have also helped me cope with falling dreams. Speaking of which, let's move on to the next section about visualization and positive thinking.
Visualization and Positive Thinking
Now, let's dive into how you can use visualization and positive thinking to create a more peaceful and fulfilling life.
Visualization is a powerful tool that allows you to create mental images of your desired outcome. It can be used to reduce stress, increase motivation, and improve overall well-being. By visualizing positive scenarios, you can program your mind to focus on the good things in your life, which can help you to feel more optimistic and hopeful.
Positive thinking is another effective technique that can be used to cultivate a more positive outlook on life. This involves focusing on the good things in your life and reframing negative thoughts into positive ones. By doing so, you can train your brain to see the world in a more positive light, which can lead to increased happiness and well-being.
However, if you find that your dreams about falling are causing you persistent distress or interfering with your daily life, it may be time to seek professional help.
Seeking Professional Help
Sometimes seeking professional help can be the smartest solution for persistent distress caused by dreams of falling. As someone who's experienced these dreams on a regular basis, I understand how unsettling they can be. It's important to recognize that these dreams may be a manifestation of underlying anxiety or stress, and seeking help from a therapist or counselor can provide valuable insights and coping strategies.
Here are a few reasons why seeking professional help may be beneficial for those experiencing distressing dreams of falling:
It can provide a safe and non-judgmental space to explore and process emotions related to the dream.
A therapist can help identify underlying issues that may be contributing to the dreams and work on addressing them.
Practicing relaxation techniques and mindfulness can help reduce anxiety and improve overall sleep quality.
Cognitive-behavioral therapy can help reframe negative thought patterns and reduce the impact of the dreams on daily life.
Talking to a professional can provide a sense of validation and support, which can be crucial in managing distressing dreams.
Overall, it's important to prioritize mental health and seek help when needed. Dreams of falling can be a symptom of deeper emotional issues, and addressing these issues through therapy can lead to improved well-being and a better quality of life.
Frequently Asked Questions
Can falling dreams be a sign of a serious medical condition?
I am not a medical professional, but falling dreams are usually not a sign of a serious medical condition. They are typically a result of stress or anxiety and are common for many people.
Are falling dreams more common in certain age groups or demographics?
Falling dreams can happen to anyone, but they may be more common in younger age groups experiencing significant life changes. However, it's important to not read too much into dreams and focus on real life issues.
Can falling dreams lead to physical symptoms like sleepwalking or night terrors?
I've experienced falling dreams that led to sleepwalking and night terrors. These physical symptoms can be a result of the fear and anxiety caused by the dream, but it's important to talk to a doctor if they persist.
Is there any scientific evidence behind the interpretation of falling dreams?
Falling dreams have been a mystery for centuries. But, there is no scientific evidence to back up the interpretation of these dreams. However, some experts believe that they could indicate a feeling of loss of control in one's life.
Can recurring falling dreams be a sign of unresolved psychological issues?
Yes, recurring falling dreams may indicate unresolved psychological issues. As someone who has experienced this, I suggest seeking therapy to explore and address any underlying emotional distress that may be causing the dreams.
Conclusion
So, what does it mean when you have dreams about falling? While there are common interpretations, the context of your dream and possible triggers are important to consider.
Falling dreams may symbolize a fear of failure or loss of control, but they can also represent a desire for freedom or overcoming obstacles. It's important to reflect on your personal feelings and experiences in order to understand the meaning behind your dream.
One example of a falling dream interpretation is a case study of a woman who dreamt she was falling from a tall building. Upon reflection, she realized that she had been feeling overwhelmed and anxious in her personal and professional life. The dream represented her fear of losing control and failing in her responsibilities.
Through therapy and developing coping mechanisms, she was able to address these underlying issues and reduce the frequency of her falling dreams.
Overall, falling dreams can be unsettling, but they can also offer insight into our subconscious thoughts and emotions. By analyzing the context of the dream and identifying possible triggers, we can better understand ourselves and work towards resolving any underlying issues.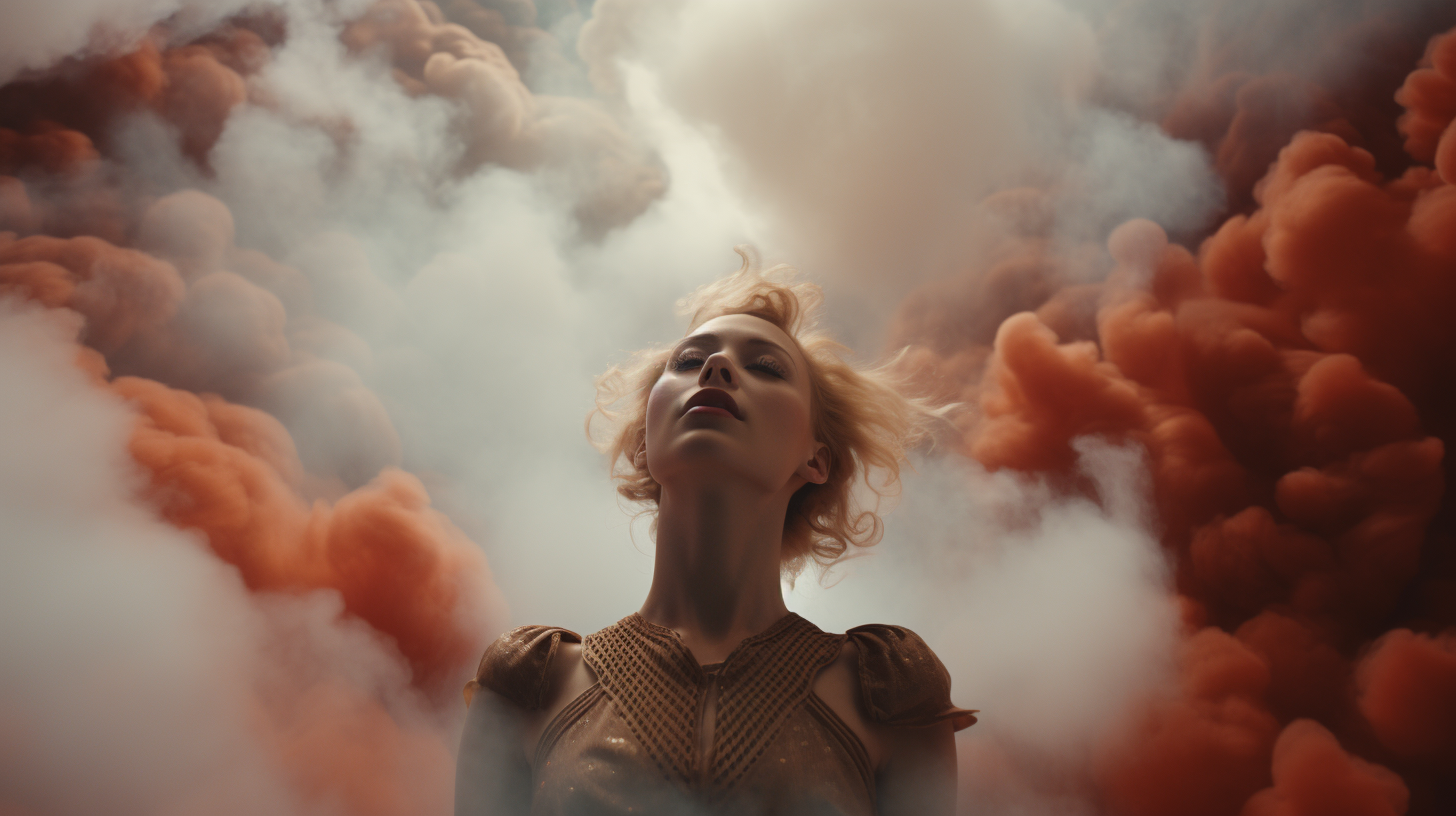 Eislyn is a gifted writer whose words weave enchanting narratives within the realm of dreams. With a profound love for storytelling and a deep curiosity about dreams, Eislyn's articles transport readers into vivid dreamscapes.
Her writing style is both eloquent and thought-provoking, captivating readers' imaginations and inspiring them to dive deeper into the mysteries of their own dreams. Eislyn's exploration of dream symbolism and interpretation adds depth and nuance to our content, making it an absolute pleasure for dream enthusiasts to engage with.