I believe that everyone has dreams, aspirations, and goals that they want to achieve in life. Whether it's starting a business, traveling the world, or learning a new skill, our dreams are what fuel our passion and motivate us to keep moving forward.
However, it's not always easy to pursue our dreams, and we may encounter obstacles along the way that make us want to give up.
But I'm here to tell you that it's possible to make your dreams a reality. In this article, I'll be sharing my personal experiences and insights on how to overcome obstacles, take action, seek support, embrace failure, find inspiration, network and collaborate, give back, and continue the journey towards your dreams.
So, if you're ready to soar high and make your dreams take wing, let's get started!
Key Takeaways
Pursuing dreams can be challenging and obstacles may arise, but with a positive attitude and breaking tasks down into smaller steps, they can be overcome.
Building a support system with mentors, role models, and positive individuals can offer guidance, motivation, and celebration of successes.
Embracing failure as a necessary part of the journey towards success, and recognizing achievements boosts self-confidence and inspires others.
Finding inspiration can unlock creative possibilities, and seeking out new challenges and opportunities for growth can lead to achieving greatness.
Defining Your Dreams
You gotta start by figuring out what you really want, and that means defining your dreams with as much detail as possible.
It's not enough to say that you want to be successful or happy. You need to know what that looks like for you. Is it a certain career path? A specific lifestyle? A particular accomplishment?
Whatever it is, take the time to visualize it and write it down. Be specific about the details, like where you want to live, who you want in your life, and what your day-to-day routine looks like.
Once you have a clear vision of your dreams, you can start to make a plan to achieve them. But it's important to remember that there will be obstacles along the way. Whether it's self-doubt, financial setbacks, or other roadblocks, you'll have to overcome them to make your dreams a reality.
But that's okay. The journey to achieving your dreams is rarely easy, but it's always worth it. So, don't let the fear of obstacles stop you from pursuing your dreams. Instead, use them as opportunities to grow and learn, and keep pushing forward.
Overcoming Obstacles
When life throws hurdles in your way, it's like trying to climb a mountain with no clear path to the top. Obstacles can be discouraging and overwhelming, making it easy to lose sight of your dreams. However, it's important to remember that these obstacles are simply challenges to overcome, not roadblocks that stop us from achieving our goals.
To overcome obstacles, it's important to approach them with a positive attitude and a willingness to learn and grow. One helpful tool is to break down the obstacle into smaller, more manageable tasks. This can be accomplished by creating a table that outlines the problem, possible solutions, and the pros and cons of each solution. By doing so, you can analyze the situation and make a more informed decision on how to proceed.
With a clear plan in place, it's much easier to tackle the obstacle and move closer to achieving your dreams. Remember that setbacks and challenges are a natural part of the journey and can be used as opportunities to grow and become stronger. So take action and keep pushing forward, because with determination and perseverance, anything is possible.
Taking Action
Let's get started on taking action towards achieving our goals. It's easy to get caught up in dreaming about what we want to achieve, but without taking action, those dreams will remain just that–dreams.
The first step in taking action is to set a plan in motion. This means breaking down our goals into smaller, achievable steps. Once we have a plan in place, it's time to start taking action. This might mean making a phone call, sending an email, or simply taking the first step towards our goal. It's important to remember that every action, no matter how small, is a step forward.
When we start taking action towards our goals, we might encounter obstacles that make us want to give up. However, it's important to persevere and keep moving forward.
To help us stay motivated, we can try these three things:
Surround ourselves with positive people who support our goals.
Celebrate small victories along the way.
Visualize ourselves achieving our goals.
By taking action and staying motivated, we can make our dreams a reality. Seeking support from others can also help us along the way.
Seeking Support
I know that achieving my dreams can be challenging, but I'm not alone. Seeking support is crucial to help me stay motivated and on track.
Building a support system, finding mentors, and role models are essential steps to achieving my goals.
Building a Support System
Establishing a strong support system is essential for achieving your dreams. It's important to surround yourself with people who believe in your aspirations and are willing to offer encouragement and guidance along the way. This support system can consist of friends, family members, colleagues, or even professional mentors.
To build a strong support system, start by identifying people in your life who you trust and who have a positive influence on you. Reach out to them and share your goals and aspirations. Ask for their support and let them know how they can help you achieve your dreams.
Remember, building a support system is not a one-time event, but an ongoing process. Nurture these relationships and continue to seek out new connections as you move forward on your journey towards success.
With a solid support system in place, you'll be better equipped to handle challenges and stay motivated as you work towards your dreams. And as you build these relationships, you may also find mentors and role models who can inspire and guide you further along the way.
Finding Mentors and Role Models
Finding mentors and role models can be a game-changer in achieving success, as they offer guidance and motivation through their own experiences. When I was starting out in my career, I had several mentors who helped me navigate the challenges and pitfalls of the industry. They shared their own stories of success and failure, and provided me with valuable insights and advice. Through their guidance and support, I was able to gain the skills and confidence needed to achieve my goals.
One way to identify potential mentors and role models is to look for individuals who have achieved the kind of success that you aspire to. They can be someone in your field or even outside of it, as long as they possess qualities that you admire and want to emulate. Once you have identified potential mentors and role models, it's important to approach them with respect and humility. Remember that they are busy people, so be prepared with specific questions and topics that you want to discuss. By building a relationship with a mentor or role model, you can gain valuable insights and support that can help you achieve your dreams.
With the help of mentors and role models, we can overcome the fear of failure and embrace it as a necessary part of the journey towards success.
Embracing Failure
Sometimes you might feel like failing is the end of the world, but embracing failure can actually be the key to unlocking your wildest dreams and achieving success beyond your wildest imagination.
For me, embracing failure has been a game changer. When I first started pursuing my dream, I was terrified of failure. I thought that every setback was a sign that I wasn't good enough or that my dream was impossible.
But as I got older and gained more experience, I realized that failure is actually a crucial part of the process. When we fail, we learn valuable lessons that we can use to improve and grow. We discover what works and what doesn't, and we develop resilience that helps us persevere in the face of challenges.
So, if you're feeling down about a recent failure, remember that it's not the end of the road. Instead, use it as an opportunity to learn and grow. With the right mindset, failure can be a stepping stone to success.
And speaking of success, let's talk about celebrating it!
Celebrating Success
I think it's important to take a moment to celebrate success. Recognizing achievements is a great way to boost motivation and confidence.
Additionally, reflecting on lessons learned can help us continue to grow and improve.
Recognizing Achievements
You'll feel proud of your accomplishments and want to celebrate them with others. Whether you've landed your dream job, completed a challenging project, or achieved a personal goal, it's important to recognize your hard work and dedication.
Celebrating your achievements not only boosts your self-confidence but also inspires others to strive for success. In recognizing your achievements, you'll realize the value of perseverance and determination. You'll learn that success doesn't come easy and requires a lot of hard work and sacrifice.
Reflecting on these lessons learned will help you set new goals and achieve even greater success.
Reflecting on Lessons Learned
As I reflect on my achievements, I realize that each accomplishment came with its own set of lessons. Whether it was a success or a failure, there was something to be learned from every experience.
Looking back, I can see how each lesson has helped shape me into the person I am today. One of the most important lessons I've learned is to never give up on my dreams. It's easy to become discouraged when things don't go as planned, but persistence is key. When I encountered obstacles, I had to remind myself of why I started and focus on the end goal. This mindset allowed me to push through tough times and continue striving towards success.
As I move forward, I am excited to see where my dreams will take me. With each lesson learned, I feel more equipped to tackle any challenge that comes my way. I'm confident that with hard work and determination, I can continue to achieve my goals and make my dreams a reality. And with this attitude, I'm ready to find inspiration and soar to new heights.
Finding Inspiration
Discovering what inspires you can unlock a world of creative possibilities, as many successful artists and writers have proven. For me, inspiration can come from anywhere – a beautiful sunset, a heartfelt conversation with a friend, or even a powerful quote from my favorite book.
I often find that taking a break from my daily routine and exploring new places or trying new things can also spark my creativity. One of the most important things about finding inspiration is to keep an open mind and be willing to step outside of your comfort zone.
Sometimes, the most unexpected experiences can lead to the most profound moments of inspiration. And when you do find that inspiration, it's important to take action and turn your ideas into reality. This is where networking and collaboration come in, as we'll explore in the next section.
Networking and Collaboration
Connecting with others and working together can lead to endless creative possibilities, so let's explore the benefits of networking and collaboration.
One of the main advantages of collaborating with others is the opportunity to learn new skills and techniques. When you work with people who have different backgrounds and perspectives, you have the chance to expand your knowledge and expertise. For example, if you're a writer collaborating with a graphic designer, you may learn new design principles that can enhance the visual appeal of your work. Similarly, if you're a musician collaborating with a producer, you may learn new recording techniques that can improve the quality of your sound.
Another benefit of networking and collaboration is the potential for increased exposure and recognition. By working with others, you can reach new audiences and tap into new markets. For instance, if you're a photographer collaborating with a fashion blogger, you may gain exposure to their followers and attract new clients. Additionally, collaborating with others can lead to the creation of something truly unique and original that can stand out in a crowded market. By pooling your talents and resources, you can create a product or service that is greater than the sum of its parts.
As we explore the benefits of networking and collaboration, it's important to remember that giving back to the community can also be a rewarding experience.
Giving Back
As someone who's been privileged enough to benefit from the support of others throughout my career, I'm a firm believer in the power of giving back.
Whether it's volunteering my time, sharing my knowledge with others, or offering mentorship to those just starting out, I feel a profound sense of satisfaction in knowing that I'm helping to pave the way for the next generation of dreamers.
For me, giving back isn't just about being altruistic – it's also about recognizing the incredible value of collaboration and the ways in which we can all benefit from working together towards a common goal.
By connecting with others in our fields, sharing our expertise, and supporting each other's growth and development, we can create a community of support and encouragement that helps us all to thrive.
And ultimately, this collaborative approach to giving back is what helps ensure that our dreams can truly take wing.
As we look towards continuing the journey, it's important to remember that we're not alone.
By continuing to build and nurture our networks, seeking out opportunities to collaborate and give back, and supporting each other along the way, we can all achieve our goals and make our dreams a reality.
So let's continue to work together, learn from each other, and support each other as we soar towards our futures.
Continuing the Journey
Moving forward, I believe it's important to never stop striving for greatness. We must continue to push ourselves to new heights and explore uncharted territories.
This journey is not just about achieving our dreams, but also about discovering our true potential and unlocking the limitless possibilities that lie within us.
To continue on this journey, I suggest the following:
Embrace failure as a stepping stone to success
Surround yourself with positive and supportive individuals
Seek out new challenges and opportunities for growth
Stay focused on your goals, but remain flexible in your approach
Remember to take time for self-care and reflection
By incorporating these practices into our daily lives, we can continue to soar towards our dreams and achieve greatness beyond our wildest imaginations.
The journey may be long and challenging, but with perseverance and dedication, anything's possible.
Frequently Asked Questions
How long does it typically take to achieve your dreams?
It really depends on the dream and the effort I put into achieving it. Some dreams can be achieved quickly while others may take years of hard work and dedication.
What should I do if I don't have any clear dreams or goals?
On average, people spend 6 years of their lives dreaming. But if you don't have any clear dreams or goals, start by exploring your passions. Try new things and don't be afraid to take risks. You never know where they may lead you.
Is it possible to achieve your dreams without facing any obstacles?
No, it's not possible to achieve dreams without facing obstacles. Challenges help us grow and develop the skills needed to reach our goals. Embrace the journey and keep pushing forward.
How do I know when it's time to seek support from others?
When I feel overwhelmed or stuck, I know it's time to seek support from others. It's like flying a kite, sometimes I need someone to hold the string and guide me through the winds.
What can I do to stay motivated and inspired throughout the journey towards achieving my dreams?
I remind myself of my goals and visualize the end result. I break down my plan into small manageable steps, celebrate progress, and stay accountable. I find inspiration in others who have achieved their dreams.
Conclusion
In conclusion, pursuing your dreams is not an easy journey. It requires hard work, determination, and a willingness to embrace failure. But the rewards are worth it.
When you define your dreams and take action towards achieving them, you open up a world of endless possibilities.
At the same time, it's important to remember that success is not just about achieving your own goals. It's also about giving back and making a positive impact on the world.
By networking and collaborating with others, finding inspiration in unexpected places, and seeking support when you need it, you can continue to grow and evolve as a dreamer.
So go ahead, take that first step, and see where your dreams can take you.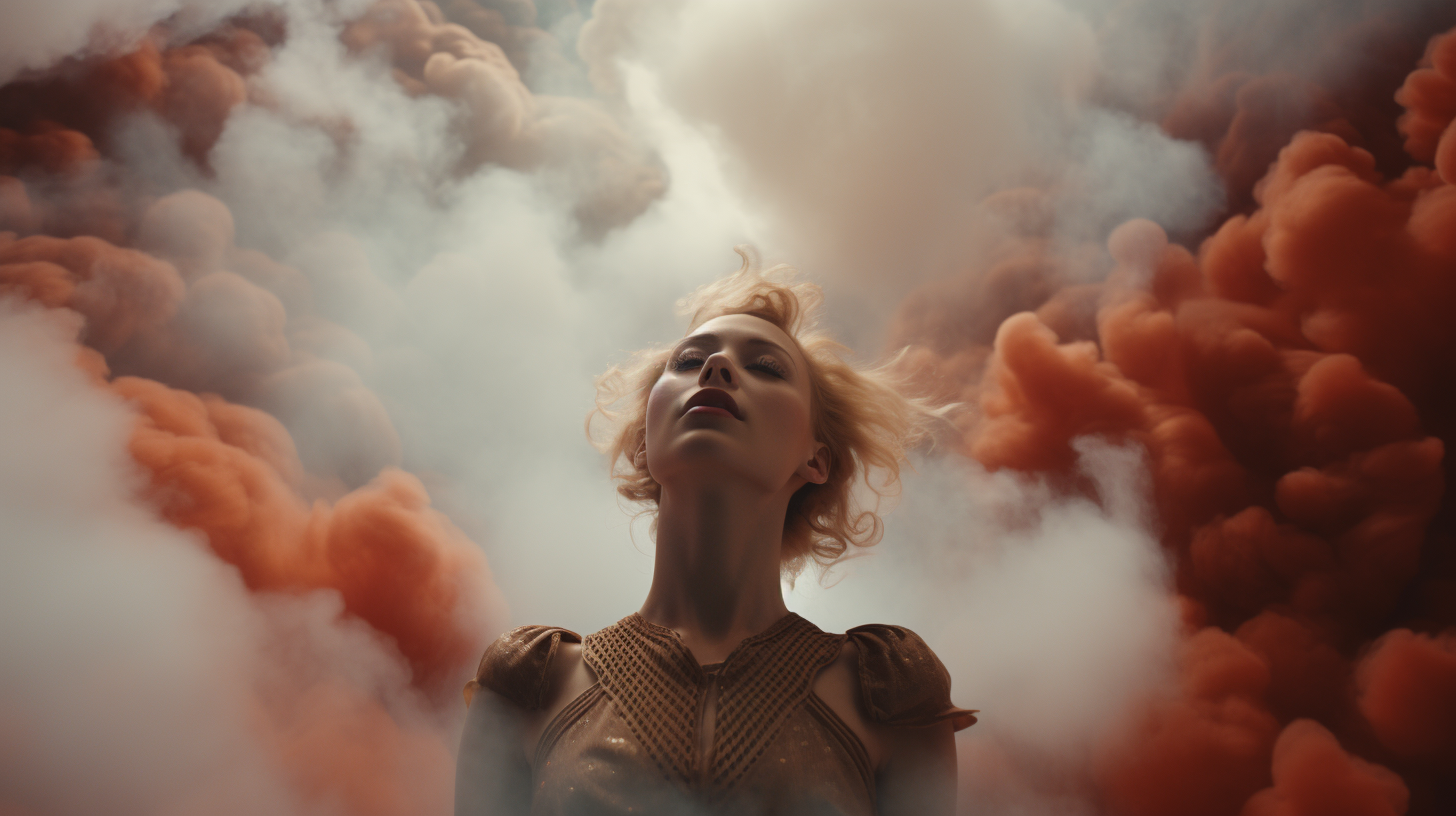 Eislyn is a gifted writer whose words weave enchanting narratives within the realm of dreams. With a profound love for storytelling and a deep curiosity about dreams, Eislyn's articles transport readers into vivid dreamscapes.
Her writing style is both eloquent and thought-provoking, captivating readers' imaginations and inspiring them to dive deeper into the mysteries of their own dreams. Eislyn's exploration of dream symbolism and interpretation adds depth and nuance to our content, making it an absolute pleasure for dream enthusiasts to engage with.