Do you ever wake up in the middle of the night, heart racing, after dreaming of falling from a great height? I know I have. Falling dreams are one of the most common types of dreams people experience, and they can be unsettling to say the least. But why do we have them?
I can tell you some possible reasons behind falling dreams. Some say they reflect our fear of losing control, while others believe they are symbolic of other challenges we may be facing in our lives.
In this article, we will explore the various theories behind why we have dreams of falling, as well as ways to interpret and even control these dreams through lucid dreaming techniques. So, let's dive in and explore the mysterious world of falling dreams.
Key Takeaways
They can be interpreted as a warning to stay grounded and avoid unnecessary risks.
Falling dreams can also represent personal growth and transformation.
Lucid dreaming allows for control of actions and events in dreams and has potential therapeutic applications.
Overview of Falling Dreams
Falling dreams are a common experience for many people, and they can be both unsettling and intriguing at the same time. When we have a dream of falling, it often feels very real and can even wake us up in a panic.
We might feel like we're actually falling or that we're about to hit the ground, which can be a terrifying experience. But why do we have these dreams?
There are many theories, but one of the most common is that they're related to feelings of fear and anxiety. When we're anxious or feeling uncertain about something in our waking lives, our brains may manifest these emotions in the form of falling dreams.
This is just one of the many possible explanations, and the truth is that we don't fully understand why we have these dreams.
Fear and Anxiety
I often find myself waking up in a cold sweat after dreaming about falling. The fear of losing control and the anxiety about failure that come with this type of dream can be overwhelming.
It's as if my subconscious is tapping into my deepest fears and insecurities, leaving me feeling vulnerable and exposed.
Fear of Losing Control
The sensation of plummeting can trigger anxiety and a loss of power, leading to a fear of losing control during dreams. This fear is often linked to real-life situations where we feel like we are losing control, such as when we are facing a difficult decision or going through a major change in our lives. In these moments, our subconscious may be expressing our fears and anxieties through the imagery of falling.
To better understand the fear of losing control, let's take a look at a table that highlights some common triggers and symptoms associated with this fear:
| Trigger | Symptom |
| --- | --- |
| Facing a major life change | Panic attacks |
| Making a difficult decision | Obsessive thoughts |
| Feeling overwhelmed | Physical tension |
As you can see, the fear of losing control can manifest in various ways. However, it's important to remember that these fears are often irrational and don't necessarily reflect reality. By acknowledging and addressing these fears, we can work towards overcoming them and regaining a sense of control in our lives.
As we dive deeper into the topic of dreams, we will explore how anxiety about failure can also play a role in our subconscious thoughts.
Anxiety about Failure
You might not realize it, but anxiety about failure can infiltrate your dreams in unexpected ways. One of the most common ways this manifests is through dreams of falling.
When I have dreams of falling, it's not just a physical sensation of plummeting towards the ground – it's also a feeling of dread and impending failure. It's like my subconscious is reminding me of all the times I've fallen short in real life and warning me not to let it happen again.
These dreams of falling can be incredibly unsettling, but they actually serve an important purpose. They're a way for our minds to process our fears of failure and remind us to take calculated risks rather than blindly jumping into things.
In fact, the symbolic meaning behind dreams of falling is often interpreted as a warning to stay grounded and avoid taking unnecessary risks. So even though these dreams can be scary, they're actually a helpful reminder to stay focused and keep pushing towards success.
Symbolic Meaning
I find the idea of symbolic meaning in dreams fascinating. Sometimes, the things we dream about can represent life changes that we're going through.
Other times, they can signify personal growth we're experiencing. By exploring the symbolism in our dreams, we can gain a better understanding of ourselves and our subconscious thoughts.
Representing Life Changes
Feeling like everything's slipping away, you may experience dreams of falling. Your subconscious mind tries to cope with the uncertainty and fear that comes with major life changes. These dreams can reflect the instability and lack of control you may feel in your waking life.
Whether it's a new job or a relationship, life changes can be overwhelming and cause stress and anxiety. However, dreams of falling can also represent an opportunity for personal growth and transformation.
As we fall, we're forced to confront our fears and vulnerabilities and find a way to land safely. Similarly, in our waking lives, we can use these moments of uncertainty to challenge ourselves, take risks, and ultimately come out stronger and more resilient.
Dreams of falling may feel scary in the moment, but they can also be a sign that we're ready to take on the challenges life throws our way.
Signifying Personal Growth
When major life changes occur, it can be challenging to navigate them, but recognizing the opportunity for personal growth can help you embrace the uncertainty and come out stronger on the other side.
Dreams about falling can represent the fear of losing control or the fear of failure, but they can also symbolize personal growth and progress. Falling dreams can indicate that we're ready to let go of old beliefs or patterns and take risks to move forward in our lives.
As we process information during waking life, our brains also process and consolidate memories during sleep. Dreams about falling may be a way for our brains to process the changes and challenges we're facing, and to help us integrate new experiences and perspectives.
By recognizing the potential for personal growth and using our dreams to process information, we can move through life's transitions with greater resilience and understanding.
Processing Information
Do you ever wonder why our brains process information in such a way that we dream about falling? Well, it turns out that during sleep, our brains are still active and processing information from our waking lives. Dreams of falling can be a result of our brain processing the fear of losing control or facing a situation that is beyond our control. This could be a reflection of our subconscious anxieties, worries or the stress of a daily routine. For example, if you are going through a difficult time at work or struggling with personal relationships, the feeling of falling in your dreams could be a representation of your mind trying to process these emotions.
To better understand the concept of falling dreams, imagine a table with three columns and three rows. In the first column, imagine a person standing at the edge of a cliff. In the second column, imagine them beginning to lose their balance and fall. In the third column, imagine the person waking up from the dream, feeling a sense of relief that it was only a dream. This table illustrates the sequence of events that occur in a falling dream and how it can be a representation of our subconscious fears and anxieties.
As we move into the next section about lucid dreaming, it is important to note that while falling dreams can be scary, they also present an opportunity to become more aware of our thoughts and emotions. By practicing lucid dreaming techniques, we can learn to control our dreams and face our fears head-on.
Lucid Dreaming
As I mentioned earlier, our brains process information while we sleep. But what if I told you that we can control our dreams and even be aware that we're dreaming? This phenomenon is known as lucid dreaming.
During a lucid dream, the dreamer is able to control their actions and the events that occur within the dream. It's like having a virtual reality experience while you sleep.
Some people use lucid dreaming as a tool for self-improvement, to face their fears, or simply for fun. Here are some interesting facts about lucid dreaming that might pique your interest:
Lucid dreaming has been studied by scientists for its potential therapeutic applications.
Some people are naturally better at lucid dreaming than others, but it can be learned through practice.
Lucid dreaming can help improve creativity and problem-solving skills.
Have you ever experienced a lucid dream? It's a fascinating phenomenon that continues to intrigue scientists and dreamers alike.
Frequently Asked Questions
How do falling dreams differ from other types of dreams?
Falling dreams are characterized by a feeling of sudden loss of control and fear, whereas other dreams may have different emotions or scenarios. They can be indicative of anxiety or stress in one's waking life.
Can falling dreams be a sign of a physical health issue?
I had no idea that falling dreams are the most common type of nightmare. But to answer the question, physical health issues like sleep apnea or anxiety disorders can contribute to these dreams.
Are falling dreams more common in certain age groups or demographics?
I've noticed that falling dreams seem to be more common in younger age groups and those who experience higher levels of stress and anxiety. However, more research is needed to confirm these observations.
Can we control the outcome of falling dreams through lucid dreaming techniques?
By practicing lucid dreaming techniques, I've learned to control the outcome of falling dreams. Through intentional actions, I can transform the fall into a positive experience or even fly.
Is there a connection between falling dreams and past traumatic experiences?
I've read that there could be a connection between falling dreams and past traumatic experiences. Some experts suggest that these dreams may be a manifestation of feelings of powerlessness or loss of control.
Conclusion
As I wake up from another falling dream, I can't help but wonder why this happens to me so often. After researching and analyzing my own dreams, I've come to the conclusion that falling dreams are a manifestation of my fears and anxieties. It's a reminder that I have to face my fears and overcome them.
However, falling dreams can also have a symbolic meaning, representing a loss of control or a sense of powerlessness in one's life. It's important to recognize these underlying emotions and work towards regaining control. Just like in a dream, we can't always control the situation we're in, but we can control our reaction to it and choose to face it head-on.
Falling dreams may be scary, but they serve as a reminder to confront our fears and take control of our lives. Just like in a dream, we have the power to control our actions and reactions in the waking world. So, let's use our falling dreams as a tool to face our fears and rise above them, just like we can choose to fly in a lucid dream.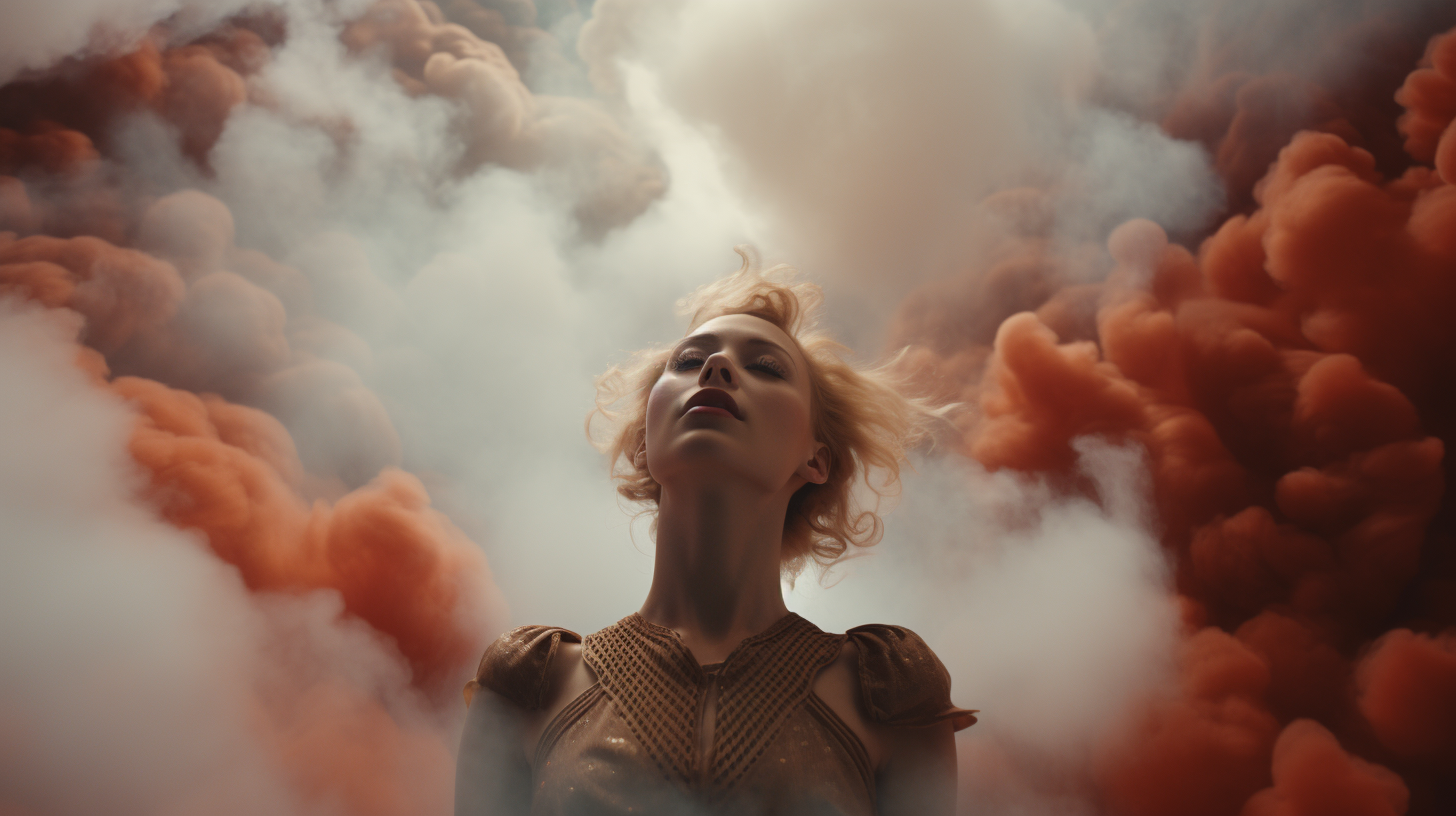 Eislyn is a gifted writer whose words weave enchanting narratives within the realm of dreams. With a profound love for storytelling and a deep curiosity about dreams, Eislyn's articles transport readers into vivid dreamscapes.
Her writing style is both eloquent and thought-provoking, captivating readers' imaginations and inspiring them to dive deeper into the mysteries of their own dreams. Eislyn's exploration of dream symbolism and interpretation adds depth and nuance to our content, making it an absolute pleasure for dream enthusiasts to engage with.