As a researcher in the field of sleep and dreams, I have always been fascinated by the randomness of our dreams. While some people may experience vivid and coherent dreams that seem to follow a logical storyline, others may have bizarre and nonsensical dreams that are difficult to make sense of.
So why are our dreams so random? This is a question that has puzzled scientists, psychologists, and philosophers for centuries.
In this article, we will explore the various theories on the purpose of dreaming and how they relate to the randomness of our dream experiences. We will also delve into the role of the brain in dreaming, as well as the impact of sleep disorders on dream content.
By understanding more about why we dream in such seemingly random ways, we can gain insight into ourselves and potentially even improve our mental health and wellbeing.
Key Takeaways
The prefrontal cortex is less active during dreaming, contributing to the bizarre nature of dreams.
Activation-Synthesis theory proposes that dreams are simply the result of random neural activity in the brain during sleep.
Dreams often contain symbolism and interpretation that can reveal insights into our thoughts, emotions, and experiences.
Sleep disorders like insomnia and sleep apnea can disrupt normal sleep cycle and interfere with REM sleep, leading to more intense or vivid dreams.
Definition of Dreams
Do you ever wonder what your mind is trying to tell you when you slip into that state of dreaming, where your subconscious takes over and creates a world of its own? Dreams are a natural part of our sleep cycle, and they occur during the rapid eye movement (REM) stage.
There are different types of dreams, including lucid dreams where the dreamer is aware they're dreaming, recurring dreams that happen repeatedly, and nightmares that can be frightening or disturbing. Dreams often contain symbolism and interpretation that can reveal insights into our thoughts, emotions, and experiences.
Common dream themes include falling, flying, being chased or attacked, losing teeth or hair, being naked in public, or encountering animals. These themes have been studied by psychologists who suggest that they may represent underlying fears or desires in our waking life. Understanding the significance of these symbols can help us gain insight into ourselves and improve our mental health.
Historical and cultural perspectives on dreams have varied throughout time and across cultures. From ancient civilizations using dreams for divination to modern psychoanalytic theories developed by Sigmund Freud and Carl Jung, humans have long been fascinated by the mysteries of the unconscious mind.
By exploring these perspectives further in the next section, we can gain a deeper understanding of why dreams are so random yet meaningful at the same time.
Historical and Cultural Perspectives on Dreams
Throughout history and across cultures, people have interpreted the mysterious images and symbols that appear in their nocturnal visions in a variety of ways.
In ancient Egypt, dreams were thought to be messages from the gods and were often recorded on papyrus.
The Greeks believed that dreams could be prophetic and used them as a means of divination.
Native American tribes saw dreams as a way to communicate with spirits or ancestors.
Dream interpretation techniques have also varied widely throughout history.
Some cultures relied on trained specialists, such as shamans or priests, to interpret dreams for individuals or communities.
Others placed more emphasis on personal interpretation through reflection and introspection.
Dream symbolism has been studied extensively by psychologists, who use it to gain insight into the subconscious mind.
Moving forward into the subsequent section about 'theories on the purpose of dreams', it's worth noting that dream interpretation remains a popular field of study today.
Many theories suggest that dreams serve specific functions for our mental health and well-being.
Theories on the Purpose of Dreams
In this section, I'll discuss three major theories on the purpose of dreams:
Psychoanalytic theory suggests that dreams serve as a way for individuals to express their unconscious desires and fears.

Activation-Synthesis theory proposes that dreams are simply the result of random neural activity in the brain during sleep.

Finally, Neurocognitive theory asserts that dreaming is an essential component of memory consolidation and cognitive processing.
Remember to group complete sentences on their own lines with a double newline after. Don't forget to use contractions.
Psychoanalytic Theory
As you delve into the world of dreams through the lens of Psychoanalytic Theory, you'll discover that they're like a Pandora's box waiting to be unlocked. This theory was developed by Sigmund Freud and suggests that dreams are a manifestation of our unconscious desires and repressed emotions. According to this theory, the content of our dreams is not random but rather a symbolic representation of our deepest desires.
To better understand this concept, let me introduce you to an example created by Freud himself known as 'The Interpretation of Dreams'. In it, he analyzed his own dream about being on a train with various passengers, including his father. Through analysis, he realized that the train represented his life journey, while each passenger symbolized different aspects of his psyche such as his desire for power or sexual impulses. Thus, Psychoanalytic Theory proposes that dreams provide insight into our innermost thoughts which we may not otherwise be able to access consciously.
Moving forward into the subsequent section about 'activation-synthesis theory', we will explore another perspective on why dreams are so random.
Activation-Synthesis Theory
Get ready to explore a new theory on why your mind conjures up such bizarre and surreal experiences while you sleep: the activation-synthesis theory. This theory suggests that dreams result from random brain activity during REM (Rapid Eye Movement) sleep, which the brain then tries to make sense of by creating a narrative or story.
Here are some key points to keep in mind when considering this theory:
The brainstem sends signals to different parts of the brain during REM sleep, including the amygdala (involved in emotions) and the visual cortex (responsible for processing images).
These signals can be completely random, leading to seemingly nonsensical dream content.
According to this theory, dream interpretation is less about uncovering hidden meanings and more about understanding how our brains attempt to organize chaotic information.
So while it may seem frustratingly impossible at times to decipher what our dreams mean, there's actually a scientific explanation behind their seemingly random nature. However, there are other theories out there that suggest there may be more purpose behind our dreaming experiences.
Moving into the subsequent section about 'neurocognitive theory', we'll explore another perspective on why we dream and how it might relate to our waking lives.
Neurocognitive Theory
Now you'll explore a theory that will help you understand how your brain processes information during sleep and how it might relate to your daily experiences: the neurocognitive theory. This theory suggests that dreams are not just meaningless random events, but rather a reflection of the brain's activity during sleep.
Neurocognitive research has shown that different areas of the brain become activated during different stages of sleep, which can contribute to the content of our dreams. Dream content analysis is one way researchers have been able to study this phenomenon.
In this method, participants are asked to keep dream journals and report their experiences upon waking. By analyzing these reports, researchers have found correlations between specific dream themes and certain neural processes in the brain. For example, dreaming about being chased may be related to increased activity in the amygdala, which is known to be involved in processing fear and anxiety.
Understanding these connections between neural activity and dream content can provide insight into how our brains process information during sleep. Now let's delve into the role of the brain in dreaming.
The Role of the Brain in Dreaming
I find it fascinating how the brain functions during REM sleep and dreaming. During this stage, the brain is highly active, almost as if it's awake.
However, certain areas of the brain are also shut down or less active than during waking hours. Understanding this complex interplay between different regions of the brain can help shed light on why dreams feel so real and vivid.
REM Sleep
During REM sleep, your brain is like a chaotic artist, creating vivid and seemingly random dreamscapes that can leave you feeling exhilarated or disoriented upon waking. This stage of sleep is characterized by rapid eye movement, hence the name REM, and it typically occurs multiple times throughout the night as part of our natural dream cycles.
During this time, our brain waves resemble those of someone who's awake and alert. Studies have shown that certain areas of the brain are highly active during REM sleep, including the amygdala, which plays a crucial role in processing emotions. This may explain why dreams often evoke strong feelings such as fear or joy.
Additionally, the prefrontal cortex, responsible for logical thinking and decision making, tends to be less active during this stage. This may contribute to the bizarre nature of many dreams. As we transition into discussing brain activity during dreams, it's important to note that while REM sleep is a crucial component in dream production, it's not the only factor at play.
Brain Activity During Dreams
You can gain insight into the fascinating world of brain activity during dreams by understanding that REM sleep is just one aspect of dream production. During REM sleep, our brains experience high levels of activity in certain regions, such as the amygdala and hippocampus, which are involved in emotion and memory processing. However, there are also other factors at play when it comes to the randomness of dreams.
One important aspect of dream production lies in brain anatomy. Our brains have complex neural networks that allow for connections between different areas to form, even those that may not normally communicate with each other during waking hours. Additionally, neurotransmitters like serotonin and dopamine play a role in regulating mood and emotion during dreaming. These chemical messengers can influence the content and tone of our dreams by altering the way neurons fire and interact with one another. By taking a closer look at these underlying mechanisms, we can begin to understand why dreams are so unpredictable and varied in nature.
As we explore further into the topic of dream production, it becomes clear that emotions also play an important role in shaping our nightly visions. But before delving into this aspect further, it's important to first understand how different parts of the brain work together to create these experiences.
The Importance of Emotions in Dreams
When you're dreaming, your brain is constantly processing emotions and using them to create the seemingly random scenarios that play out in your mind. Emotional interpretation plays a crucial role in our dreams as it helps us understand our subconscious thoughts and feelings.
Our emotions during the day can influence what we dream about at night, even if we don't remember those events consciously. To better understand how emotions affect our dreams, keeping a dream journal can be helpful. Writing down your dreams immediately after waking up can help you identify patterns and recurring themes that may be related to specific emotions or experiences in your life.
This practice of dream journaling can also increase self-awareness and lead to a deeper understanding of yourself. The impact of sleep disorders on dreaming can be significant, as they disrupt the normal sleep cycle and interfere with REM (Rapid Eye Movement) sleep – the stage when most dreaming occurs.
Sleep disorders such as insomnia or sleep apnea can cause emotional distress and affect mood regulation, leading to more intense or vivid dreams. Understanding the relationship between sleep disorders and dreaming may help diagnose underlying health issues and improve overall well-being.
The Impact of Sleep Disorders on Dreaming
Suffering from sleep disorders is like a thief in the night, stealing away our ability to fully experience the vivid and emotional landscapes of our dreams. Sleep deprivation can disrupt the normal sleep cycle, preventing us from entering into deeper stages of sleep where dreaming occurs. This can result in fragmented dreams or even an absence of dreaming altogether.
In addition to this, medication effects can also impact the content and intensity of our dreams. Certain medications such as antidepressants and sleeping pills have been known to alter brain chemistry, leading to changes in dream patterns. These changes may include a decrease in emotional content or a lack of narrative structure within dreams. As researchers continue to explore the relationship between sleep disorders and dreaming, it is evident that these factors play a significant role in shaping the randomness of our dream experiences.
As we delve further into exploring why dreams are so random, it's important to understand how they relate to memory formation and consolidation.
The Relationship Between Dreams and Memory
Understanding how dreams and memory are related can shed light on why we often recall seemingly random snippets of information from our dreams. Studies have shown that sleep plays a crucial role in consolidating memories, and dreaming is thought to be an important part of this process.
During REM (Rapid Eye Movement) sleep, the stage when most vivid dreaming occurs, the brain is highly active and appears to be processing and integrating memories from the day before.
Dreams and memory are closely intertwined, with dream content often reflecting recent experiences or concerns. However, not all aspects of memory consolidation occur during REM sleep; some take place during non-REM stages as well. This may explain why some people experience more dream recall than others, or why certain details are forgotten while others remain vividly etched in our minds upon waking.
In the next section, we will explore common themes in dreams that many people experience.
Common Themes in Dreams
You'll love exploring the common themes that appear in many people's dreams. Common dream symbols, such as falling, flying, or being chased, often reflect our deepest fears and desires.
For instance, dreaming about falling can represent a fear of failure or loss of control, while flying is often associated with feelings of freedom and empowerment. Similarly, being chased could indicate a sense of vulnerability or anxiety.
Interpreting dream meanings can be tricky since they're highly subjective and can vary widely depending on personal experiences and cultural backgrounds. However, by paying attention to recurring themes in your dreams and analyzing them in context with your waking life, you may gain valuable insights into your subconscious mind.
In the next section, we'll explore some techniques for analyzing and interpreting dreams that may help you uncover hidden messages from your unconscious self.
Techniques for Analyzing and Interpreting Dreams
Explore techniques for analyzing and interpreting your dreams to gain a deeper understanding of your subconscious mind. One technique is keeping a dream journal where you jot down important details such as emotions, settings, characters, and actions. This can help identify patterns and common symbols in your dreams that may represent certain aspects of your waking life. For instance, dreaming about falling can signify feelings of insecurity or loss of control while dreaming about water can symbolize emotions and the unconscious mind.
Another technique is practicing lucid dreaming, which involves becoming aware that you are dreaming while still inside the dream itself. This allows you to take control of the dream narrative and explore different scenarios or confront fears in a safe space. To achieve lucidity in dreams, some people use reality checks like looking at their hands or trying to read text multiple times throughout the day to build up a habit of questioning whether they are awake or not. With practice, one can increase their ability to recognize when they are dreaming and become more adept at controlling their dreams for personal growth and development.
| Common Symbols | Possible Meanings |
| --- | --- |
| Falling | Insecurity/Loss of Control |
| Water | Emotions/Unconscious Mind |
| Teeth | Anxiety/Fear |
| Flying | Freedom/Escape |
There are several techniques for analyzing and interpreting dreams that can help us tap into our subconscious minds. Keeping a dream journal can reveal patterns and common symbols while practicing lucid dreaming can provide opportunities for personal growth through controlled exploration of our inner selves. By incorporating these tools into our daily routines, we may better understand ourselves on both conscious and unconscious levels leading to improved overall well-being.
Frequently Asked Questions
What are lucid dreams and how do they differ from regular dreams?
I used to think all dreams were random, until I learned about lucid dreaming. With practice and techniques like reality checks and dream journaling, we can gain control and experience the benefits of vivid, conscious dreams.
Can dreams predict the future or provide insight into one's subconscious desires?
Dreams have been studied for centuries to understand their potential in future predictions and Freudian interpretations. While some believe in their predictive power, others view them as purely random and subjective experiences.
Why do some people remember their dreams more vividly than others?
Remembering dreams vividly is a skill that can be developed through dream journaling and understanding sleep patterns. Although some may have natural ability, it's not uncommon to improve with practice.
How do external factors, such as stress or medication, affect the content of dreams?
External factors, like sleep deprivation and food intake, can have a significant impact on dream content. Research shows that stress can lead to more negative dreams while certain foods may induce vivid or bizarre dreams.
Do dreams have any impact on physical health or well-being?
Did you know that having vivid dreams can improve emotional regulation? Dreams help process emotions by allowing the brain to create scenarios and responses. Additionally, studies suggest a link between dreams and creativity, with dream-inspired ideas leading to successful innovations.
Conclusion
In conclusion, dreams are complex and multifaceted phenomena that have fascinated humans for centuries. While there's still much we don't understand about the purpose of dreaming, research has provided us with valuable insights into the mechanisms underlying this phenomenon.
The brain plays a central role in generating dreams, and emotions are an important component of their content. Despite our best efforts to analyze and interpret them, dreams remain elusive and mysterious. They can be both fascinating and terrifying, revealing deep-seated fears or hidden desires.
Whether they serve a functional purpose or are simply a byproduct of neural activity during sleep, one thing is clear: dreams continue to captivate our imaginations and inspire curiosity about the workings of the human mind.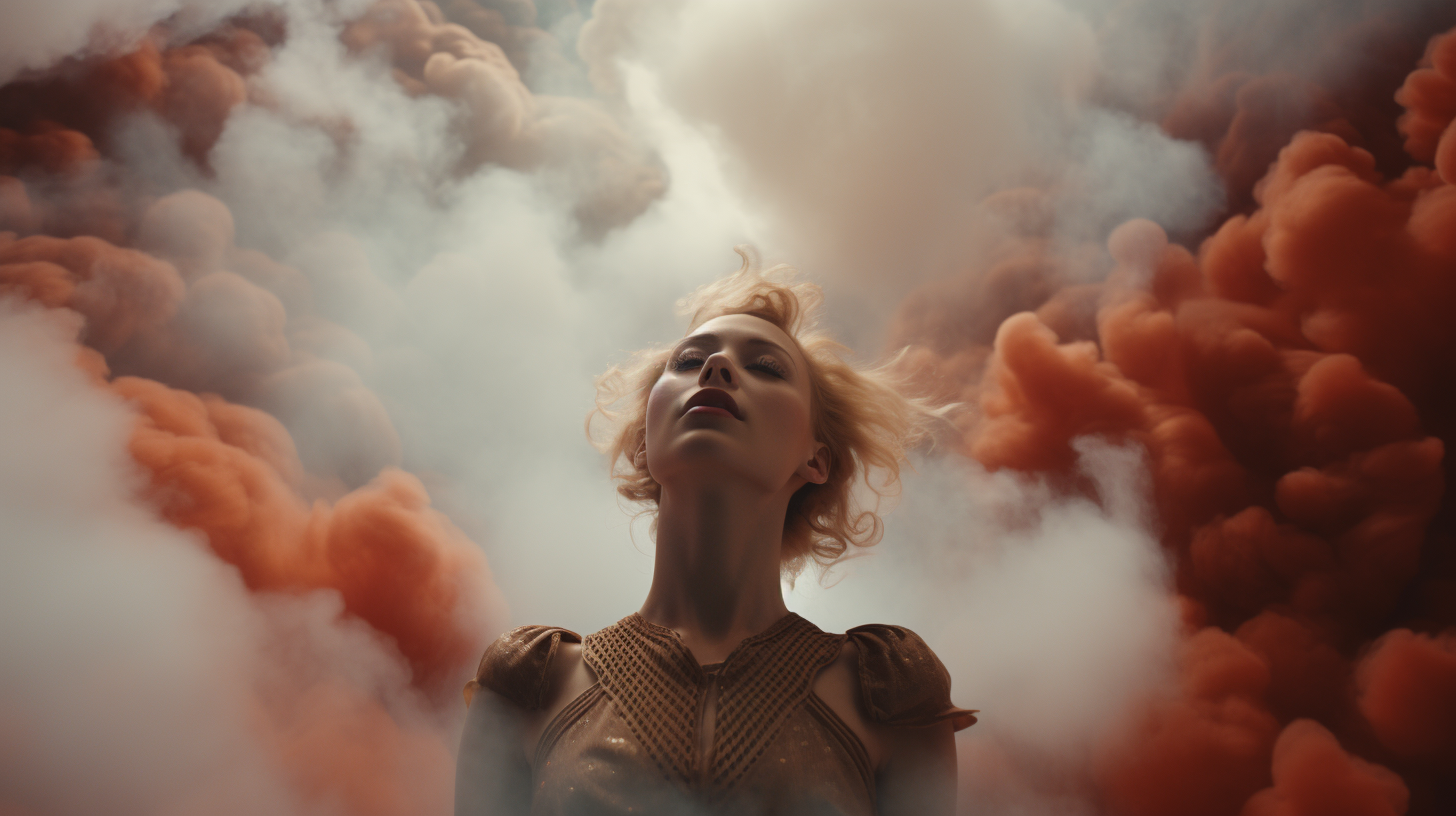 Eislyn is a gifted writer whose words weave enchanting narratives within the realm of dreams. With a profound love for storytelling and a deep curiosity about dreams, Eislyn's articles transport readers into vivid dreamscapes.
Her writing style is both eloquent and thought-provoking, captivating readers' imaginations and inspiring them to dive deeper into the mysteries of their own dreams. Eislyn's exploration of dream symbolism and interpretation adds depth and nuance to our content, making it an absolute pleasure for dream enthusiasts to engage with.